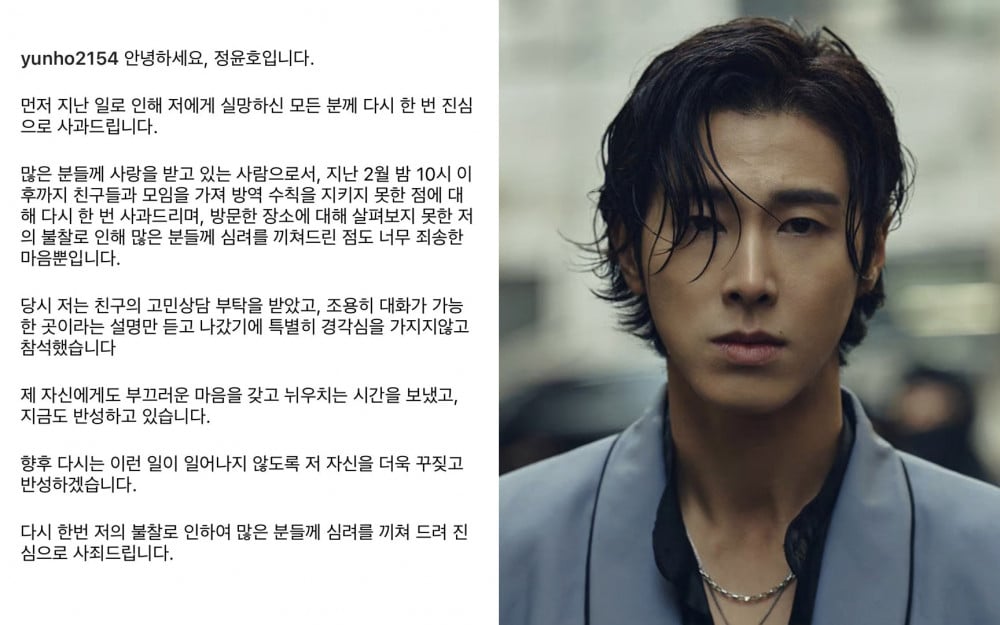 Earlier this year, there was news that TVXQ's Yunho was being investigated by police for breaking quarantine rules by staying at a restaurant until 12 AM KST in late February.
Many netizens were shocked by the news as Yunho had a squeaky-clean image. Yunho personally apologized for violating the social distancing guidelines. Yunho received much support, and many were happy that he had personally apologized for breaking the social distancing rules. However, with further investigation, it was revealed that Yunho was actually drinking at an unauthorized entertainment business that was registered as a general restaurant.
This further shocked many fans and netizens since Yunho had received much support when the initial news of him breaking quarantine broke out. Netizens expressed they had felt betrayed by Yunho's reputation of being squeaky clean.

Then on September 2, Yunho issued another apology on his Instagram in regards to the quarantine controversy. He wrote: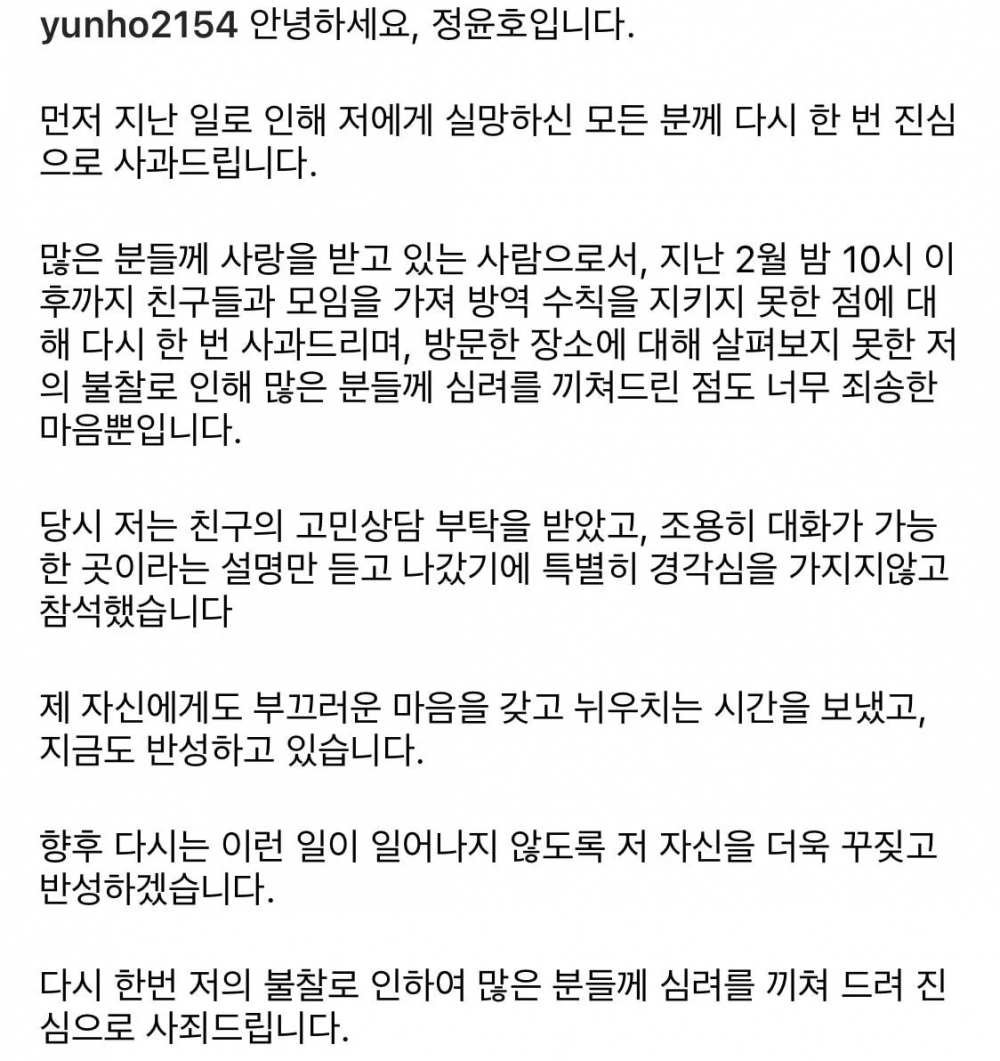 "Hello, this is Jung Yunho.

First, I want to sincerely apologize to everyone who was disappointed in me due to the previous incident.

As a person who received much love from people, I want to apologize once again for not being able to keep the quarantine guidelines as I met with my friends after 10 PM back in February. I apologize for causing much concern due to my carelessness and not carefully looking at the place I was at.

At that time, my friend wanted to talk to me about a concern he had and I was just told it was a place where we can quietly talk in private. So, I went there without any particular wariness.

I took the time to repent and am so ashamed of myself. I am still self-reflecting even now.

I will reprimand myself even more and self-reflect so that this will not happen again in the future.

Once again, I sincerely apologize for causing many people's concerns because of my mishap."

After reading his apology, netizens commented in an online community saying, "this was almost a half year ago," "I mean if he has something to talk about in private, why couldn't he do that at home, not at a room salon?" "Why are they talking about a friend's contemplation at an entertainment business? lol," "I don't understand why he is uploading another apology now," and "Maybe he's trying to make a comeback, lol."