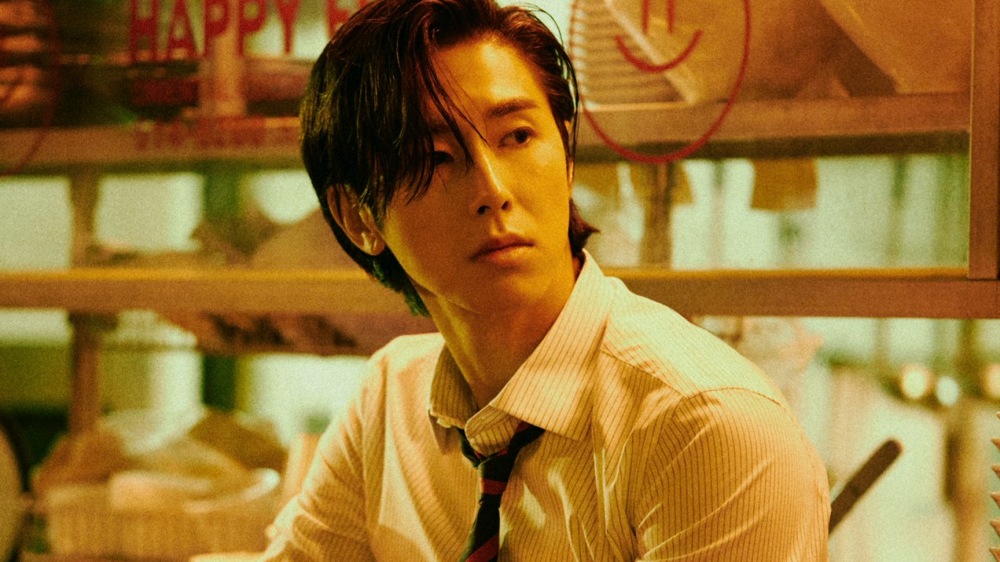 Recently, there were reports revealing that TVXQ's Yunho was being investigated by police for breaking social distancing guidelines.
Yunho reportedly remained at a restaurant in Gangnam until 12 AM KST in late February when the COVID-19 protocol in Seoul, allows restaurants to remain open until 10 PM.

Since then, SM Entertainment released an apology in place of the singer and stated, "We sincerely apologize for causing concern in this situation where many people are having a hard time due to COVID-19. Yunho is deeply reflecting on himself for causing disappointment to many people due to a moment of carelessness. We are also apologetic for not thoroughly managing and guiding our artist to follow social distancing guidelines in his personal time as well."
Then on March 9th, Yunho uploaded a personal apology to everyone on his social media.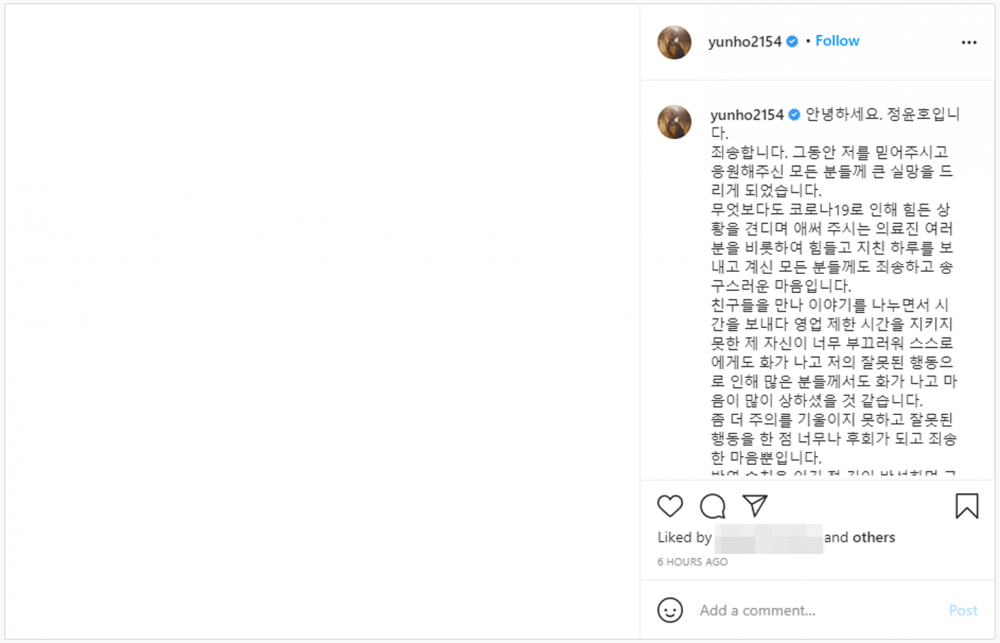 Yunho wrote:
"Hello, This is Jung Yunho.
I'm sorry. I greatly disappointed everyone who has believed in me and supported me all this time.
More than anything, I am sincerely sorry and apologetic to all the medical staff who is putting forth effort while enduring this situation and everyone who has grown tired due to the COVID19.
I am so ashamed and angry at myself for not keeping the restaurant business curfew while meeting with a few friends and spending time chitchatting with them. I believe many people are angry with my wrong actions as well.

I am regretful and so apologetic for my wrong actions in not being more cautious and careful.

I will self-reflect on breaking the quarantine guidelines and I will follow the guidelines more thoroughly and think more deeply in my actions.
Once again, I'm truly sorry."