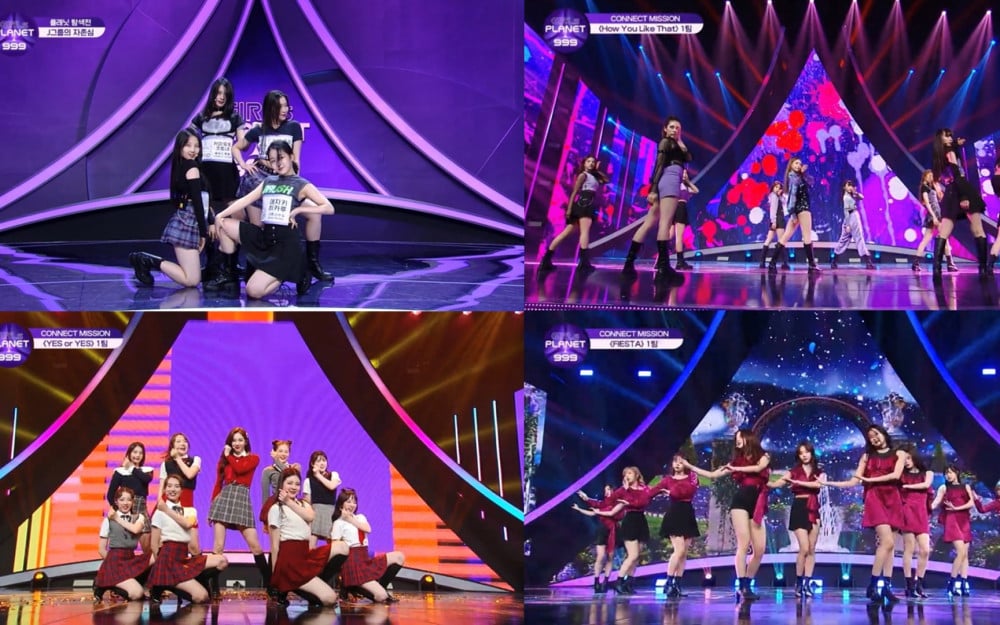 The voting results and the ranking of the participants for 'Girl's Planet 999' are drawing attention every week. On September 3, the results for this week's votes were revealed on Mnet's idol survival show.


Millions of people voted from 164 countries. In this latest episode, the surviving cells were announced along with the cells that will be eliminated from the show. More than 40 contestants were eliminated this week. Still, the masters were given Planet Passes to save one eliminated trainee from South Korea, China, and Japan.

On this day, only the top 17 cells were able to survive, while the rest of the cells were eliminated this week.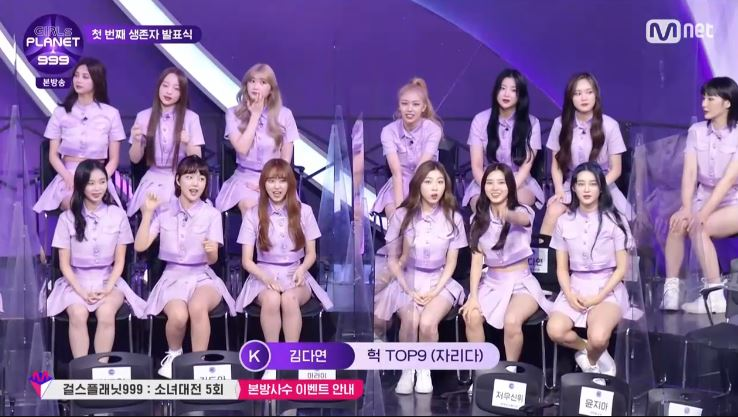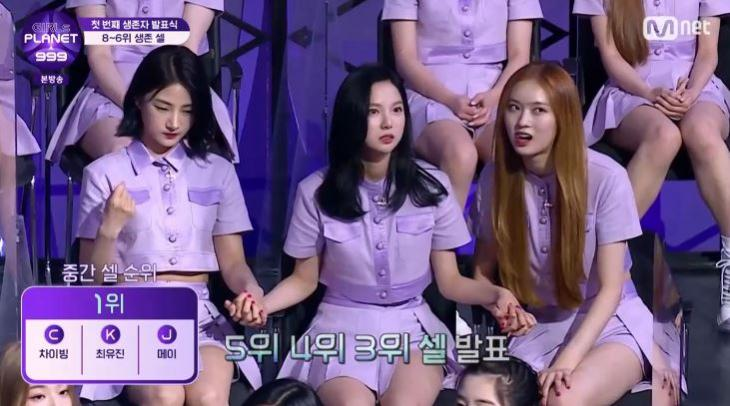 The cell with Kim Bo Ra, Zhang Luo Fei, Hayase Hana were ranked 16th place, followed by the cell with Ahn Jung Min, Wang Ye Le, and Fujimoto Ayaka in 15th place. 14th place was the cell with Lee Hye Won, Liang Jiao, Nagai Manami, followed by cell with Lee Chae Yoon, Kisida Ririka, and Leung Cheuk Ying in 13th place.

12th place was Huh Ji Won, Chiayi, and Yamauchi Moana, 11th place were Guinn Myah, Yang Zige, and Kamimoto Kotone. 10th place was the cell with Choi Ye Young, Chen Hsinwei, and Kubo Reina, 9th place was the cell with Kim Da Yeon, Wu Tammy, and Sakurai Miu, 8th place was the cell with Kim Su Yeon, Fu Yaning, and Nonaka Shana, 7th place was the cell with Huening Bahiyyih, Hsu Nientzu, Sakamoto Shihona, 6th place was the cell with Kim Do Ah, Arai Risako, and Xu Ziyin.

The 5th place was the cell with Kim Chae Hyun, Li Yiman, and Kuwahara Ayana, followed by the 4th place rank being the cell with Kang Ye Seo, Sakamoto Mashiro, and Huang Xingqiao, 3rd place being the cell with Jeong Ji Yoon, Su Ruiqi, and Ezaki Hikaru.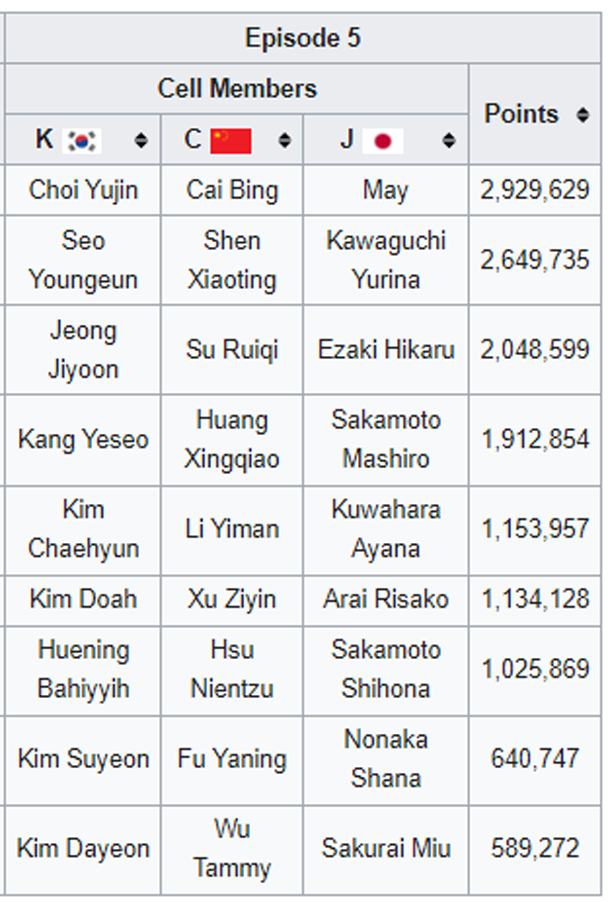 Next, 1st place was announced. The two cells that were nominated as the top 1 cell were the cell that included Choi Yu Jin, Cai Bing, and May, and the cell that had Seo Young Eun, Shen Xiaoting, and Kawaguchi Yurina. Among these two cells, the cell with Choi Yu Jin, Cai Bing, and May came in 1st place, making the other cell automatically second place.

After announcing the top 16 cells, the last cell - the 17th cell - that will survive was announced. The last team to be called to make it to the next round was the cell with Yoon Jia, Shima Moka, and Zhou Xinyu.

In this episode, the TOP9 was also announced. Starting from 9th place: Kim Chae Hyun, Yang Ye Seo, Cai Bing, Su Ruiqi, Sakamoto Mashiro, Choi Yu Jin, Ezaki Hikaru, Shen Xiaoting, and Kawaguchi Yurina. When Kawaguchi Yurina was announced as first place, Yurina opened her eyes widely and said, "I can't believe it."