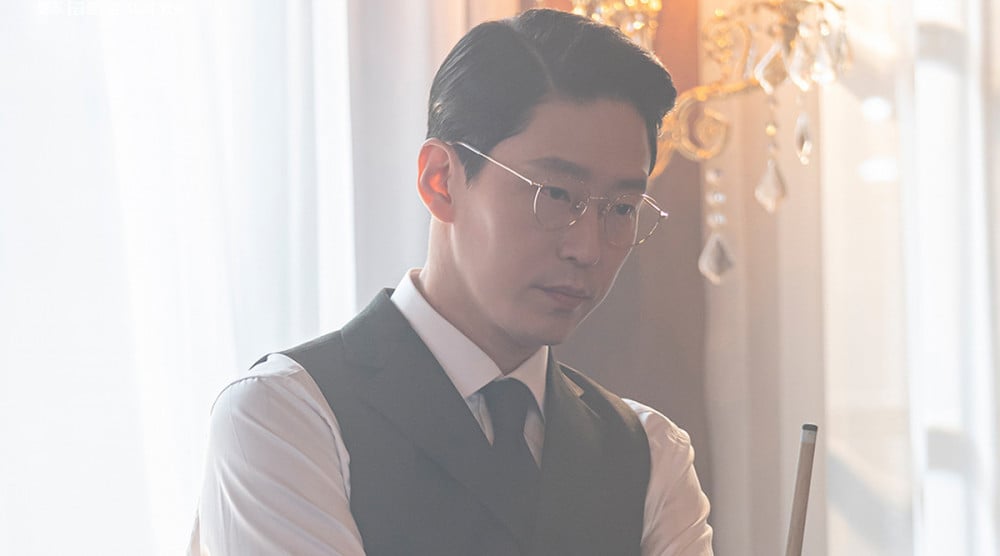 Is anyone still not over the series 'Penthouse' ending? It has been taking care of our Friday evenings for the past year, and though the ending has mixed reviews, it's unbelievable that the series is finally over. We can definitely say that Ju Dan Tae was the ultimate villain of this series, though Cheon Seo Jin survived longer than him. Nevertheless, the crimes he committed were beyond crazy, and it really showed how dirty a person could get with money (though the drama concept itself was highly unrealistic.)
Let's take a look at some of his best, or perhaps, worst moments on Penthouse.
The Beginning: Affair with Cheon Seo Jin
The situation that started it all. Ju Dan Tae was willing to do anything to achieve his goal -- even if that meant betraying his own wife (though there is a defense to that). He already shows his scumbag side before the end of the first episode.
Kidnapping & Abusing Min Seol Ah
This was a joint effort with Cheon Seo Jin, but come on -- how can a grown adult do that to a mere middle schooler? And on top of that, relocating a dead body for the reputation of a building.
Fake Marriage with Shim Su Ryeon
This entire marriage was fake and unreal, beginning with the murder of Shim's fiancee and changing Shim's children secretly.
Abusing His Own Children
And... of course, he freely abuses his own children whenever he wants.
Murder of Na Ae Gyo
He wanted to go for Shim Su Ryeon, but a mishap caused him to kill Na Ae Gyo, his only lover.
Framing the Murder on Oh Yoon Hui
And this whole thing was planned to frame Oh Yoon Hui. Ju Dan Tae is an intelligent guy, isn't he?
Abuse on Cheon Seo Jin
After Cheon Seo Jin and Ju Dan Tae get on bad terms in their marriage, Ju Dan Tae shows his real side and well... takes her to his secret chamber.
Murder Attempt on Bae Rona
Well, Thank God she didn't die, but that scene was pretty brutal. Ju Dan Tae would do anything for success and what he wants, and this really showed it all.
Abusing Secretary Jo
This one was almost sad to see for Secretary Jo, as he was getting beat up left and right day by day.
Murder Intent & Attempt on Oh Yoon Hui

Though Ju Dan Tae wasn't the actual culprit of the crime, he is still responsible for his attempt and his intention, and boy -- we did not know she would actually die.
Bombing of Hera Palace
If he can't have it, then nobody can. In the last scene, before he passes, we see that he has a light smile on his face before resting in peace. He's happy to know that he was able to die where he wanted to and that no one else can have the Penthouse.
And there you have it -- some inhumane person he is. At least we don't have to worry about an antagonist that bad. This mind-boggling intense series may be over, but all actors in this drama have definitely seen their light in the industry, and we'll hopefully be able to see more of them soon! What was your favorite Ju Dan Tae moment? Let us know in the comments below!