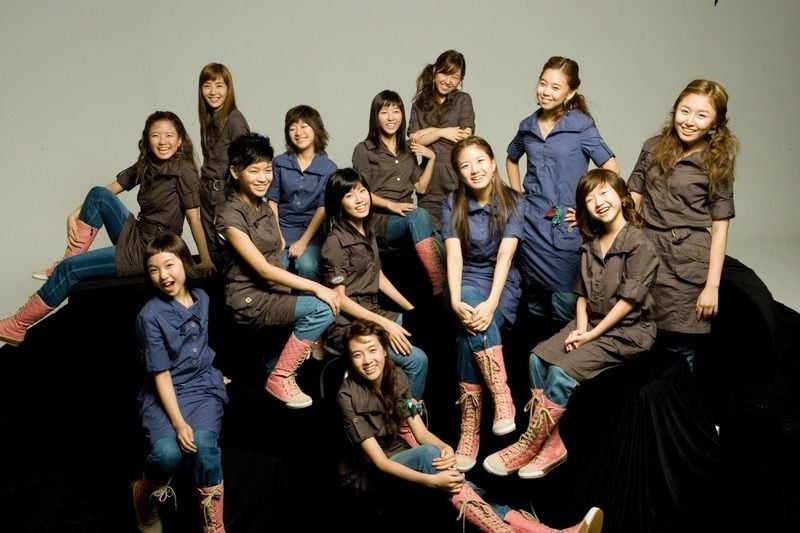 In K-pop nowadays, it is common to see idol groups with a large number of members. However, back in the day, it was hard to see any group with more than five members. Five was usually the magic number, and it was rare to see idol groups with more than five members. Of course, there are groups such as Super Junior who broke that tradition for boy groups and Girls' Generation for girl groups as well.

However, there was a girl group that pioneered this large-member tradition even before Girls' Generation. In 2005, when Super Junior debuted, a female version of the group actually debuted as well. Of course, this group wasn't under SM Entertainment, so it can't be considered a female version; however, they both received attention and the spotlight for having the same number of members. Introducing i-13!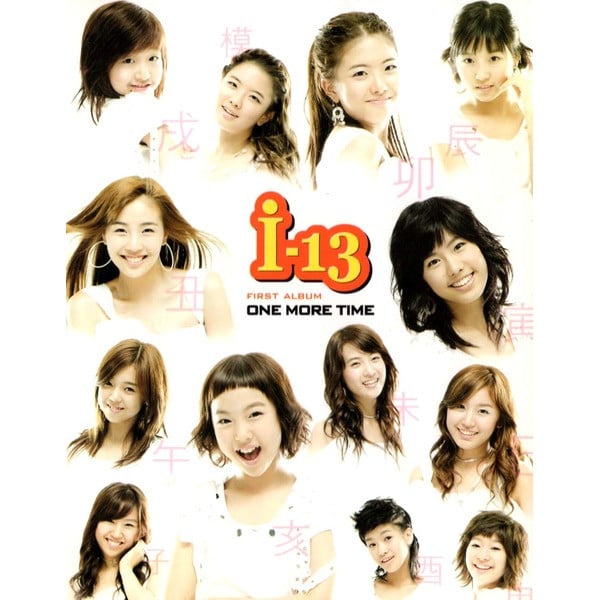 On October 8, 2005, Lime Music debuted the 13 member group i-13 with their first (and last) album, 'One More Time.' The group received quite some attention for having an average member age of "14," which is still considerably low if the group debuted in modern-day K-pop. The "i" in i-13 stands for Infinity, and much of the group was inspired by the large member Japanese idol groups. Unfortunately, the group did not see much success and disbanded shortly after.
Check out their debut music video:
Why did they disband? Well, there were many problems during promotions. Because the K-pop scene was not used to a large number of members, there were problems with the logistics as well. Budgets were tight due to having thirteen members. Buying food and housing typically five people was now expanded to thirteen people. Not only that, there wasn't much commercial success, which made the financial situation even more difficult.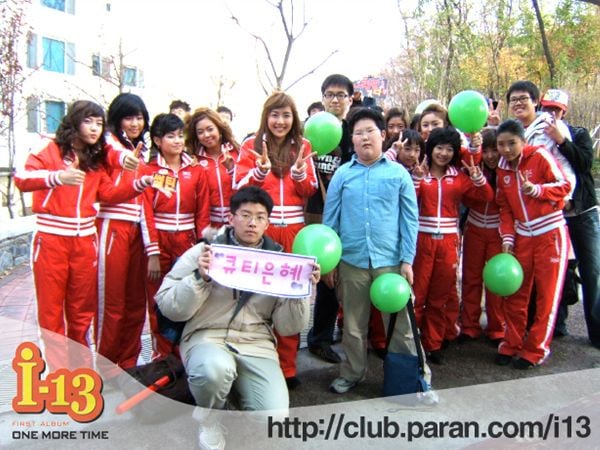 As you can see from this i-13 fan club meeting photo above, there really wasn't much support with just a couple of fans that showed up. It was even reported that their 100th-day celebration was canceled because they couldn't even recruit 100 members to attend this event.

However, one good thing was that a decade later, we saw that the K-pop scene finally learned to adjust and settle with 10+ members in groups. Examples of these mega groups include WJSN, IOI, IZ'ONE, and LOONA, so i-13 can really be a pioneer for these groups as i-13 provided a learning curve for k-pop groups today. I guess you can say they were a test run where future groups could learn from their mistakes.
i-13 naturally disbanded, and some members ended up re-debuting as JQT, but JQT's era was also short-lived and disbanded after less than three years of promotions.

Currently, none of the i-13 members are active in the entertainment industry. Although their promotion was short-lived, many k-pop fans from that era still remember the shock that the group created when a thirteen-member girl group debuted. Also, it cannot be denied that the "One More Time" song was a BOP! Check out a video of their promotions during their short-lived time below.