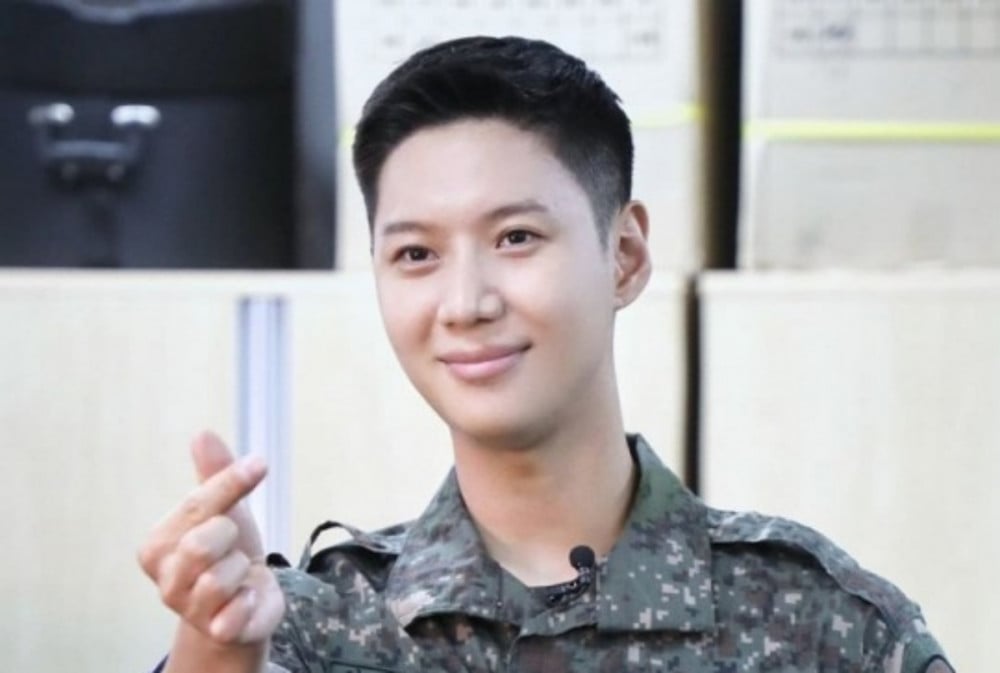 Photos of SHINee's Taemin inside his military training base were released.

On September 16 KST, the military administration released several photos on their blog with an article titled, "SHINee's Taemin who became a private in the military band, filming site for 30 Q&As". In the photos, Taemin shows off a more mature look in his military uniform. A photo of Taemin saluting, scanning a music sheet, and playing the piano gave off both warm and charismatic vibes.
Taemin said, "I normally enjoyed songs, and I also promoted as a singer in the civilian society. So, I ended up applying to the military band, which was the best fit for me." Taemin also said, "During my first vacation, I want to see my family and my pets. I also really miss my fans."

Previously, Taemin enlisted in the army back on May 31. After receiving basic training for five weeks, he began serving in the military band.