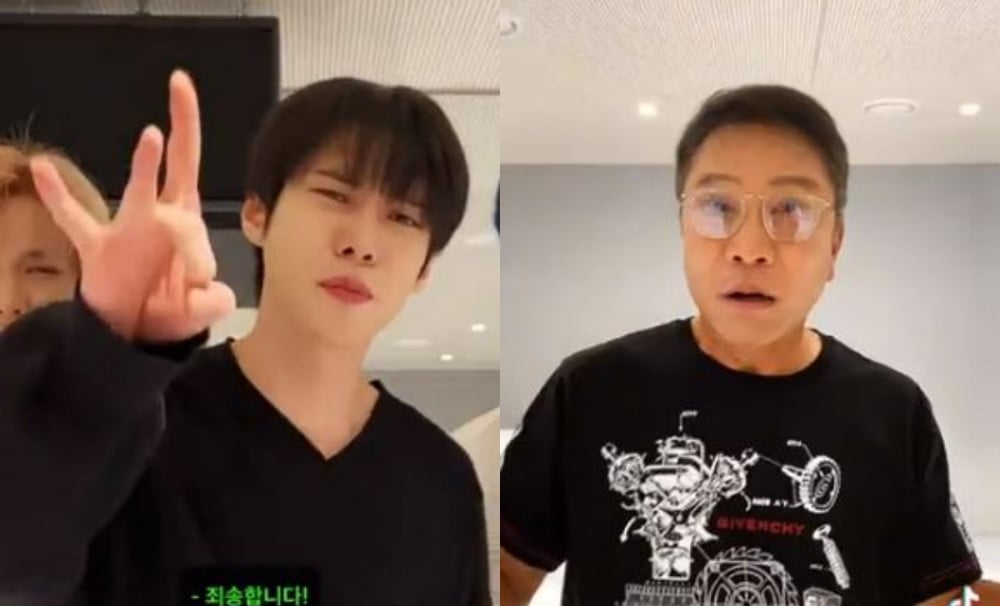 Lee Soo Man's appearance in NCT 127's recent Tik Tok video caused netizens to laugh out loud.
On September 21, NCT 127 released a new TikTok video promoting their new song "Sticker". In the video, three members of NCT 127 are seen practicing their choreography for "Sticker" when all of a sudden, SM Entertainment founder Lee Soo Man enters the room. The members nervously bow and listen exhaustedly as Lee Soo Man gives dramatic advice on what he thinks should be enhanced in their dance moves. Then, a staff's voice can be heard saying, "NCT 127, standby!" In order to quickly proceed with their rehearsal, they first apologize and Doyoung flicks Lee Soo Man to the wall!
Upon seeing this new Tik Tok video featuring Lee Soo Man, netizens expressed their thoughts on Lee Soo Man's comedic performance.
Some of the netizens' comments included:
"He lives quite enjoyably Lollll."
"Today's content is refreshing."


"Ugh...I only want to see the members, but why does he keep appearing?"


"Ah, so frickin' funny."


"Throughout, Doyoung is so good at this."


"I am so annoyed for real Lollll."


"After Hyoyeon, I guess he started becoming interested in TikTok Lolll."


"What is this Lolllll."


"Grandpa...just make a separate Tik Tok account."


"His voice is kind of young sounding."


"So humorous Lollll He's so good at Tik Tok."


"Ah, old man is so cute for real."


"It's a series? Lollll."