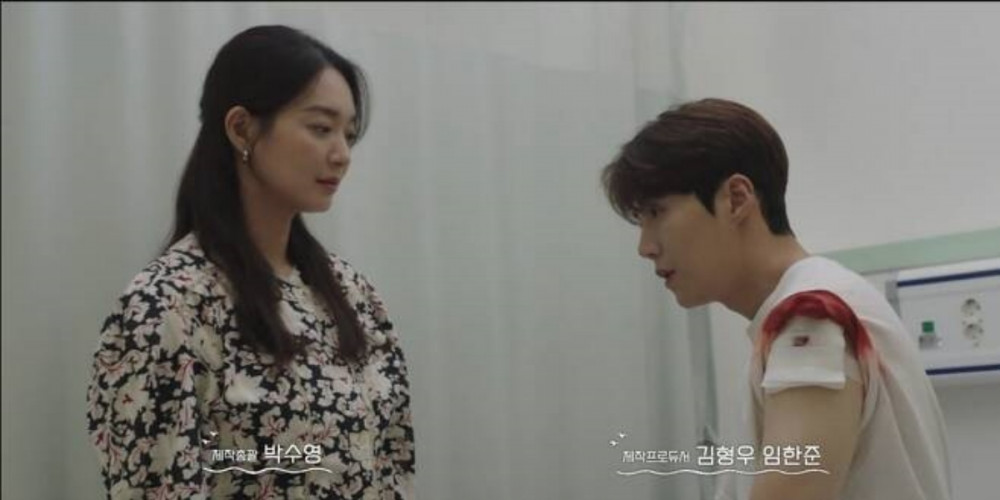 Netizens had conflicted feelings over the cliche 'damsel in distress' storyline included in tvN's drama 'Hometown Cha Cha Cha', starring Shin Min Ah and Kim Seon Ho.
In the recently broadcast 10th episode of tvN's 'Hometown Cha Cha Cha', there was a scene where a robber broke into Yoon Hye Jin's (played by Shin Min Ah) home while she was alone, after her friend went to Seoul for a short trip. Then out of nowhere, Hong Doo Sik (played by Kim Seon Ho) appears in front of Hye Jin and saves the day. Doo Sik's heroic moment becomes a decisive moment for the two protagonists in confirming their feelings for each other.
However, the particular story development in this episode raised criticism from viewers over its cliché storyline. It also received criticism because this was not the first time the male lead saved the day. In the 4th episode, when a molesting criminal finds his way in Yoon Hye Jin's dentist office, Doo Sik arrives to the scene faster than the police and saves the day.

Many viewers brought up the fact that the frequent use of the plot of 'crime against women' is mostly used as a one-time 'tool' for the sake of advancing the main characters' romantic relationship, rather than having the significance in bringing awareness to such dangers faced by women everyday. In dramas that utilize different storylines only for advancing its romance plot, the dangerous situations faced by women on a daily basis can easily go dismissed. Thus, many questioned whether 'love' in dramas can only exist in the form of 'protecting women' or in other words, 'creating a damsel in distress'.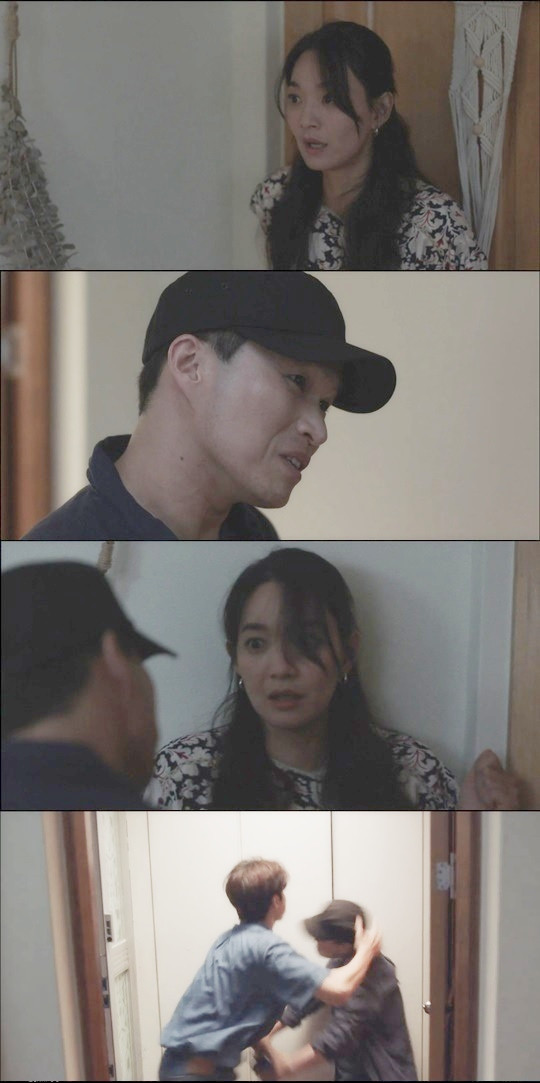 Some of the netizens' comments included:
"That's right, and I'm also kind of tired of those storylines. Too cliché ."


"This drama is already filled with a bunch of cliché ideas, so I don't expect anything from it."


"It went too quickly, especially that change [in their relationship] Lolll."


"I did feel like the situation was forced, to speed up their relationship Lol."

"More than uncomforable, it was just banal."


"That's kind of true."


"I felt that this drama was 'old' and banal since the first episode so...just treat it like it only stoops up to that level and don't expect anything from it."


"It's kind of banal, but there is no villain so it's calm and nice."


"[The storyline] is just 'old'."


"It's really old and banal. I thought it was some kind of drama from the year 2000."


"I feel that too. But I don't think this is just a problem with 'Hometown Cha Cha CHh', but a problem with the majority of dramas..."