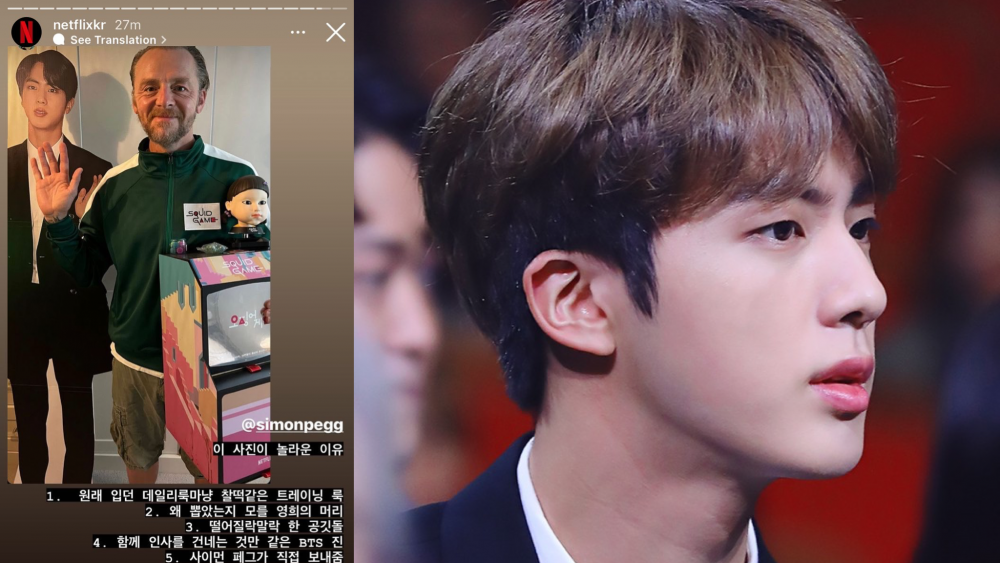 Actor Jin is a very hot topic on social media. On September 24, it once again became a center of attention after Netflix Korea made an Instagram story with the famous actor and film director Simon Pegg standing beside a cardboard cutout of BTS's Jin.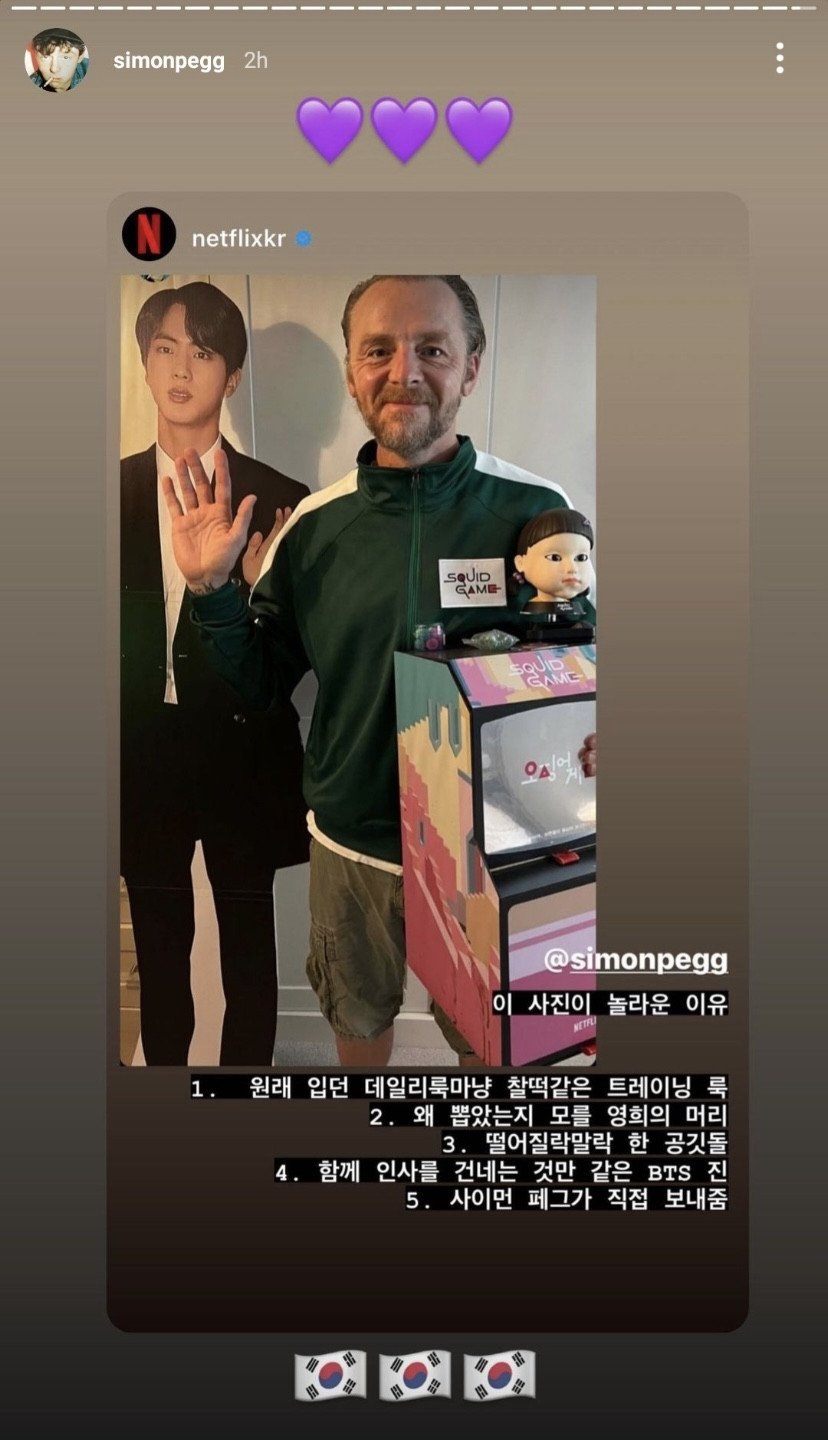 Simon Pegg is known for working in such projects as "Star Trek," "Mission impossible," "Doctor Who," and more.

Previously Simon admitted that his daughter and him like BTS and especially Jin.
The picture posted by Netflix Korea is saying: "It feels like Jin is saying "Hi!" too."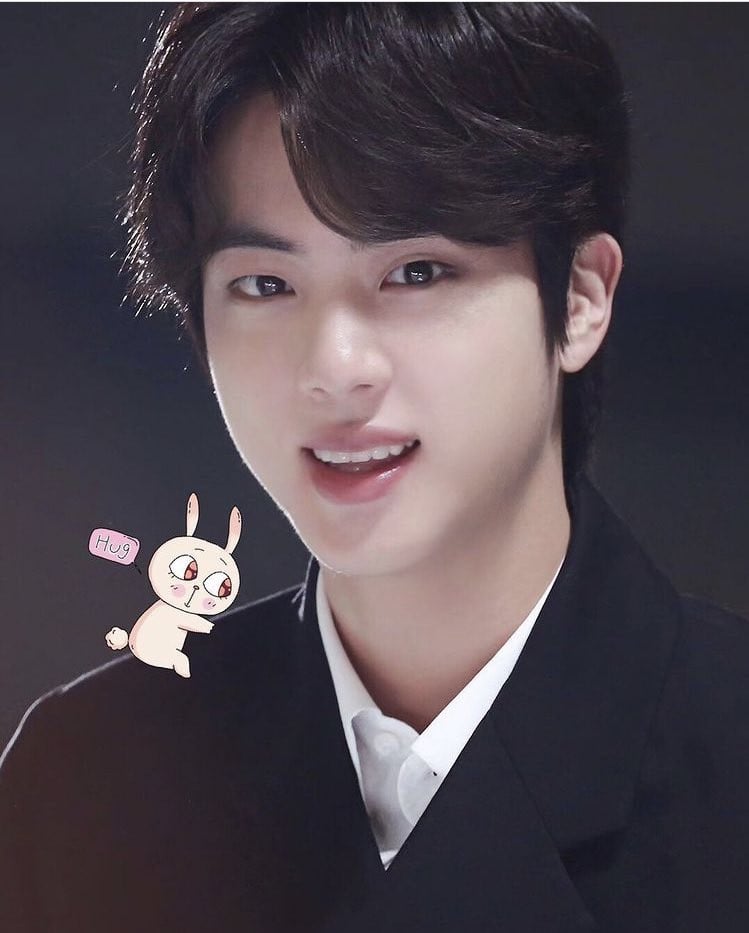 Fans would like to see Jin playing in a movie with Simon since he has the talent and an acting degree.