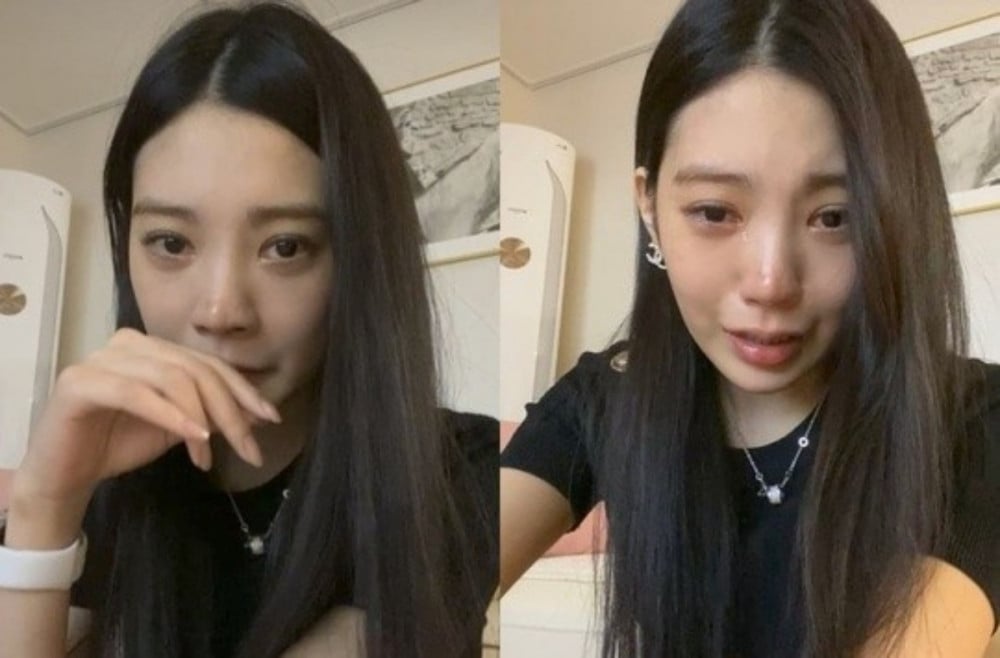 Former After School member Lizzy broke down into tears while apologizing for causing a DUI accident.
On September 14 KST, Lizzy held a live broadcast through her personal Instagram. During the broadcast, she said, "I'm so sorry to have disappointed you. I wanted to write [my apology] in writing, but I didn't think it would be enough." She continued to reflect on her past statement of criticizing drunk drivers, when she ended up drunk driving herself. She expressed her feelings of despair by telling viewers, "Now...my life is over."
She also explained the pain she had to endure from hate comments. She stated, "The other driver [from the accident] did not get hurt that much, but the articles went out like that. [People] are basically telling one person to die now. In life, there are always moments when people have a hard time. In this situation, there are even comments telling me to make an extreme decision. I did something very wrong, and from the perspective of knowing that I was in the wrong, I am so sorry."
It was previously revealed that on May 18, Lizzy hit a taxi with her car while driving in the south intersection of Youngdong-bridge in Gangnam-gu. While there were no major injuries involved, Lizzy's blood alcohol concentration levels were reportedly high enough for her license to be revoked. Lizzy's first DUI trial is scheduled to take place on September 27.