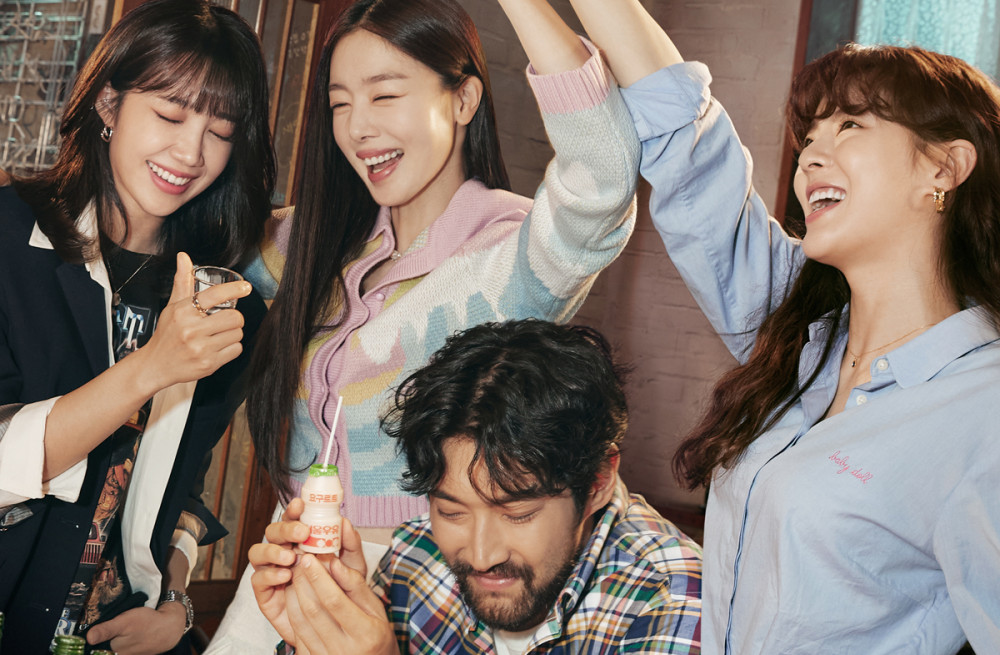 Say "cheers!" with Lee Sun Bin, Sunhwa, A Pink's Eunji, and Super Junior's Siwon as you wait for the upcoming new TVING-original series, 'Drunk City Women'!
Ahead of its upcoming premiere next month, 'Drunk City Women' has revealed a set of teaser posters starring its lead cast members. First, the 'Alcohol-Free' version posters shows the story's leading ladies Ahn So Hee (played by Lee Sun Bin), Han Ji Yeon (played by Sunhwa), and Kang Ji Koo (played by Eunji) posing for a lovely "bffs" shot. The second 'Alcohol' version poster shows the three friends celebrating the end of a workday with drinks, all the while a fellow colleague Kang Buk Goo (played by Siwon) settles for a miniature yogurt drink.
Stay tuned for the premiere of a simple, down-to-earth human drama 'Drunk City Women', premiering on TVING this October!