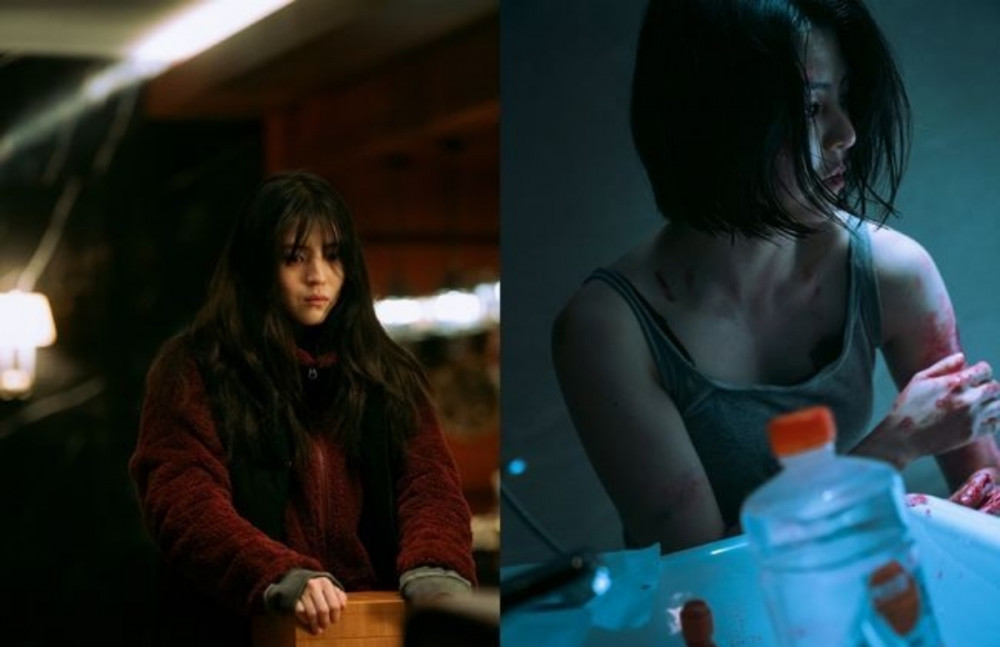 Netflix original series 'My Name', starring Han So Hwee, unveiled its first set of still cuts.
The upcoming Netflix series 'My Name' will depict the story of Ji Woo (played by Han So Hwee), a woman who joins a mafia organization to avenge her father's death. The released photos gave a glimpse of the action-noir genre and harsh reality faced by Ji Woo, instantly capturing viewers' attention. The photos captured a significant moment of Ji Woo looking for her father's old friend and boss of the Dongcheon organization Mu Jin (played by Park Hee Soon), after witnessing her father's death right in front of her eyes on her 17th birthday.

Ji Woo, who enters the mafia organization with plans for revenge, constantly grinds herself down as she tries to survive a world fit for beasts. Han So Hwee successfully transformed into her character Ji Woo, and she gathered attention for showing off a new look by cutting her hair short and wearing a black leather jacket. In particular, curiosity was raised about Han So Hwee's skills in real-action after the photos showed Ji Woo facing off against Mu Jin in a boxing match. Han So Hwee stated, "I found out for the first time that I am a severely bad dancer. As I attended action school on Mondays, Tuesdays, Wednesdays, Thursdays, and Fridays, I saw a gradual change. Due to the pleasant feeling I felt after perfectly completing a collaboratively planned move, I was able to film enjoyably."
Meanwhile, Netflix original series 'My Name', starring Han So Hwee, will be globally released on October 15.