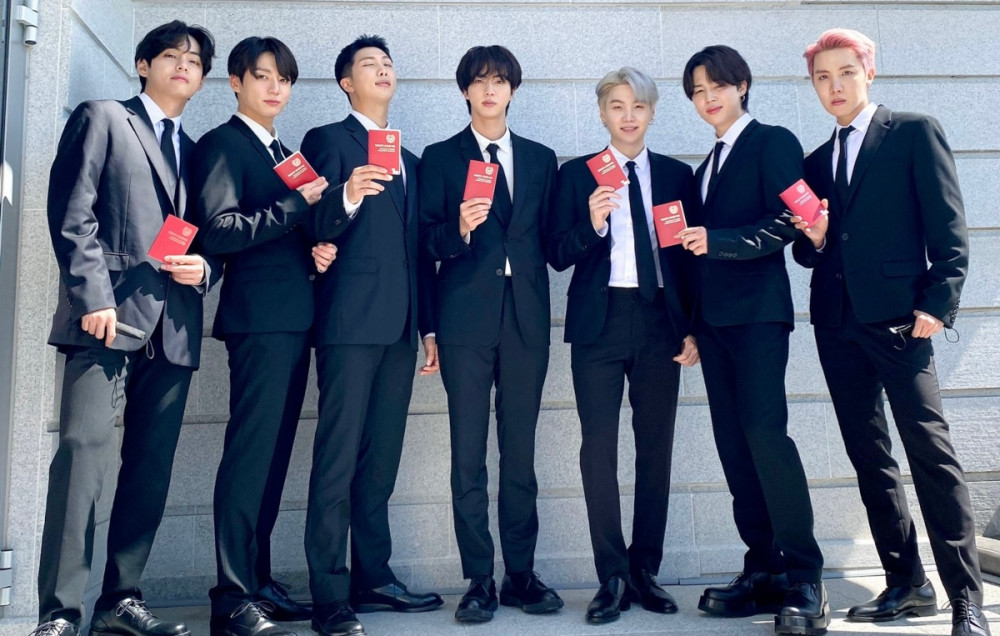 K-netizens were not impressed with HYBE Labels' decision to display BTS's diplomatic passports in an exhibition.

On a recent online community forum, one netizen created a post titled, "Aigoo Big Hit". Here, the netizen wrote, "Putting BTS's diplomatic passports on display as a way of making money, only to abruptly end the exhibition because of having to return the passports earlier than expected, did they really think using the passports for profit was possible in the first place? Big Hit is making a good precedent." The netizen seemed to be criticizing HYBE's decision to put on display BTS's diplomatic passports in their HYBE INSIGHT exhibition hall in the first place, as they are property that need to be returned to the government.
In response, some of the netizens' comments included:
"How crazy for money must the company be?"

"The passports are the country's property, but HYBE tried to use it for money making?"

"They seem like they are crazy for money. I'm embarrased for them."

"There probably isn't a company that's not crazy for money, but even if you're crazy for money there is a limit to which you should be. They really are stepping over the boundaries here."

"They really are displaying anything and everything huh."

"Big Hit, you really want to make money? Then change the music video director and hair makeup coordinator."

"This has nothing to do with Bang Shi Hyuk Lolll It's the stupid guys [who are responsible for this], Bang Shi Hyuk is just a producer."

"They must be crazy. I'm so embarassed. Seems like they've gone insane for money."

"HYBE is BTS's achilles heel."

"Was Big Hit normally like this??? Why are they like this these days? Crazy for money."
"I wish the members would just set up their own agency. Yoon Suk Joon is so bad at his job and he's just on the hunt for money."