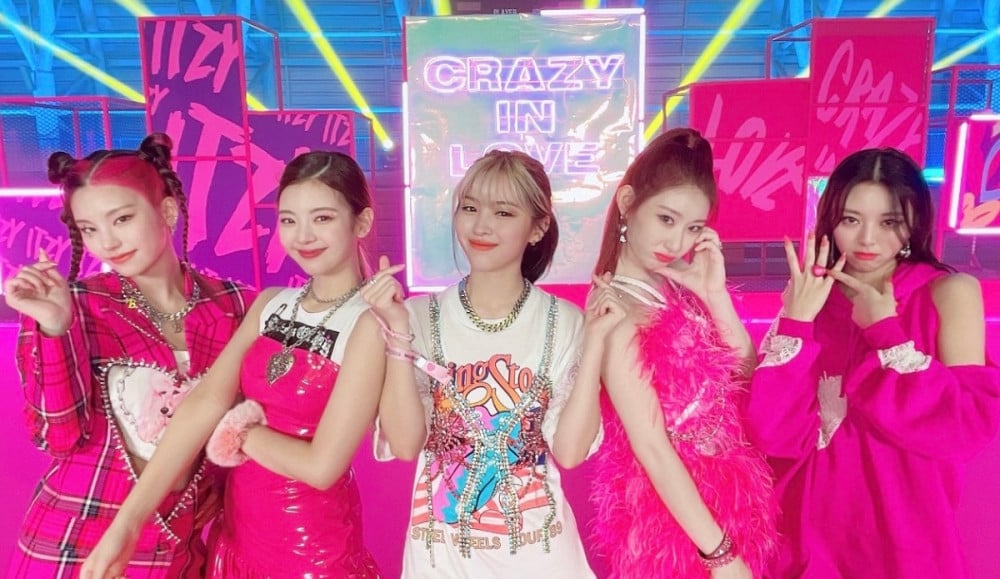 ITZY revealed who their celebrity best friends are.

On the September 28 KST broadcast of SBS Power FM radio show 'Choi Hwa Jung's Power Time', ITZY made a guest appearance. Here, the members were asked about one celebrity they were close with, and the members drew laughter by responding, "Park Jin Young PD-nim." ITZY's Yeji then stated, "While I was an MC for MBC's 'Show! Music Core', I became really close with former IZ*ONE member Kim Min Ju. I really like Min Ju."

Chaeryeong once again drew a sea of laughter when she stated, "For me, I am best friends with former IZ*ONE member Lee Chae Yeon. [We are] best friends." It is well known that ITZY's Chaeryeong and former IZ*ONE's Lee Chae Yeon are sisters, who both made their debut after auditioning on SBS's 'K-POP STAR 3'.

Lia revealed, "I'm still mostly just close with the members", and Ryujin said, "The [ITZY] members are my closest friends. I'm making friends in small numbers." Lastly, Yuna added, "My [ITZY] unnis are taking good care of me. But a few days ago, I was the MC for 'Inkigayo' and my friend Ahn Yu Jin contacted me."