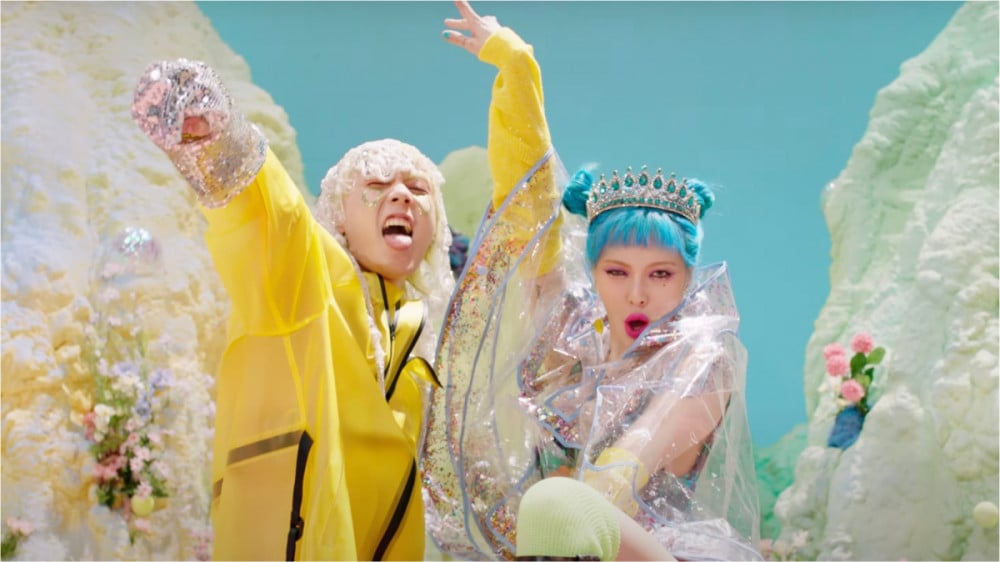 As of September 18 KST, HyunA and Dawn's "PING PONG" music video has officially surpassed 10 million views on YouTube. "PING PONG" is the title track of duo HyunA & Dawn's new EP album '[1+1=1]', and is a moombahton dance track. It expresses the experience of a couple who fell in love in a vibrant, energetic way.
HyunA and Dawn both participated in writing the lyrics and composing the music for "PING PONG", vividly showing their musical colors as artists. In particular, the music video for "PING PONG" attracted attention for HyunA and Dawn's colorful and fancy visuals. In addition, the catchy couple dance break caught the eye of global fans, and the 'PING PONG challenge' became viral on social media. With the choreography not being too difficult, many fans were able to easily follow them for the challenge.

HyunA and Dawn are currently receiving a lot of praise and love for their new album release as a team, and for excelling in both their personal relationship and professional work. They will continue to actively promote their song "PING PONG" on various music broadcasts.
Meanwhile, HyunA and Dawn will be appearing on the upcoming September 18 broadcast of tvN's 'Amazing Saturday- Doremi Market'.