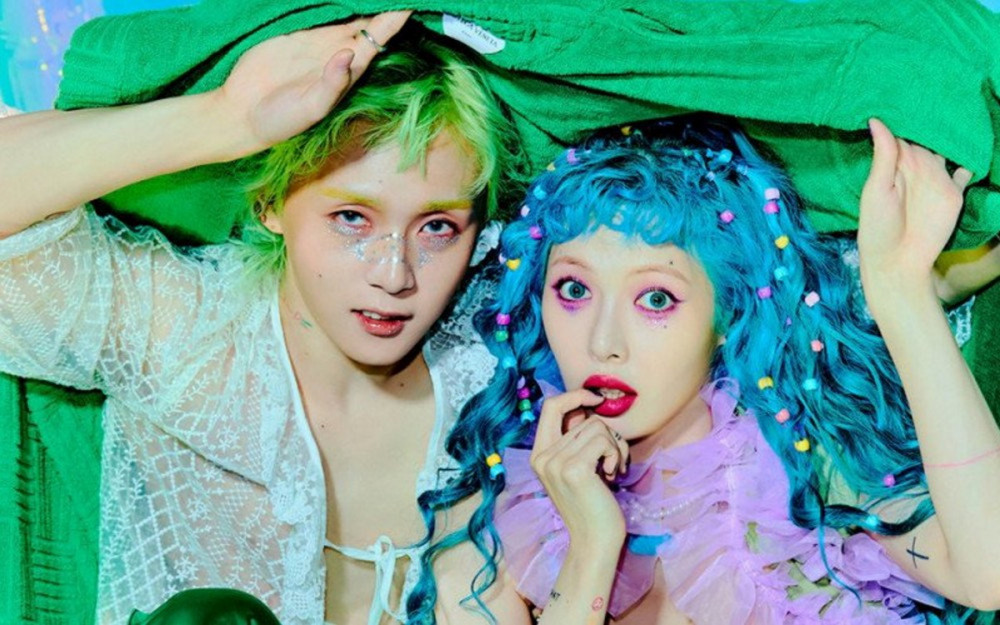 HyunA says she doesn't want to eat with her boyfriend Dawn.

On the September 18th episode of 'Surprising Saturday', Dawn revealed he doesn't love food too much, saying, "I don't have any appetite at all. I don't even watch any mukbangs."

The show cooked up delicious pork for the panel members and guests, and when Dawn was asked if he wanted any, he responded, "I don't think it has the nutrients I need." Suddenly, HyunA said, "Oh, I really don't want to eat with you."

Kim Dong Hyun then told Dawn, "If you don't eat well, you can't go about your daily life. It seems like you'd eat a lot of crackers or chocolate a lot from time to time." However, he responded, "Not really. I don't like crackers or Korean popcorn either."

In other news, HyunA and Dawn recently made their debut as a unit with "Ping Pong" earlier this month.