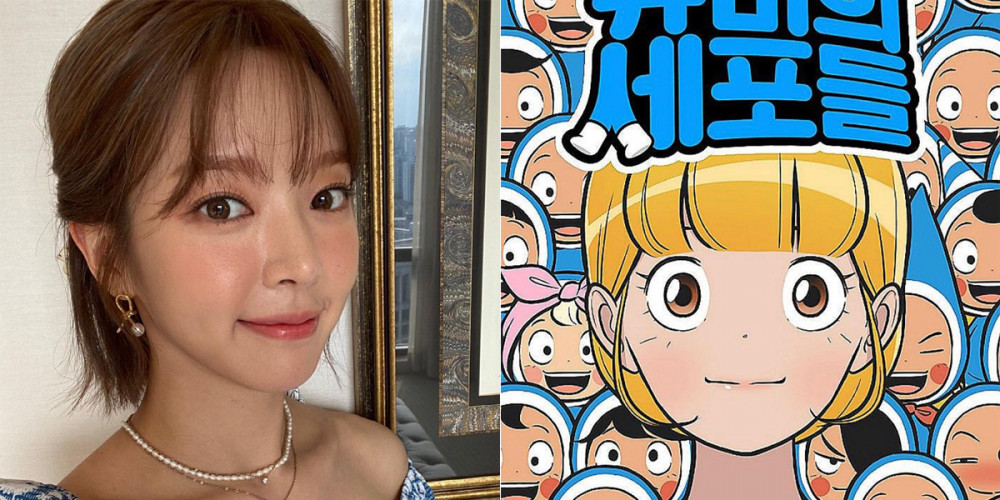 Former AOA member and solo singer ChoA recently learned something very exciting about herself!

Back on September 7, ChoA shared an interview that the artist Lee Dong Gun of the popular webtoon series 'Yumi's Cells' had conducted. In the interview, the artist was asked where he found the inspiration when drawing the main character, Yumi. Lee Dong Gun replied, "Visual appearance-wise, I used AOA's ChoA as the motif. When the series was beginning, ChoA had a similar hairstyle as Yumi. I found the hairstyle pretty, and thought that she looked just like a webtoon character."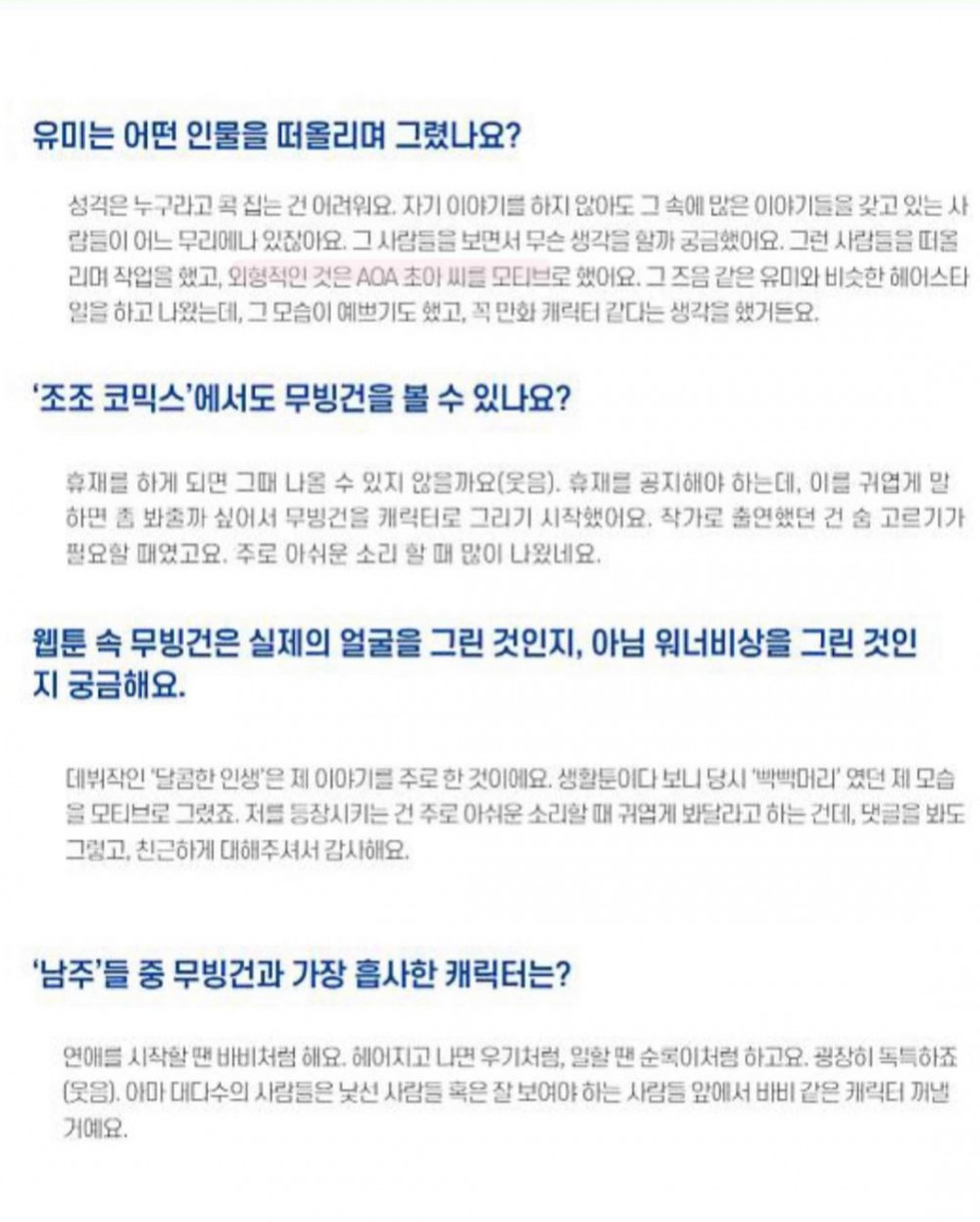 Having come across the artist's interview, ChoA was absolutely ecstatic as she wrote, "What!!!!! I was used as a motif for the visual appearance of the main character in such a famous webtoon!!! That's so cool!!! Thank you so much, Lee Dong Gun artist-nim. I hope you will find good fortune!!!!!!!!!!"
Various netizens also reacted to ChoA's exciting discovery with comments like, "They're literally the same, down to the baby hairs to the side! It's just ChoA!", "Daebak, who knew ChoA was the model for Yumi!", "I always thought Yumi looked like ChoA, but it turns out...", "It's too bad ChoA wasn't cast as Yumi in the new drama!", "Forreal?! I used to think Yumi looked like ChoA a lot, but ChoA was actually the model!", and more.
Meanwhile, the popular webtoon series 'Yumi's Cells' by Lee Dong Gun will be premiering as a live drama adaptation very soon, starring Kim Go Eun as Yumi. The series is slated to premiere simultaneously via tvN and TVING on September 17.