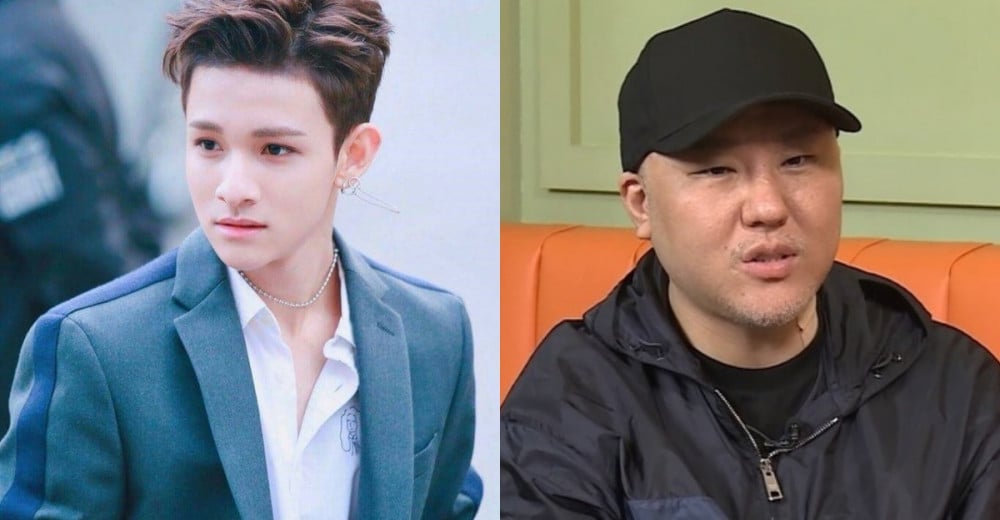 Singer Samuel Kim continued to make claims against Brave Brothers.

Back in 2019, Samuel Kim, who appeared in Mnet's 'Produce 101, Season 2' as a contestant, filed a lawsuit against Brave Entertainment claiming he never received proper payment statements. In response, Brave Entertainment filed a 1 billion won (~$844,006 USD) lawsuit against Samuel Kim, claiming compensation for damages. The first civil trial for Samuel Kim and Brave Entertainment was recently held on August 25, where the two different sides faced each other. Samuel Kim's mother was also present at the trial. It is reported that after hearing Brave Entertainment's lawyer talk about the contract and settlement related positions of Brave Entertainment, Samuel Kim's mother repeatedly sighed.

Following their first trial, a representative of Samuel Kim talked to one exclusive media outlet about their side of the story. They stated, "We felt something was off when the company suddenly sent the child [Samuel] to the Philippines and to Japan. Following Samuel Kim's debut in January 2015, [the company] wouldn't show him any information regarding his profit and loss statements even when he told them it didn't matter how much it was. After 'Produce 101' and debuting solo, he really thought he couldn't do this. He was rarely receiving his financial statements, about once every 3-4 years, and he just barely received it in May 2018. However, it wasn't even an official statement and instead, it was a print paper prepared unprofessionally. But after looking at it carefully, there was a minus balance of 600 million won (~$506,339 USD) from his 1Punch promotion days."
Samuel Kim's side continued, "[Brave Entertainment] also never showed Samuel any contract during the time that he was promoting with One. After debuting [with 1Punch], One appeared on 'Show Me The Money' and immediately went to YG [Entertainment]. But there weren't any compensations made for team damages. After looking into it, there were no provisions mentioned in the contract related to liability for compensation. As such, it was a mess of a contract. One's agency at that time is also claiming ignorance of this." Regarding the filing of lawsuit, Samuel Kim's side stressed, "The biggest goal of this lawsuit is to terminate [Samuel's] contract with Brave Entertainment. The money issue is the next problem, after that."

Meanwhile, Brave Entertainment's representative cautiously told the media outlet, "We are making efforts to resolve our dispute with Samuel smoothly."