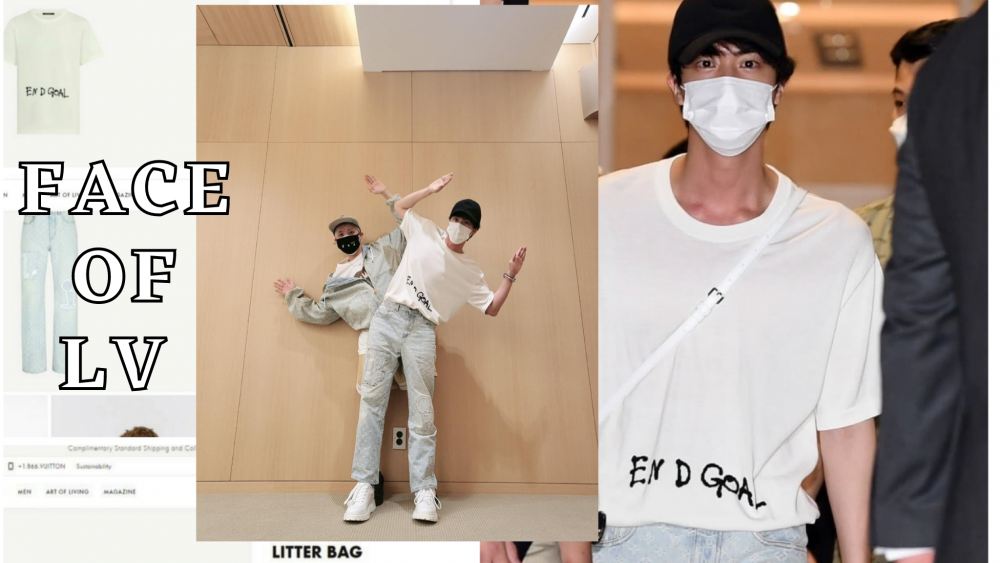 BTS is currently in the USA! It's been a very long time since fans have seen them at the airport. Now that BTS are ambassadors of Louis Vuitton, their appearance at the airport was an excellent way to model their luxurious clothes.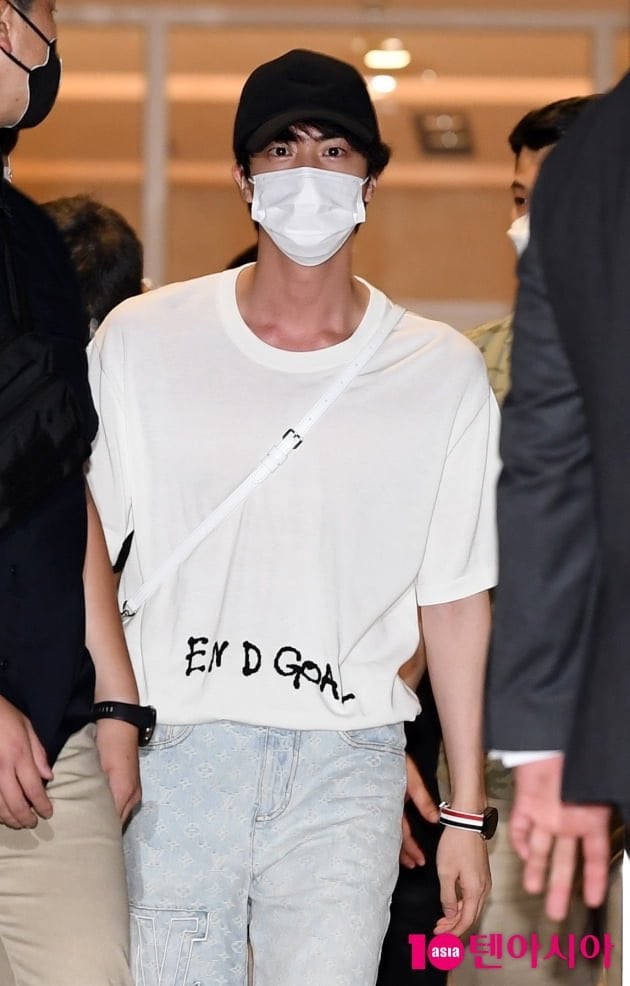 Jin's style was simple at first sight but elegantly detailed. He wore beautiful light blue jeans that defined Jin's body proportions perfectly. And demonstrated his talent of making even the simple white T-shirt look gorgeous! The bright part of his look was the green bag with an RJ keychain.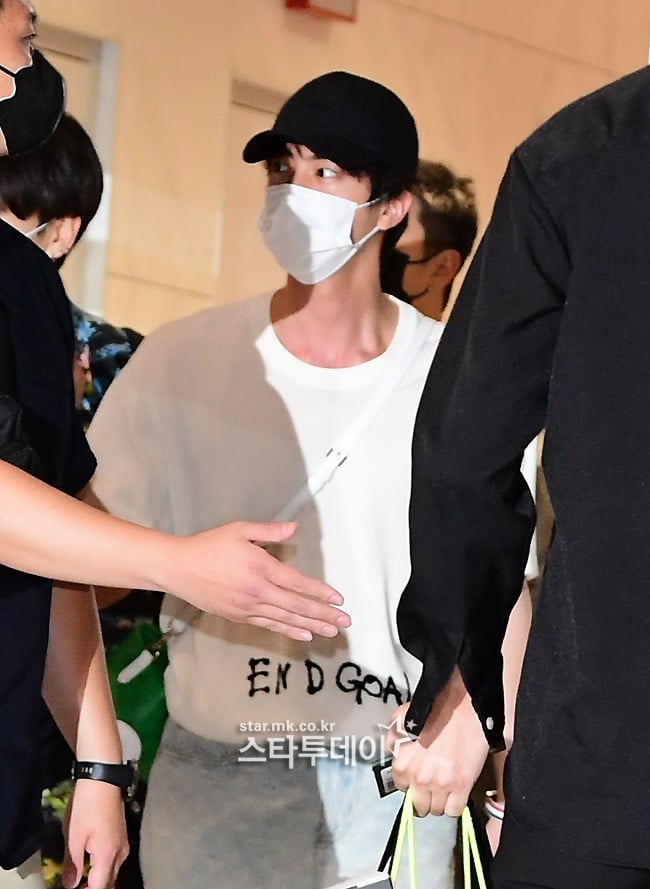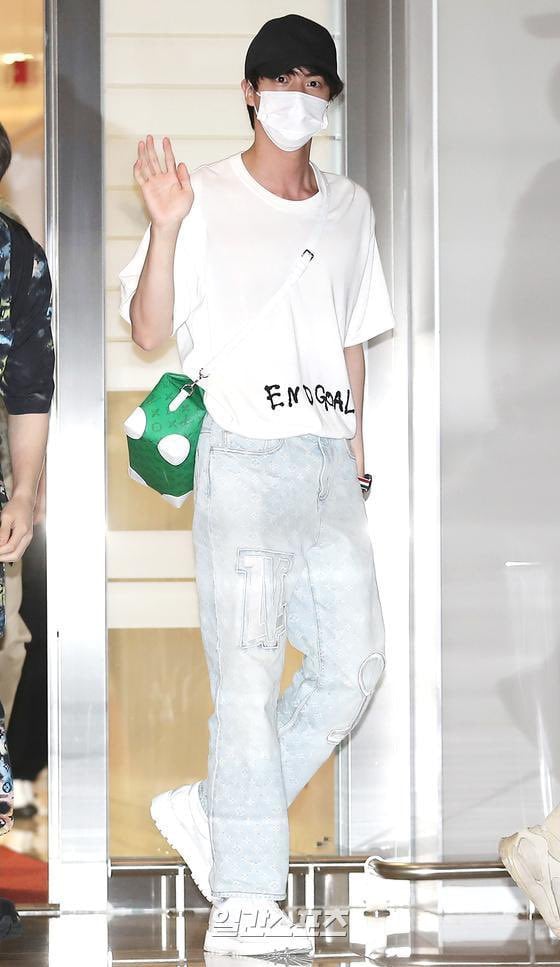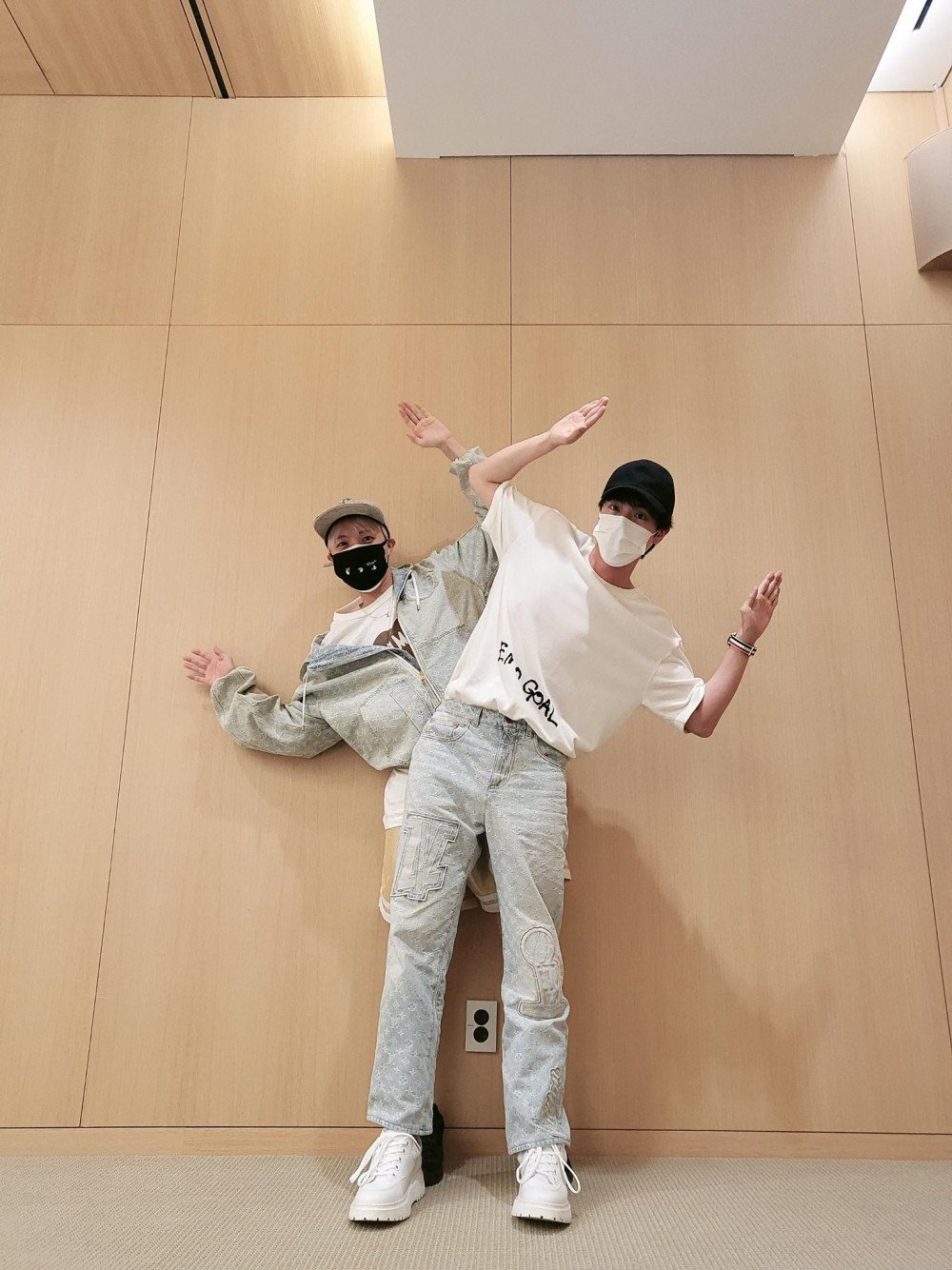 Jin indeed proved that he deserved to be the showstopper of the Louis Vuitton FW Men 21 collection this July! The outfit was looking so good on him that even such high-end expensive clothes got completely sold out immediately.
Fans complimented him with the words: "He is the Face of Louis Vuitton."