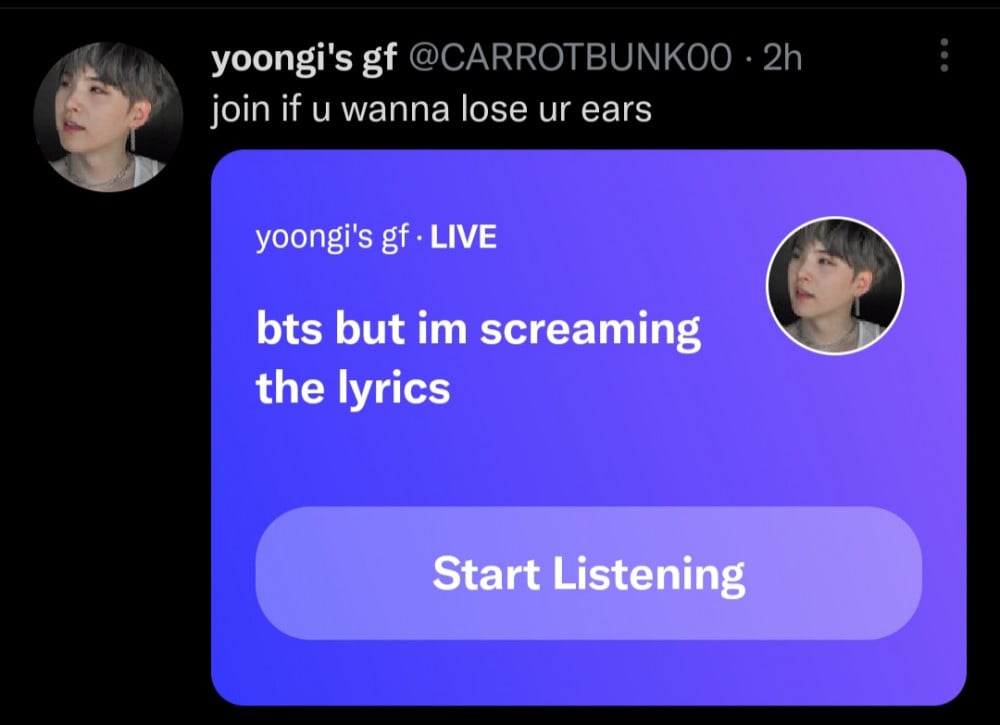 On September 6, an ARMY was bored and decided to host a Twitter Space called 'bts but im screaming the lyrics.'
Twitter's description of it stated, "ARMY treat their ears to a space where BTS songs are being screamed instead of sung," and it topped the trend list. The Space gained a lot of attention not just inside ARMY's fandom, but also to other K-pop fandoms, which took the Twitter Space to more than 60,000 listeners.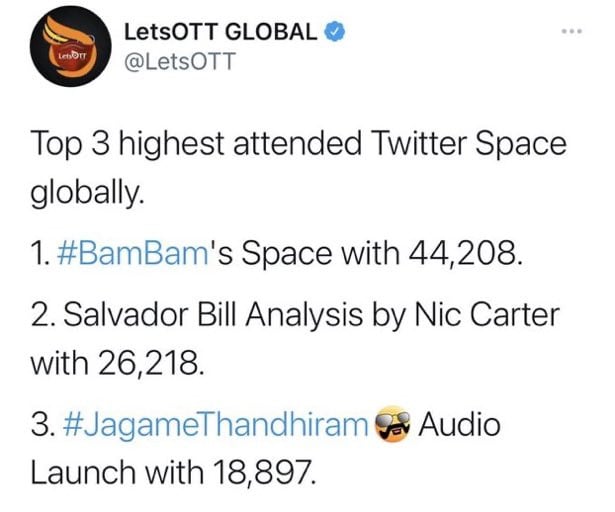 yoongi's gf (@CARROTBUNK00), who hosted the Twitter Space, also broke GOT7's BAMBAM's record. The Space also became the second one to have over 50,000 listeners. She also sang different K-pop songs from artists beside BTS, such as STAYC, TXT, TWICE's and more.
The user that hosted the Space now has over 60,000 followers on Twitter. She had approximately 2,000 followers before the Space started.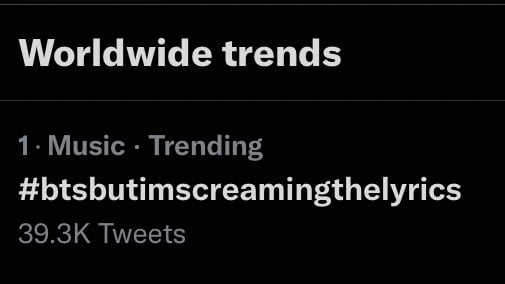 "#btsbutimscreamingthelyrics" trended #1 worldwide with more than 100,000 tweets.