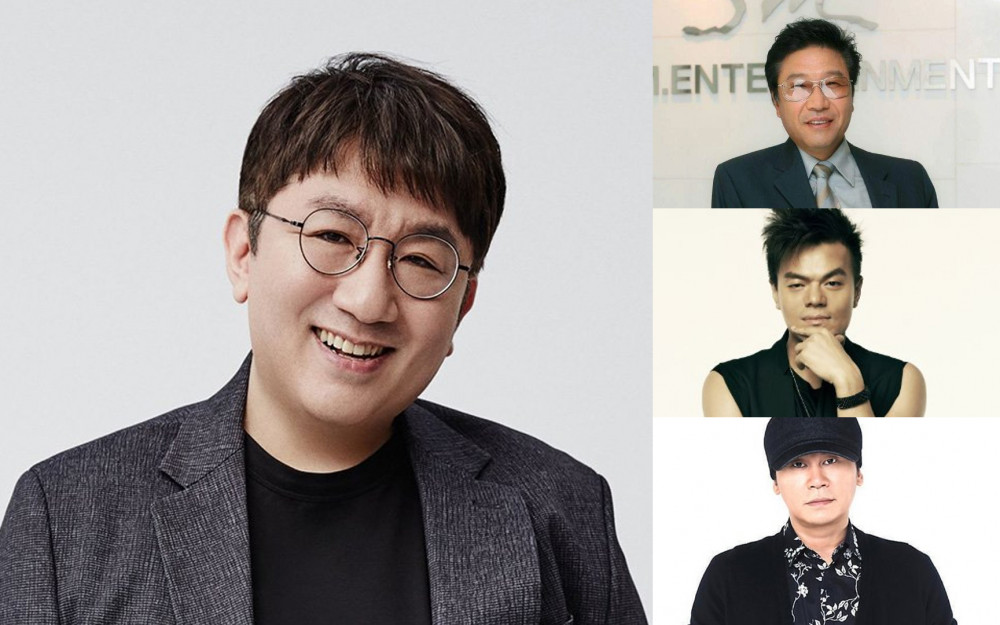 It has been reported that Bang Si Hyuk, also known as the 'Father of BTS,' stock holdings in the first half of this year reached 3.9 trillion KRW (3.3 Billion USD). He was ranked ninth place among the wealthiest stock owners alongside renowned South Korean businessmen such as Lee Jae Yong, the vice president of Samsung, Kim Bum Soo, the chairman of Kakao, and Jung Mong Gu, the honorary president of Hyundai Motor Company.

On September 29, Mnet's 'TMI News' released the ranking of the top 11 celebrities who earned the most this year. On this day, Bang Si Hyuk came in first place, with his stock holdings reaching 3.9 trillion KRW (3.3 billion USD). Bang Si Hyuk's stock holdings are worth six times the Big 3 founders' (SM's Lee Soo Man, JYP's J.Y. Park, and YG's Yang Hyun Suk) stock holdings combined.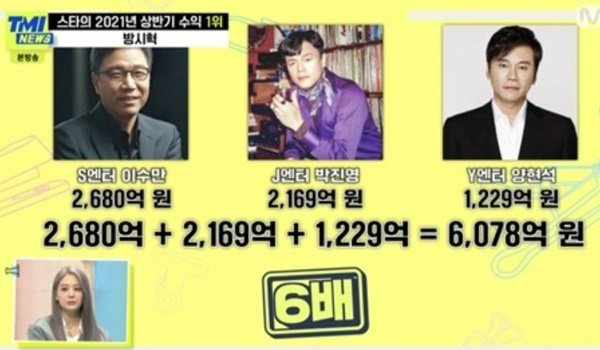 SM Entertainment's Lee Soo Man came in second place in the ranking with 268 Billion KRW (230 million USD) stock value, JYP Entertainment's J.Y. Park came in third place with 216.9 Billion KRW stock value (180 million USD). Yang Hyun Suk had a stock value of 122.9 Billion KRW (100 million USD).

Bang Si Hyuk founded Big Hit Entertainment back in 2005 and launched the global K-pop group BTS. Currently, Bang Si Hyuk owns 34% of the HYBE stocks. He recently stepped down from the position of CEO to concentrate on music production. In addition, HYBE revealed that 88% of their sales came from BTS in the second half of 2020.