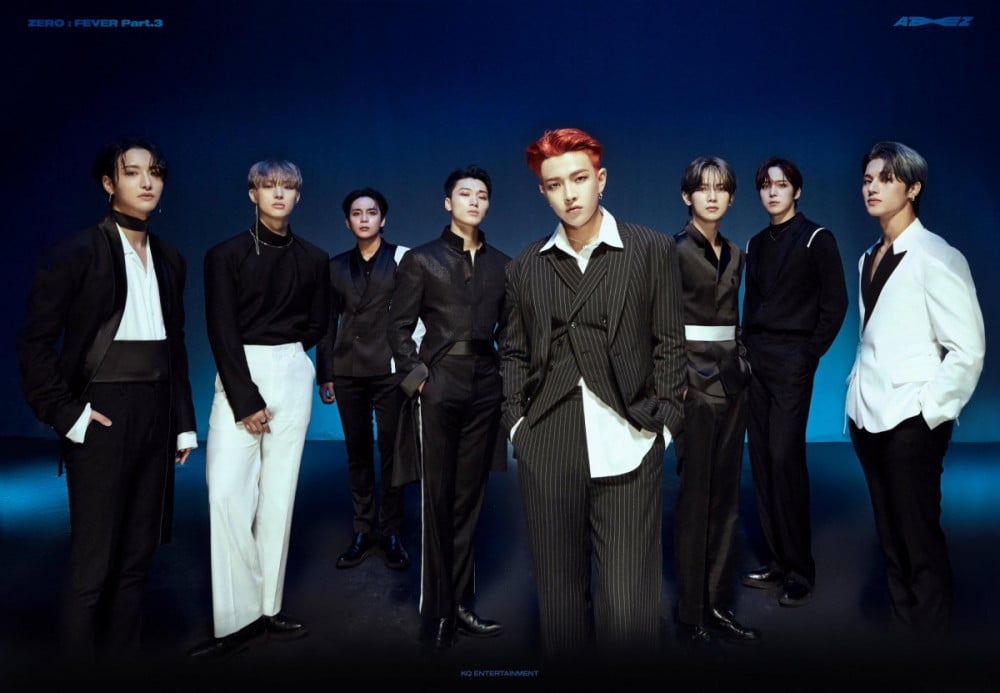 ATEEZ have revealed the latest group teaser images for their upcoming album 'ZERO : FEVER Part.3'.

In their latest teaser, ATEEZ take on a sleek concept in black, white, and striped suits following a lighter look. As previously reported, the album will contain 6 songs in total, including "Deja Vu" and "Eternal Sunshine", which are both currently contenders for the title track.

'ZERO: FEVER Part.3' is set to drop September 13 at 6 PM KST. What do you think of ATEEZ' latest teaser?