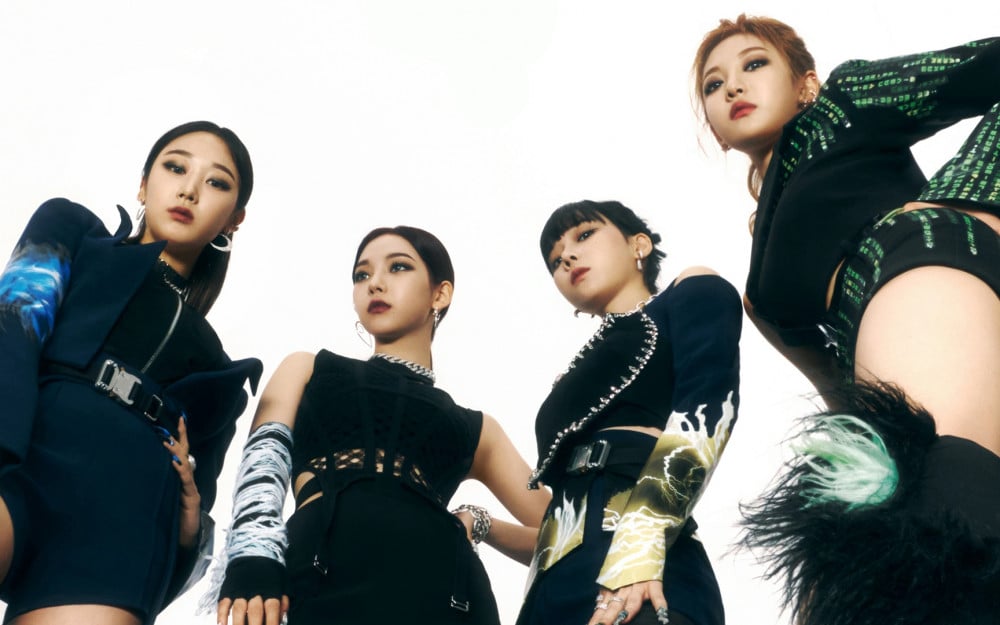 aespa are facing a plagiarism controversy once again for their 'Savage' concept photos.

On September 30, netizens on online communities and social media have been saying a teaser image for their first mini album 'Savage' resembles a work by Japanese illustrator Hajime Sorayama. The illustration features a naked woman wrapped around a robot that looks like an insect, while in aespa's teaser, Karina is wrapped around a robot that represents "Black Mamba".

Netizens also pointed out teaser images featuring the aespa members in masks resemble a collection by British designer James Mary. Critic Kim Do Hyun said on Twitter, "The mask that appeared in aespa's teaser resembles James Mary's collection. I wonder if SM Entertainment has officially collaborated."

This isn't the girl group's first plagiarism controversy. A visual artist previously claimed aespa's art team copied his work before SM Entertainment hired him, and German visual artist Timo Helgert alleged aespa's "Black Mamba" MV was plagiarized.

Stay tuned for updates.