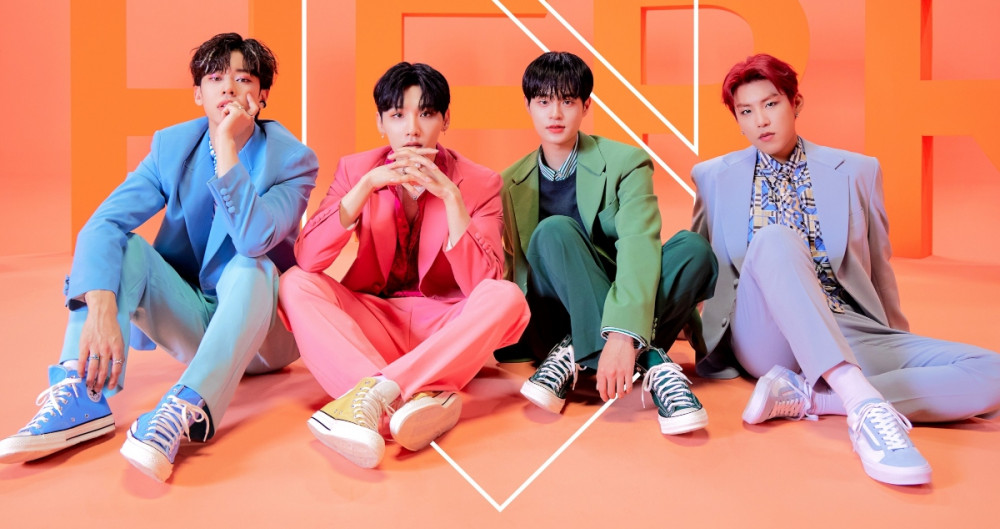 On September 15 KST, AB6IX released a lyric teaser image for "Cherry", the title track of their upcoming 2nd full album 'MO' Complete'. The lyric teaser image drew attention for giving fans a glimpse of the lyrics that will be included in "Cherry". The lyrics were written on a cute image of a hand writing "Cherry"on a small sticky notepad.
In particular, AB6IX's upcoming album's side tracks "Salute", "Merry-Go-Round", and "LuLuLaLa" were produced by member Lee Dae Hwi in collaboration with Brand New Music's producer On the road. Thus, fans can expect to prominently hear AB6IX's unique musical color through this upcoming album.

Meanwhile, AB6IX's 2nd full album 'MO' Complete' will be released on September 27 at 6PM KST. Their comeback showcase will be broadcast live on their global fandom platform 'UNIVERSE' at 7PM KST on the same day of their album release.