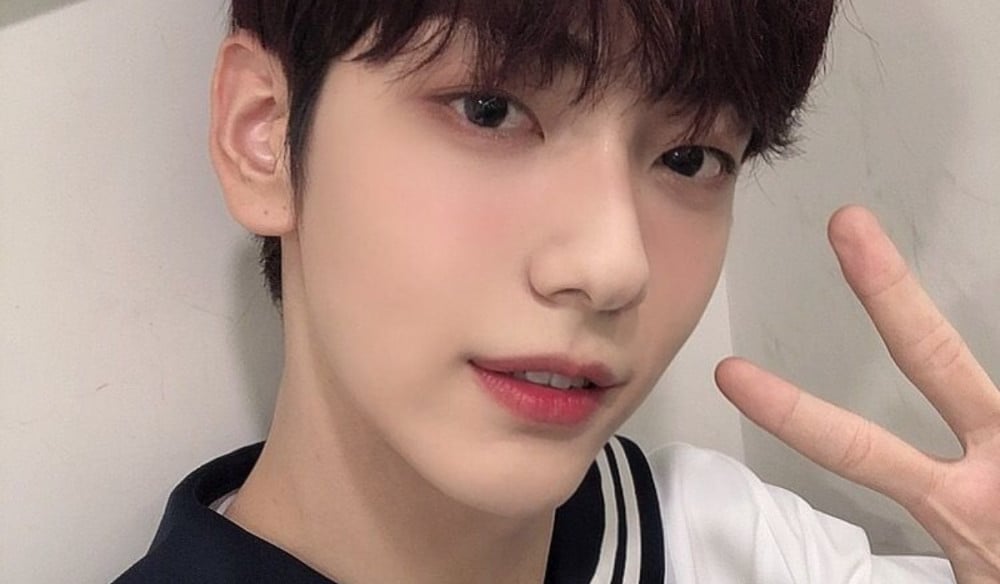 TXT's Soobin shed tears after an international fan's comment during a video call event.

On August 21st, a tweet sharing a snippet of TXT's video call event went viral. In the video, Soobin is seen tearing up after an international fan relayed her heartfelt message in Korean. She said, "Soobin, today is our 4th time seeing each other. When we saw each other for the second time, I suggested we play the cham cham cham game. I was so happy after seeing your response. Thank you."
She continued, "I don't know if Soobin will remember nuna, but that's not important. What I want to say is, thank you for being such a good leader since your debut. I was so lucky to get to know you. I love how you are a mature leader despite your young age. You always putting other people first is so attractive and thank you for protecting members and MOAs. I hope Soobin doesn't keep everything to himself because nuna and MOAs are always going to be by his side. So all you have to do is staying happy and healthy. We love seeing you smile. Especially, Soobin's cute dimples. Please promise you are going to laugh a lot, stay happy and healthy."
Soobin ended up bawling his eyes out after listening to her heartfelt message.

Many netizens shared their thoughts saying: "Thank you for being a leader. I'm going to be a MOA for life."
"I've never seen him cry this much since their debut. Hope they only hear and see good things."
"I cried with him at the end."
"I'm not even MOA and I'm bawling."
"Oh, she read her letter...I can feel how genuine her message is."
"The relationship between a fan and an idol is something really special."
"Why am I crying..."
"I can't even fathom how much she had practiced reading that letter. I can feel how much she cherishes him."
"My heart aches."