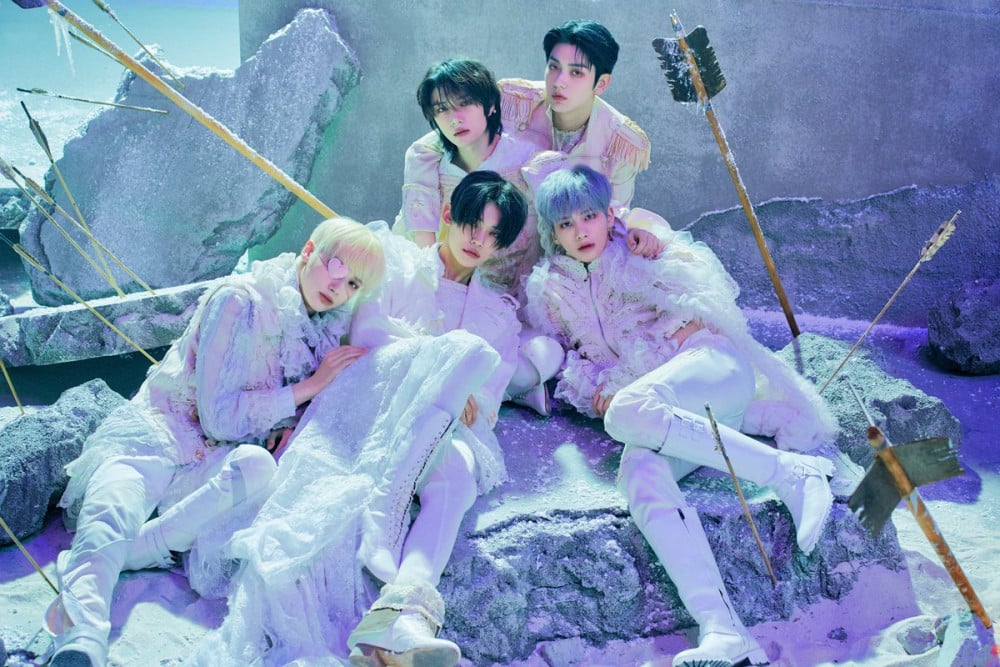 Tomorrow x Together's 'LOSER=LOVER'snags its second music show win on this week's Show Champion.
This week's Show Champion lineup: TOMORROW X TOGETHER, THE BOYZ, ONF, CIX, CRAVITY, WayV Ten & Yangyang, Lee Chan Won, Kim Woojin, YOUHA, Bz-Boys, Hi-L, MAKAMAKA, PoshGirls.
On this week's episode, Red Velvet (Queendom), TXT (LOSER=LOVER), AKMU (Nakka), Jeon Somi (DUMB DUMB), and ONF (Popping) were the Top 5 nominees, but TXT took home the win!
LOSER=LOVER was released on August 17, tallying with 2 music show wins overall up to date. Marking TXT's 13th win overall, also extending their record as the 4th generation boy group with the most music show wins in history.
Congratulations, TXT!