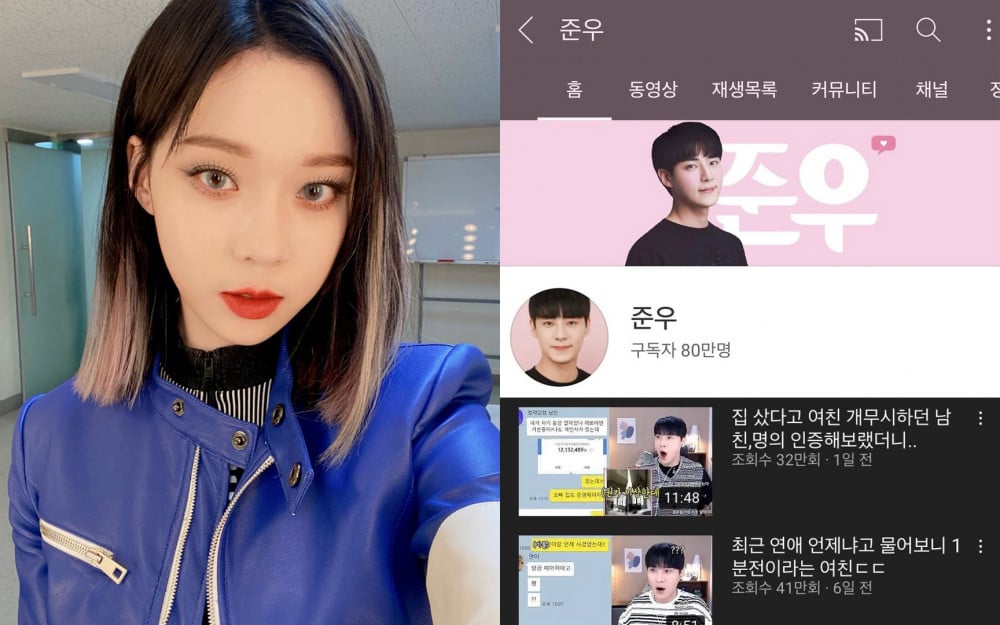 aespa's Winter is being criticized for her taste in YouTubers.

Recently, Winter recommended YouTube channels that she watches through the 'Bubble' chat app. Winter wrote, "I watch YouTube when I'm bored and I watch 'Kkokkomu' and 'Jun Woo'...? When I watch them, time passes fast. So I am recommending them to you."
Winter's recommendation has become a hot topic as one of the YouTubers she recommended was previously embroiled in controversy and is also known to upload provocative content. YouTuber Jun Woo was criticized by netizens when he previously deceived his viewers by saying that his girlfriend at the time was his younger sister.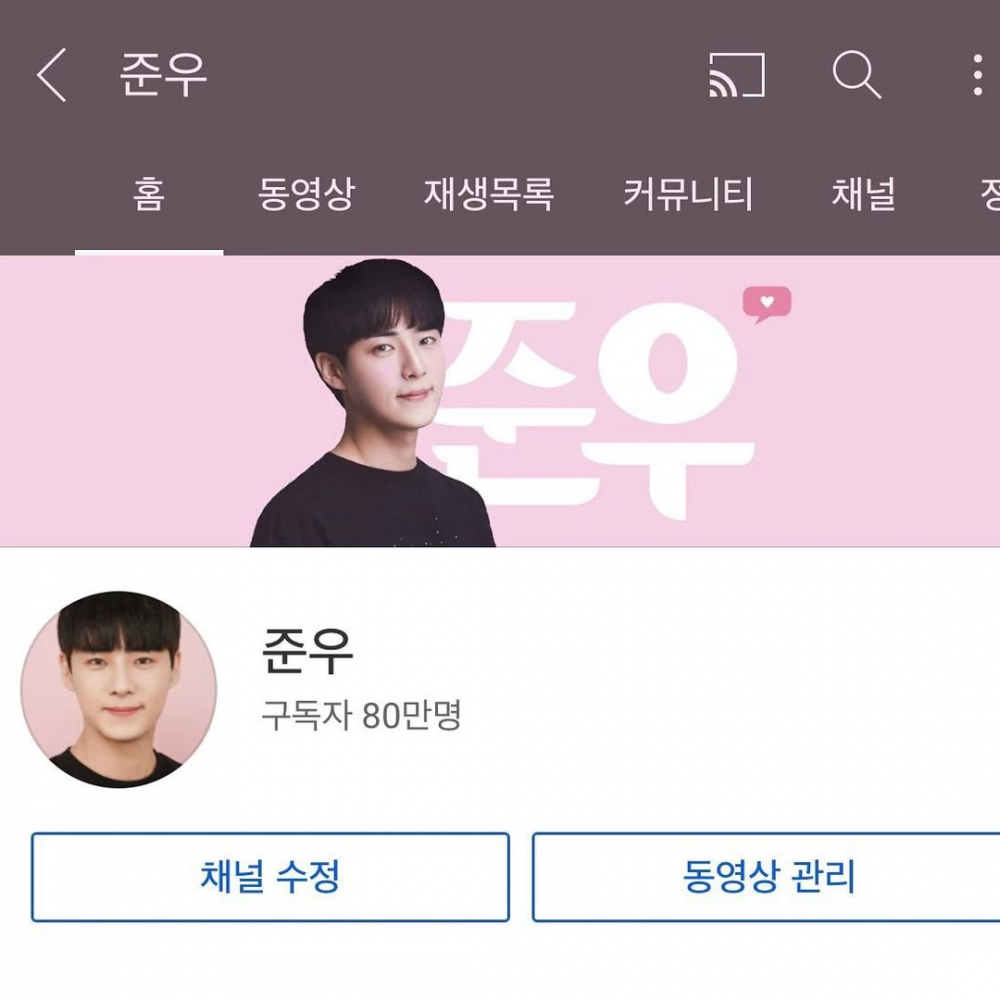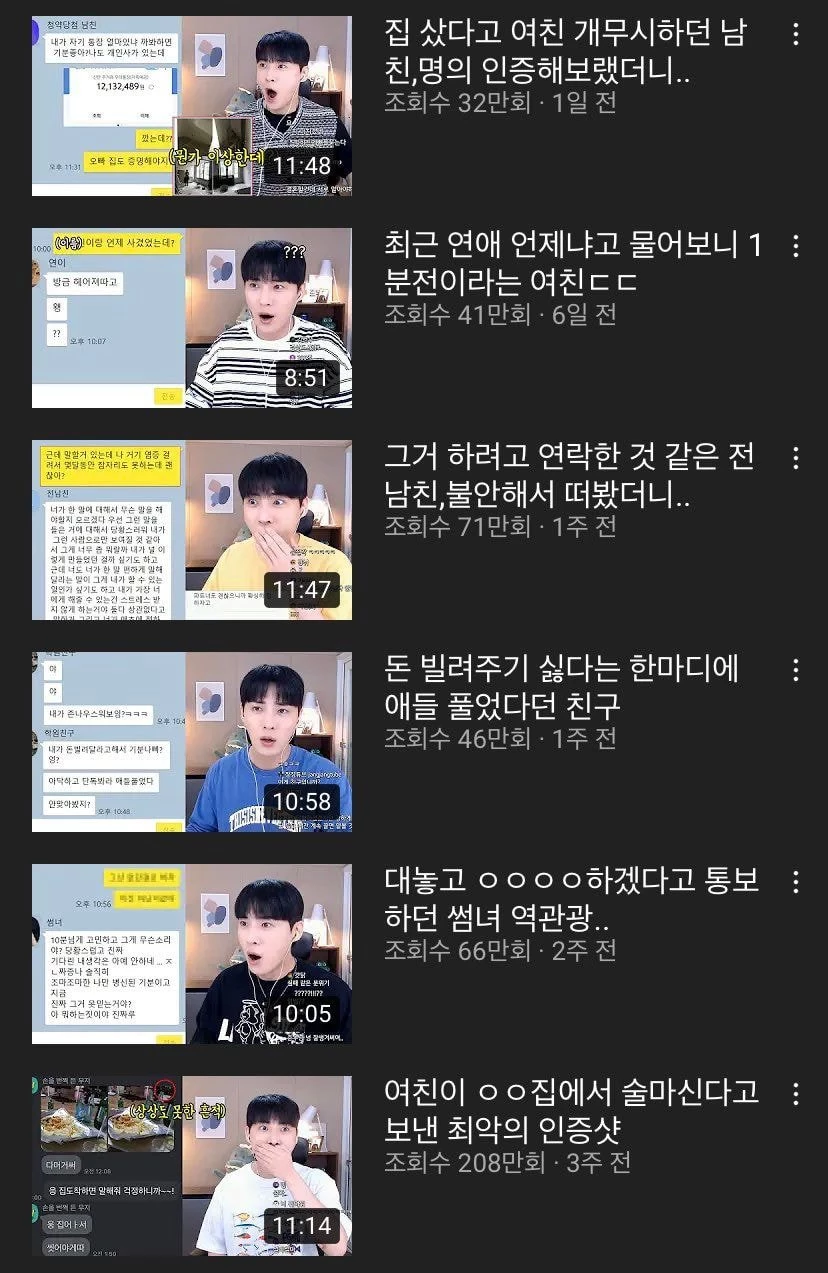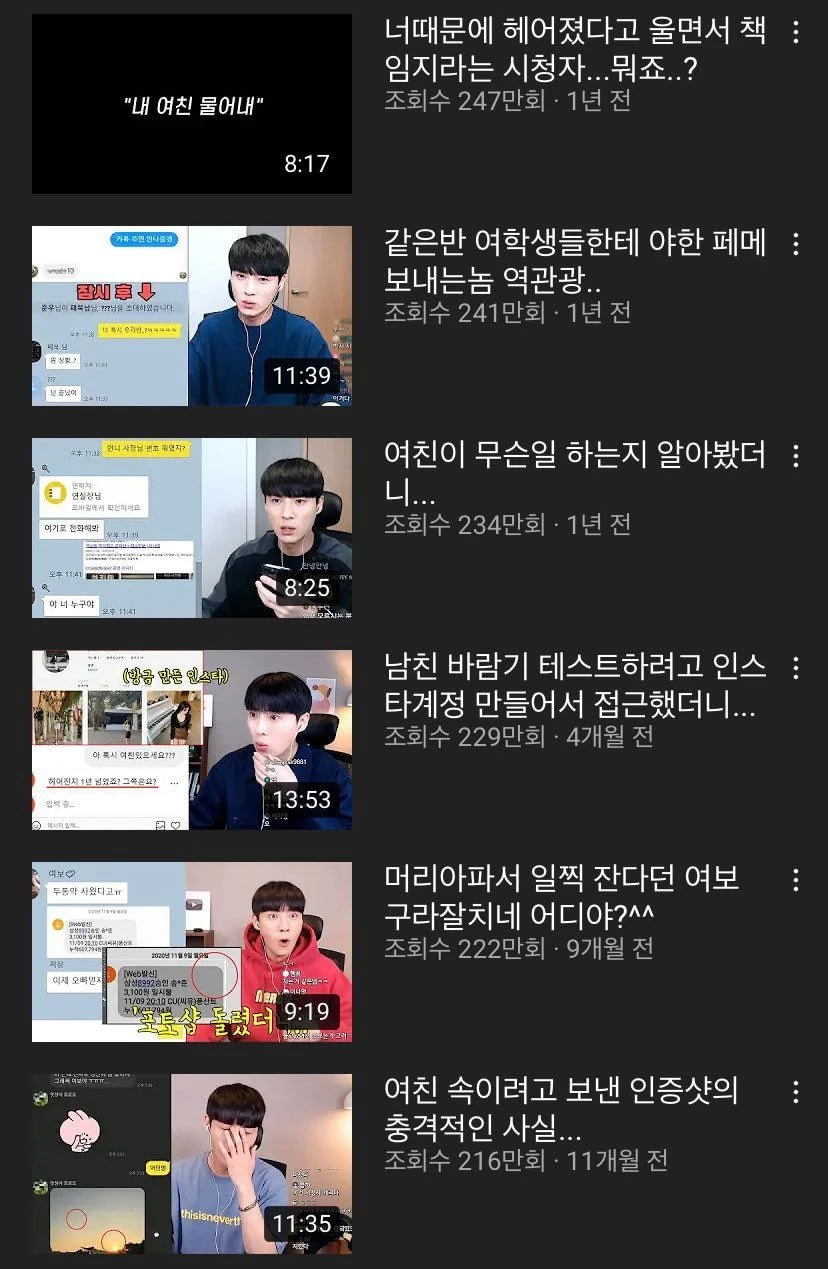 In addition, Jun Woo posts provocative content with titles such as, "I made a fake Instagram account and approached her to test her tendency to cheat on her boyfriend," "This viewer said that they broke up because of me...what the?" and "The worst photo sent by a girlfriend saying she is drinking at home."
After seeing Winter's YouTube channel recommendation, netizens gathered to various online communities to criticize Winter's recommendation. Netizens commented, "I mean, she's free to watch him herself privately but I don't think it's a good channel to recommend to people," "She needs to mature more," "Does she not care about her image?" "I don't think this channel is one that a rookie girl group member should recommend," and "It's not a big issue but that just ruined her image a bit."
However, there were a handful of netizens who also commented, "I think it's not an issue that she watches him," "I don't think this is something to criticize about," "His YouTube channel just shares other people's stories," and "People need to calm down."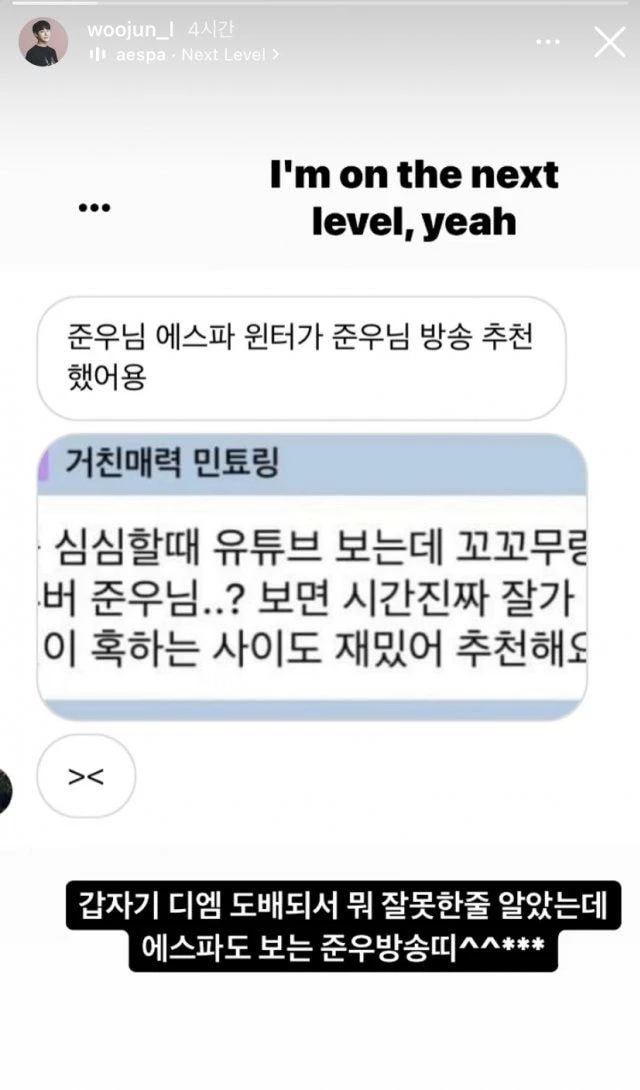 YouTuber Jun Woo also posted on his Instagram, sharing that aespa's Winter recommended his show. He wrote, "I got a lot of DMs all of a sudden so I thought something bad happened but aespa's Winter also watches by broadcasts," expressing his joy.