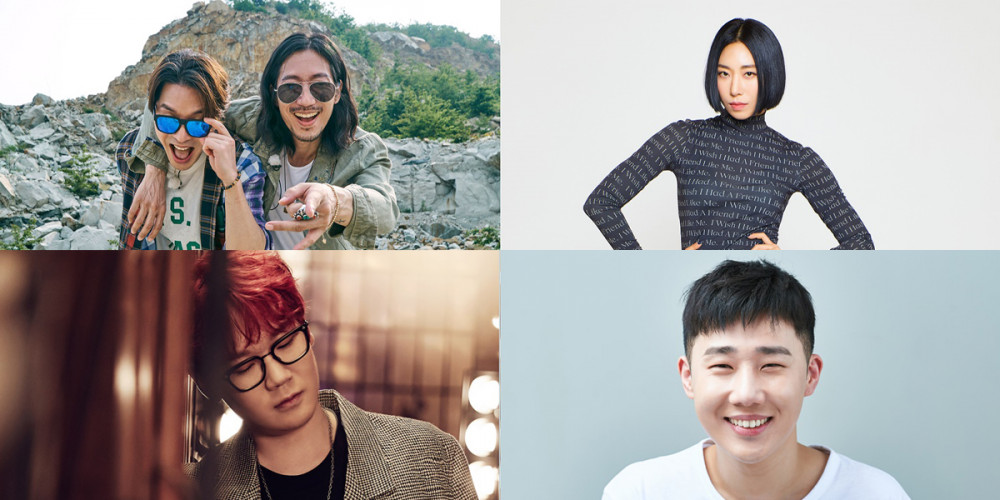 A lineup of veteran mentors from all genres of music have joined the cast of MBC's 'Extreme Debut: Wild Idol'!
A fearsome survival program where K-Pop idol trainees must learn to survive in the wild in order to earn a chance to debut, 'Extreme Debut: Wild Idol' is currently awaiting its premiere next month in September. Previously, the program announced a lineup of celebrity panelists including main MC Kim Jong Kook, Cha Tae Hyun, Lee Sun Bin, Lee Hyun Yi, INFINITE's Sunggyu, and Brave Girls's Yujeong.
Now, 'Extreme Debut: Wild Idol' has also added on a lineup of expert mentors! First, the founding fathers of the Korean hip-hop scene, Tiger JK and Bizzy, will serve as rap mentors for the trainees of 'Wild Idol'. Choreographer Lia Kim will create her very own choreographies for the contestants, while Nell's Kim Jong Wan and INFINITE's Sunggyu will serve as vocal mentors. In particular, INFINITE's Sunggyu is expected to participate in 'Extreme Debut: Wild Idol' as both a mentor and a studio panelist, playing the role of a supportive and strict idol sunbae artist.

Did you catch the first teaser for MBC's 'Extreme Debut: Wild Idol', revealed earlier this week?