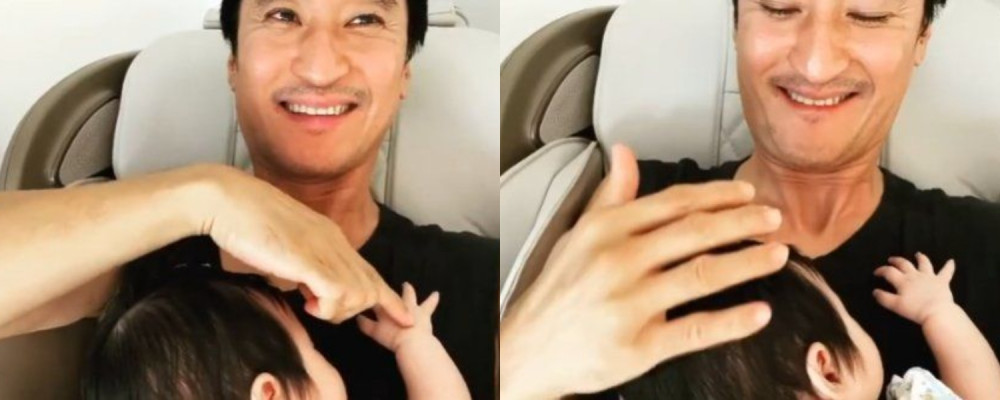 Actor Shin Hyun Joon, who recently welcomed his first daughter, shared his joy of having children later in life.

On August 15th, the 52-years-old actor posted a video clip of him holding his baby girl in his arms on his Instagram with a caption, "Fool. I'm a fool for my daughter. Thank you, Jesus." In the video clip, Shin Hyun Joon is seen preciously holding his 3-months-old daughter while his sons playing with each other can be heard in the background.
Shin Hyun Joon welcomed his first daughter on May 13th of this year, and she will be celebrating her 100 days after her birth soon. As of May 2021, Shin Hyun Joon became a father of three children. His first son was born in 2016, and his second son was born in 2018. He tied the knot with a cellist who is 12 years younger than him in 2013.