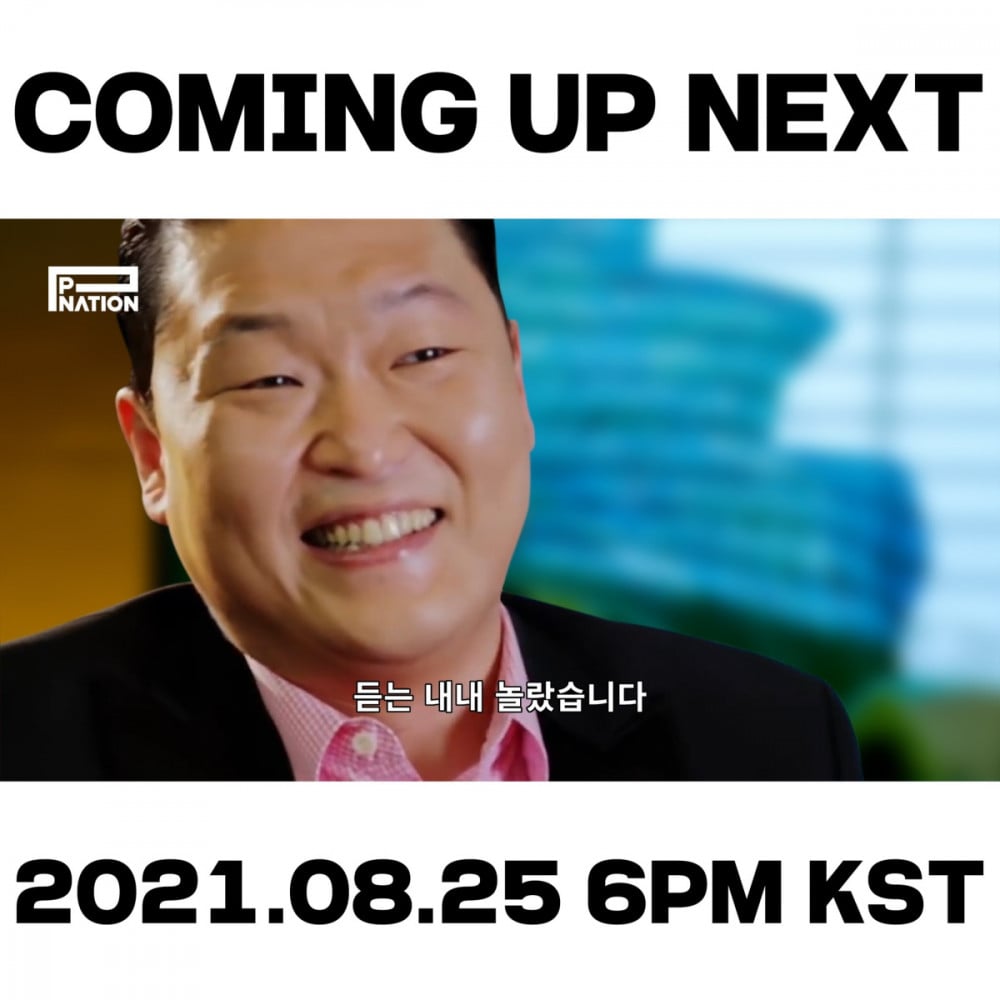 Psy is continuing to tease the P Nation artist coming up next.

Previously, Psy shared a teaser image that had fans speculatingHyuna and Dawn might be returning as a duo collaboration. In his latest teaser, the P Nation head smiles with a caption that states, "I was surprised the whole time I was listening."

Nothing has been confirmed about who's coming next, so stay tuned! Who do you think the next P Nation artist making a comeback is?