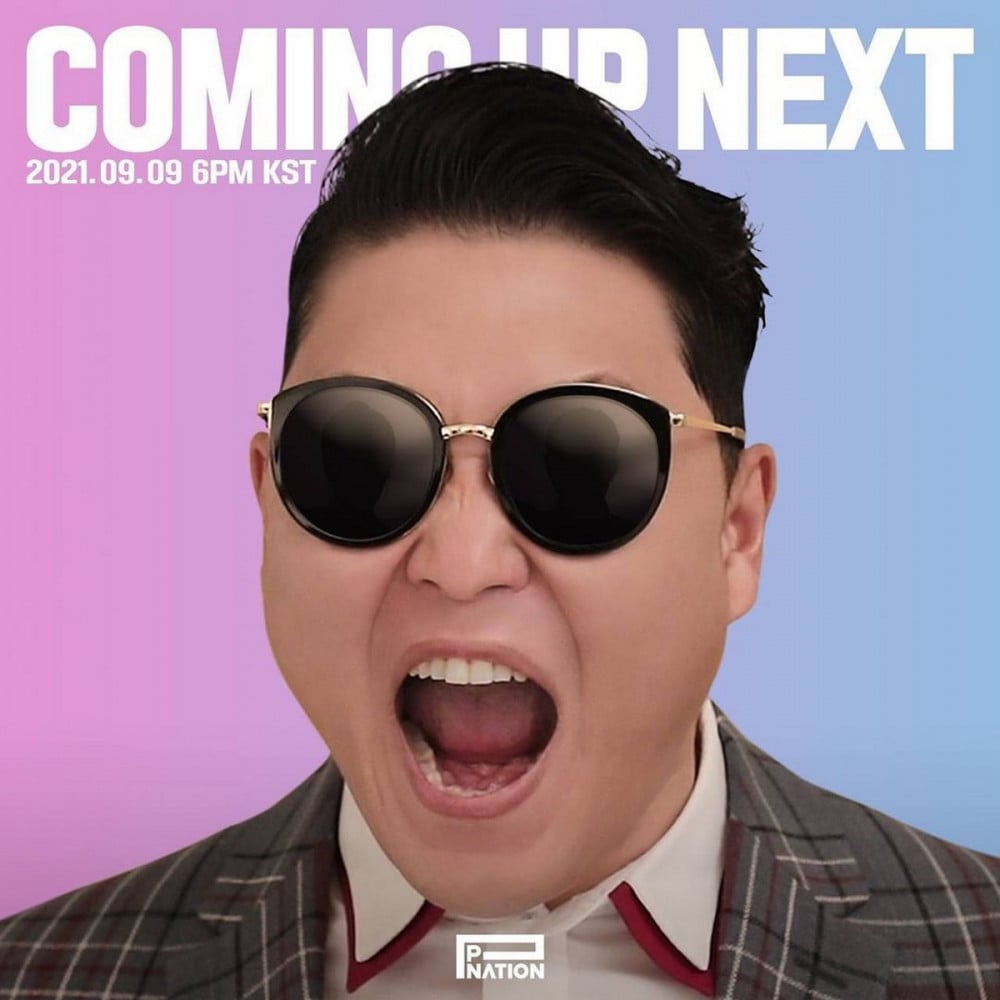 Psy has revealed a teaser image for the P Nation artists coming up next!

On August 11, Psy shared the teaser image below on Instagram with the message, "Coming Up Next," along with the date of September 9 KST. Netizens noticed 2 silhouettes in his sunglasses in the image, and they're speculating Hyuna and Dawn might be returning as a duo collaboration.

However, nothing has been confirmed. Which P Nation labelmates do you think are coming next?