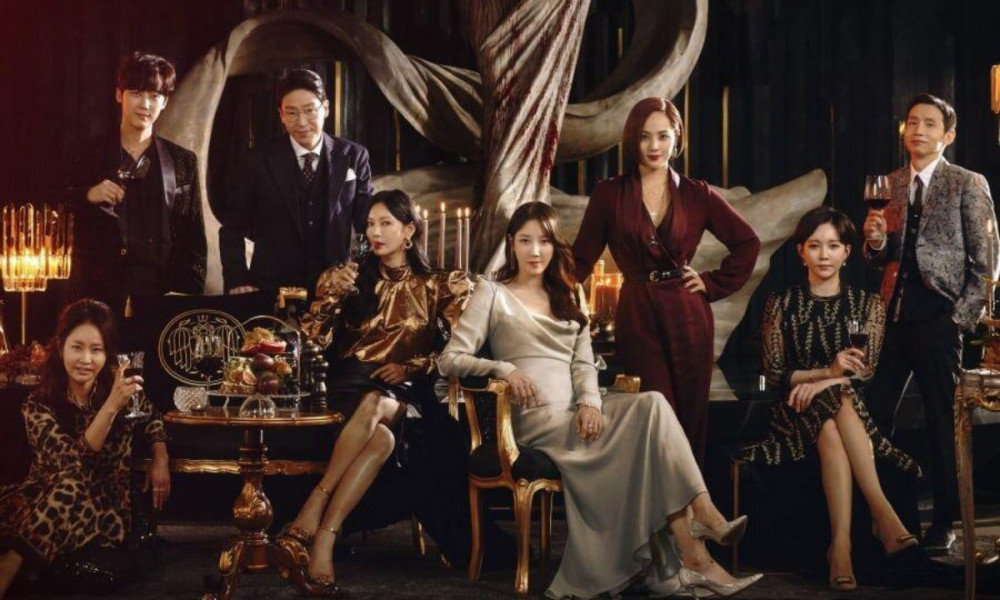 The SBS drama 'Penthouse 3' raised tension with an eerie, bloody ending, after a dangerous scuffle between Kim So Yeon, Yoon Jong Hoon, and Kim Hyun Soo.
On the August 20 broadcast of SBS's 'Penthouse 3', the drama received a city-wide viewership rating of 18.2%, and a nation-wide rating of 18.4%. The episode's viewership rating peaked at 19.8%, ranking #1 in viewership ratings among all programs and mini series broadcasts at the same time. 'Penthouse 3' maintained its #1 rank in viewership ratings for eleven consecutive episodes, demonstrating its soaring popularity.
[SPOILERS AHEAD]
Meanwhile, the recently aired 11th episode showed a tragic ending of Chun Seo Jin falling to her death after losing her voice, her memory, and being removed from her position as director. The ending garnered attention for its quite bloody scene, and shocked many viewers.
'Penthouse 3' will air its next episode on August 27, at 10PM KST.