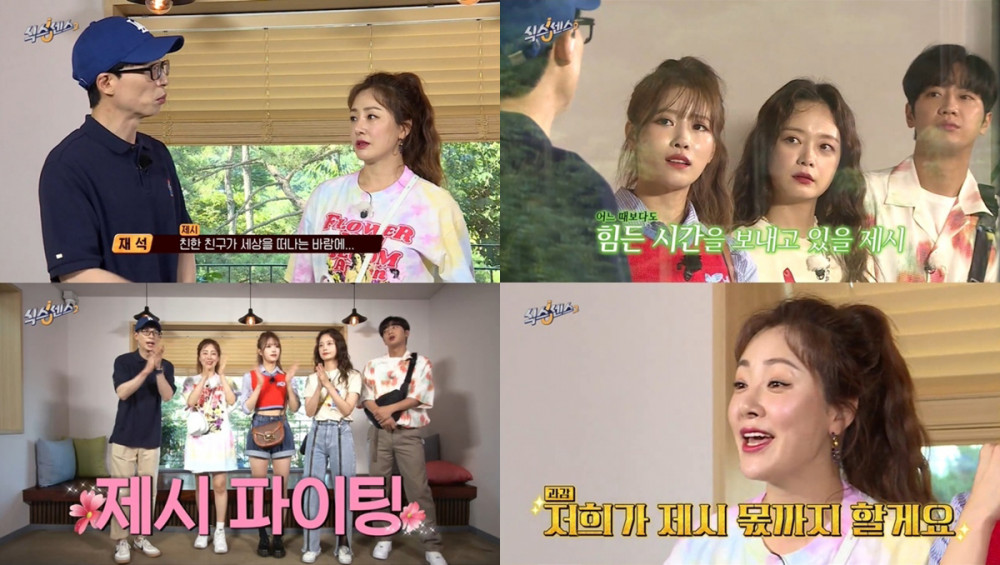 Regular cast member Jessi was absent on the August 20 broadcast of tvN's 'Six Sense 2', due to personal reasons.
During the opening scene of this episode, MC Yoo Jae Suk revealed, "Jessi couldn't be with us today due to personal reasons. In truth, a close friend of hers just passed away."
Yoo Jae Suk then took a moment to search for the right words before adding on, "She is having a hard time because of the world's situation," hinting at the difficulty of traveling these days due to COVID-19.
Jessi's fellow cast members sent her words of encouragement, saying, "Jessi, be strong!" and "Jessi, fighting!".
Meanwhile, on this week's episode of 'Six Sense 2', two close friends of MC Yoo Jae Suk - Ji Suk Jin and Jo Se Ho - joined the crew as guests.