Pentagon's Kino was selected to make a special stage on 'Show Champion.' He chose to cover Chungha's "Gotta Go."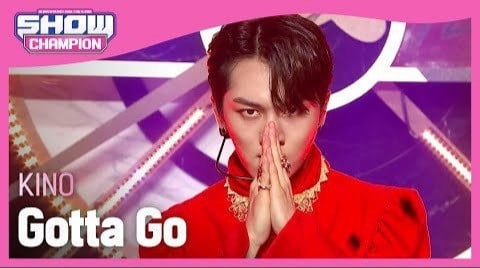 Kino picked this song himself and said he chose it because, with Pentagon, he doesn't get the opportunity to show his natural/unisex image with his own style.
He revealed he struggled a lot in the recording studio because "Gotta Go" was made to fit Chungha's voice, and he said he had a hard time trying to change it so it would fit his own style but not ruin the original song in the process. Kino also reached out to the original backup dancers of "Gotta Go," and practiced and performed with them. He also said he wanted to make them part of his own team, to which they reacted enthusiastically.
The last thing he revealed was the charm point of the performance. He said the charm point was flirting; he tried to flirt with the audience during his performance.
Check out the flirty performance of Gotta Go below.