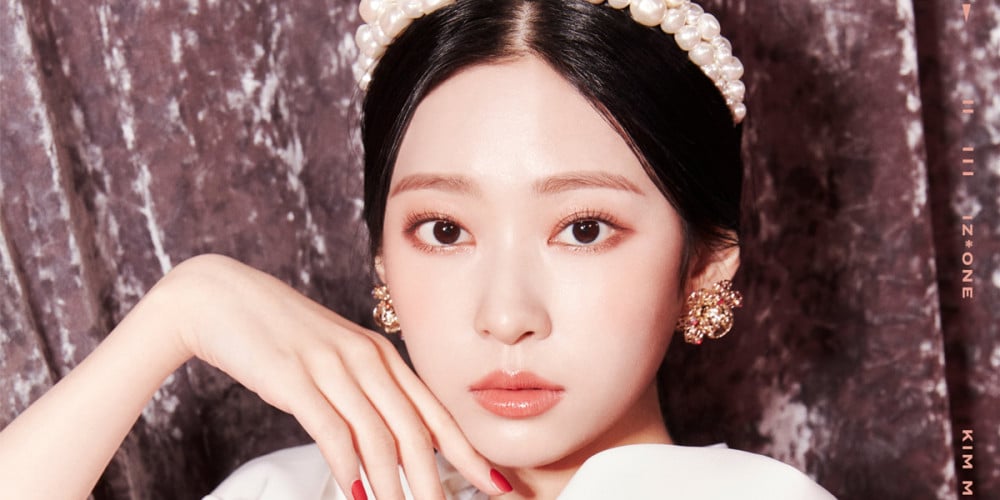 Back on August 17, insiders reported that HYBE Labels is currently recruiting around 2~3 former IZ*ONE members to join HYBE x Source Music's first new collaboration girl group.
So far, it's rumored that two of the former IZ*ONE members tapped by HYBE Labels are Miyawaki Sakura, whose alleged contract discussion with HYBE made headlines as early as last year, and Woollim Entertainment's Kim Chae Won.
According to the August 17 report, the third former IZ*ONE member currently being recruited by HYBE Labels is "still undecided as to whether or not they want to pursue a career in acting or continue in the idol industry."
Based on the comments above, many netizens strongly believe that the third IZ*ONE member in question is Kim Min Ju. It's well-known among fans that Kim Min Ju began her acting career even before debuting in IZ*ONE, and has appeared in dramas, films, as well as MVs.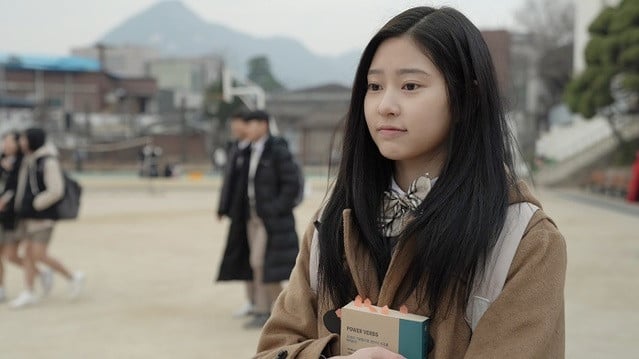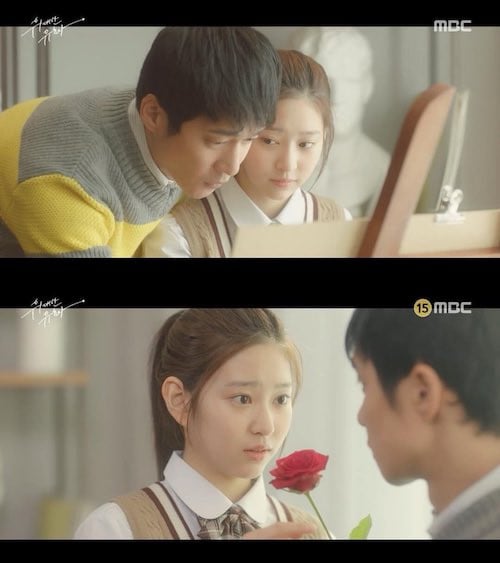 Now, netizens have struck up a heated discussion about why Kim Min Ju may be conflicted about HYBE's offer to join a new girl group.
First, netizens pointed out that it is extremely rare and difficult for so-called "idol-turned-actors" to earn recognition in the Korean acting industry, especially in the case that they continue to go back and forth between music promotions and acting promotions. In the case of g.o.d member Yoon Kye Sang, he left his group in the past to devote himself to his acting career. However, many people still remember Yoon Kye Sang as a member of g.o.d before they point out his most prominent acting roles.
Second, the upcoming HYBE girl group is expected to promote on the global stage, meaning frequent travel to foreign markets such as Japan, the United States, etc. In this case, Kim Min Ju would run into schedule conflicts when choosing acting roles back in Korea.
However, many netizens also agreed that while Kim Min Ju's concerns about her own acting career are valid, HYBE's strategy to recruit IZ*ONE's "Three Kim's" (Kim Min Ju, Kim Chae Won, and Miyawaki Sakura who said in the past that her Korean last name would be 'Kim') is also a plan that's bound to succeed.
Some commented in support of an acting career for Kim Min Ju, saying:
"Strictly career choice-wise, an actress is such a better option. Actors and actresses don't have to fight their way to the top with such a slim chance or survival, and they don't get in trouble for touching or talking to the opposite sex kekekekeke."
"In terms of age, if she wants to become a top actress she needs to start now. If she's any older she won't be able to start out doing high school or college roles like all top stars tend to do in the beginning."

"Honestly every former IOI and former Wanna One group promoting right now is struggling. Reality is that betting on any of these 'Produce' aftermath groups is a gamble."
"I know she started out in acting so she must have a lot of affection for that path."
"Min Ju has top-tier idol visuals, but to be an idol you have to have steel mentality and she does not have that. Her personality is more fit for acting."
"If acting is what she really wants to do then she should go for it instead of choosing fame and fortune."
While others felt:
"But at the same time, if you can't act, you'll never make it as an actress either."
"I just want to see Min Ju as much as I can TT. Whatever she decides, I hope it's the option that lets her appear on TV more."

"But if she goes into acting, she's gonna have to start from rock bottom. Right now, isn't she pretty top-tier level in the K-Pop industry?"
"I can't give up on sparkly idol Min Ju TT."
"Her current agency is so small that she'll likely have a hard time finding the right roles to start out as an impactful actress. I don't see any reason not to accept all the money and support that a big company has to offer and raise your fame even more before going into acting."
"She is too gorgeous and has come too far to give up on being an idol now!"
"The road to almost certain success is too tempting. The lineup that HYBE is trying to recruit is basically the three most popular members of IZ*ONE internationally."

Do you think HYBE Labels is interested in recruiting former IZ*ONE member Kim Min Ju?