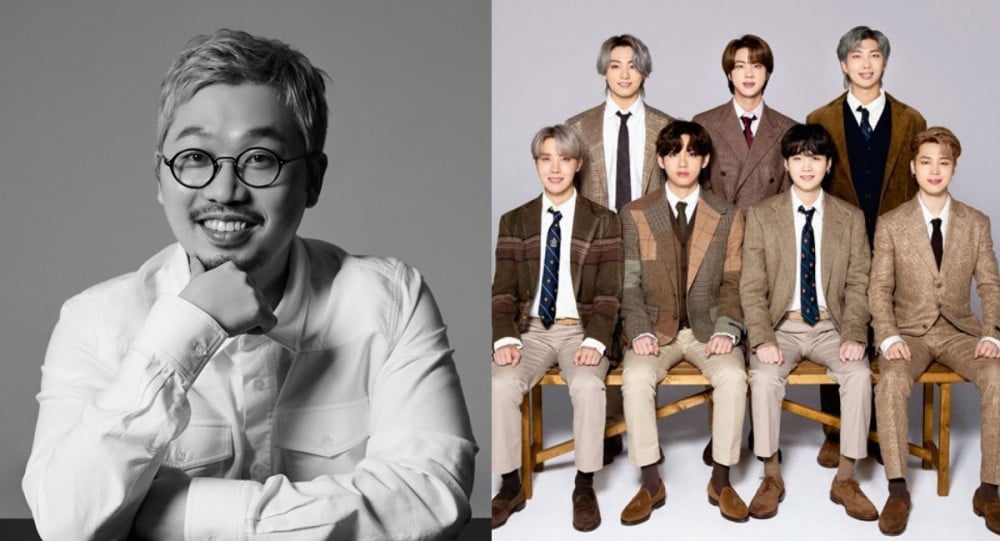 Pdogg (real name Kang Hyo Won), the senior producer of Big Hit Music and the main producer of BTS, received the #1 highest pay under HYBE Labels in the first half of this year.

On August 13, HYBE Labels submitted their semi-annual reports to the Financial Services Commission of South Korea, and disclosed the individual remuneration of their directors and auditors. Big Hit Music's senior music producer Pdogg, Kim Shin Kyu (Director of Management), and Yoon Seok Jun (CEO of Global) were named as the top three paid individuals for the first half of this year.

According to the semi-annual reports, in the first half of 2021, Pdogg received a total of 40.77 billion won (~$34,906,743 USD) from salary, bonuses, and profits from stock options. This figure is far greater than the compensation pay received by the current chairman of Hyundai Motor Group. Kim Shin Kyu came in second, with a total pay of 27.7 billion won (~$23,709,479 USD). Kim Shin Kyu worked as a manager for BTS since their early debut days, and is now the director of management under HYBE Labels. The CEO of HYBE's global operations, Yoon Seok Jun, received a pay of 23.5 billion won (~$20,109,704 USD) in the first half of this year.

Meanwhile, producer Pdogg received the grand prize for songwriting and composing for the 3rd consecutive year, at the KOMCA Copyright Awards held by the Korea Music Copyright Association back in February of this year.