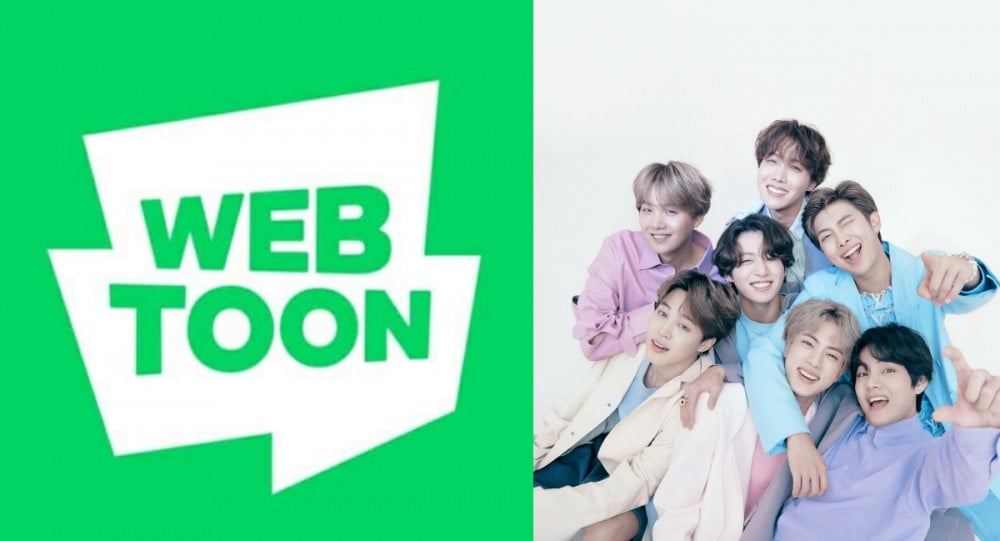 Naver Webtoonwill be creating a webtoon series about the story of BTS, and make a winning move toward the global market.

On August 18, Naver stated, "Collaborating with entertainment industries that have a global fandom, we will be launching a 'super casting' project where we produce webtoon original contents and external super IPs." Naver's first collaborative partners for their 'super casting' project are HYBE Labels and DC Comics. Naver Webtoon plans to create a webtoon with an original story, based on BTS and various other HYBE Labels artists.
This is not the first time Naver Webtoon has collaborated with BTS. In January 2019, Naver Webtoon released 'The Most Beautiful Moment in Life Pt.0: Save Me', a webtoon that contained BTS's worldview. The upcoming webtoon project is expected to be on a much larger scale, as Naver Webtoon will be working with various artists under HYBE Labels as well, in addition to BTS. Other popular artists managed under HYBE Labels include TXT, ENHYPEN, NU'EST, Seventeen, ZICO, and more. It is likely that this is Naver Webtoon's 'hidden weapon', which they have decided to use in order to stay as the #1 ranked webtoon platform. Naver Webtoon is currently competing against the new 'Kakao Webtoon' that recently launched in the beginning of August.
Naver Webtoon's plan is to structure the stories related to various HYBE artists. The exact stories that will be related to the artists have not yet been revealed, but there is a possibility that it will be about a story of the artists' growth or a fiction story with the artists as the main characters. The CEO of Naver Webtoon stated, "As we create characters of new worlds together, we will showcase webtoons that have new content and which new users can approach as well."
Stay tuned for updates!