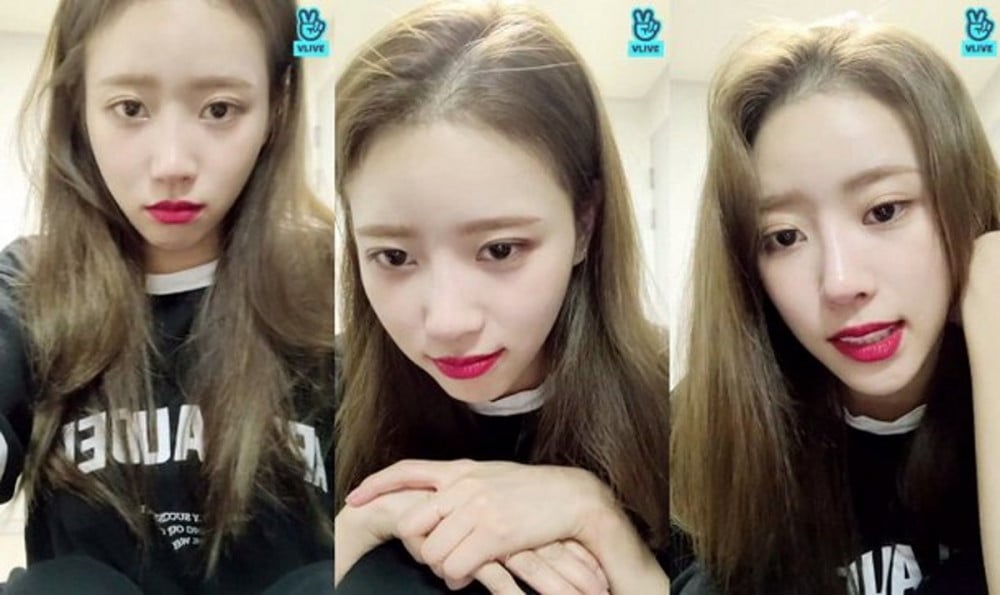 Lovelyz' Lee Mi Joo opened up about variety shows, aegyo, and dying her hair pink.

On August 24, Lee Mi Joo spoke with fans through a V Live stream and responded to questions. When one fan asked if she was planning to focus on variety shows, she responded that she considers herself a singer first and foremost, saying, "My main job is a singer." As for her spot on 'Sixth Sense 2' as the maknae of the cast members, Lee Mi Joo denied having any aegyo, which surprised fans. Despite her denial, she's known to receive a lot of love from Oh Na Ra, Jessi, and Jeon So Min on the show.

For her 27th birthday coming up on September 23, Lee Mi Joo told fans she has no plans yet, and when one fan suggested she dye her hair pink, she said firmly, "I won't do it. I like brown hair."

Have you been watching Lee Mi Joo on 'Sixth Sense'?