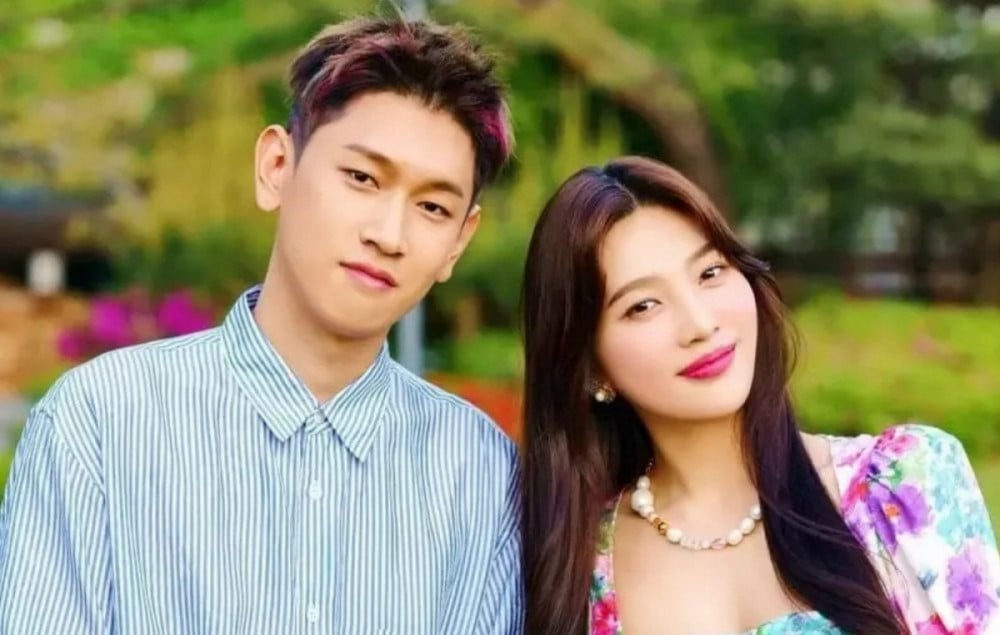 Red Velvet reacted to the news of Joy dating Crush on 'Seulgi.zip'.

On the August 24th episode of Seulgi's Naver NOW show, Joy, Irene, Wendy, and Yeri featured as guests and responded to the news of Joy and Crush being in a relationship. When the Red Velvet members were asked what they first did when they got home yesterday, Irene yelled, "I searched for Joy's name," Wendy said, "I looked at my phone," and Yeri answered, "I browsed the internet."

Joy, who confirmed she was dating Crush just yesterday, seemed caught off guard by the question, saying, "Why did you ask me a question like this?" As for netizen opinions on their relationship, she said simply, "I've seen what's on the internet."

In related news, Joy featured in Crush's 2020 track "Mayday".