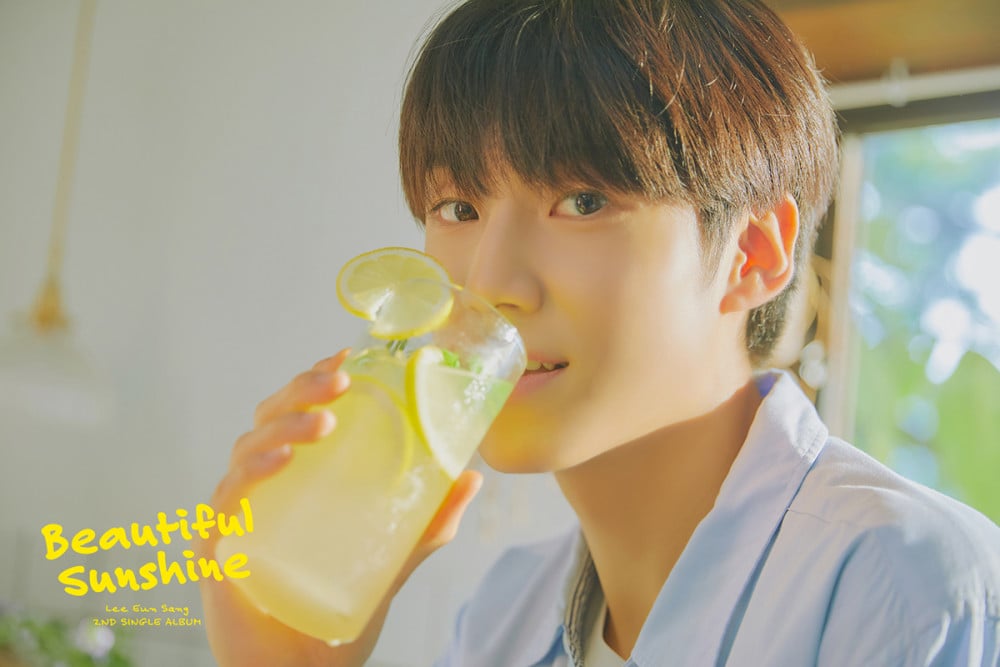 Lee Eun Sang has released a refreshing set of first concept images for his upcoming 2nd single album, 'Beautiful Sunshine'!
In one image, Lee Eun Sang makes eye contact with the camera while sipping a cool glass of lemonade. Another summer mood photos shows a cutting board filled with freshly cut lemons, while the third photo shows Lee Eun Sang cooling off while sitting next to an adorable Korean Jindo!
Look forward to even more of Lee Eun Sang's solo comeback teasers coming soon, leading up to the full release of 'Beautiful Sunshine' on September 1 at 6 PM KST.