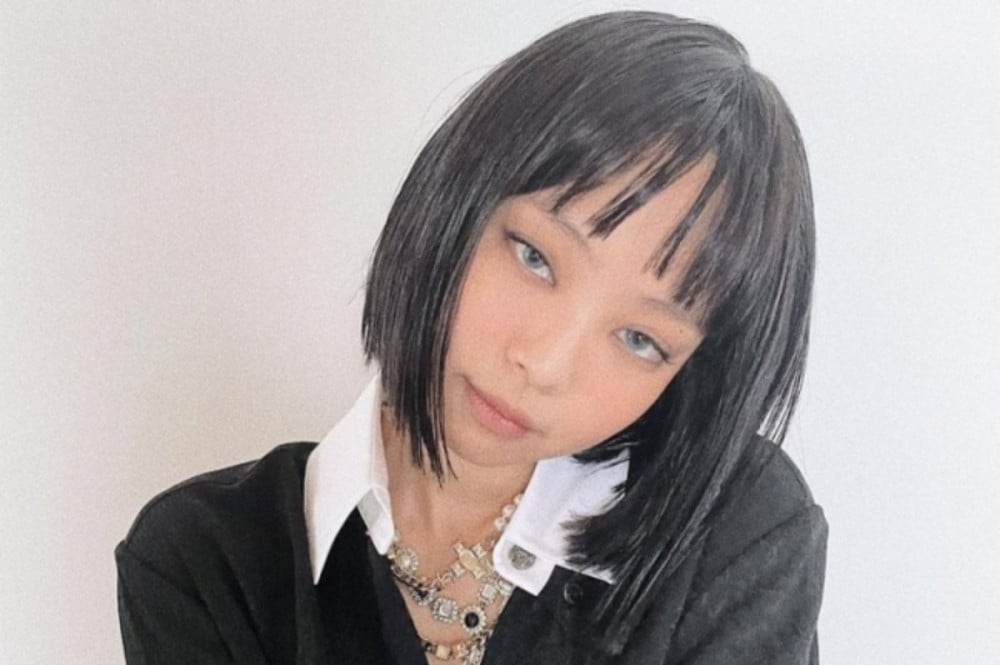 On August 3rd, BLACKPINK's Jennie posted several photos from her ELLE magazine pictorial shoot, on her personal Instagram. In her caption, she wrote, "You know where i got the inspiration from". Then, in her Instagram story, Jennie uploaded a photo of Mia Wallace from the film 'Pulp Fiction', to reveal her inspiration for the photoshoot concept.
Like any other typical day, Jennie's style garnered a lot of attention. However, her new short-cut hairstyle especially became a hot topic of discussion among netizens, as it was a bold new look for the BLACKPINK member.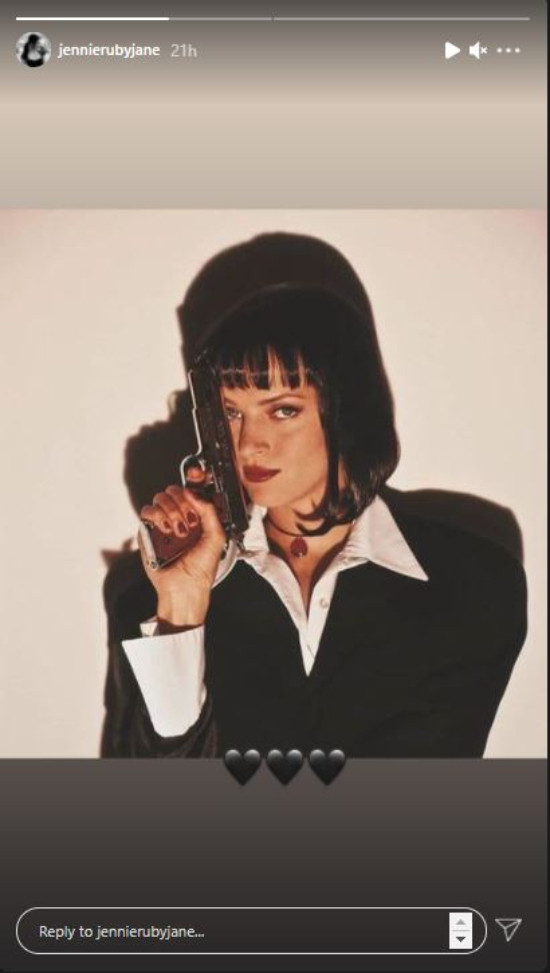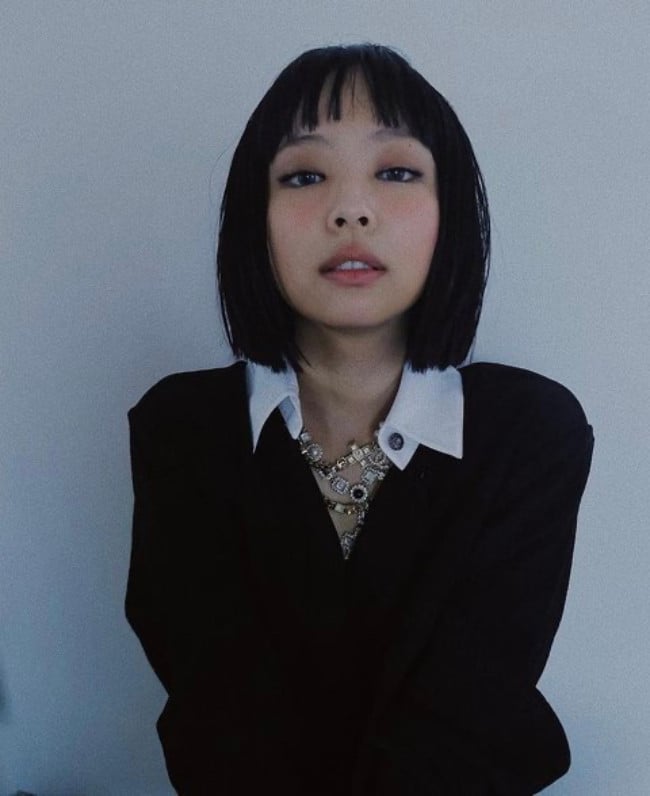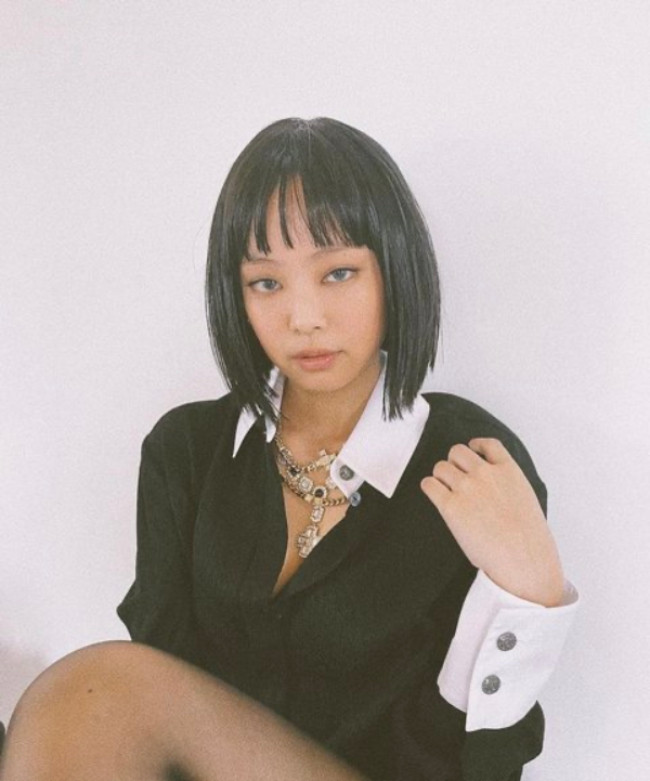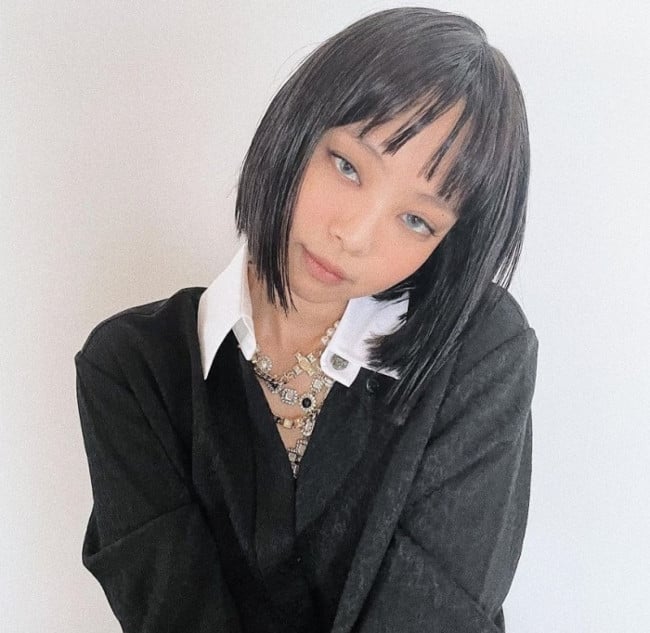 Following Jennie's post, netizens discussed Jennie's short-cut hairstyle on a popular online community forum. Many of their opinions on Jennie's bold new look differed.
Some of the netizens' comments included:
"Except for her eyebrows, I think her hair and makeup are okay...If it wasn't for the pictorial shoot's concept, I really want to draw her eyebrows for her.."
"To those who are writing negative comments...try to do that hairstyle with your own faces."

"She didn't try too hard to look pretty, but she has character and it looks nice. I can see Jennie's confidence and boldness so I like it a lot. Celebrities don't always have to act pretty or live with just one type of face."

"Yeah, she's so pretty that it's a controversy."

"Her hair and makeup don't match at all...I guess you can make pretty people like that too."

"It's not Jennie, but her bangs are the weird ones."

"Short hairstyle pictorial shoots are usually so pretty..but here, the photos didn't come out that nice. It's very unique though. If I did that hair, I would look like a rural girl, but I don't get those vibes from her."

"The bangs...please the bangs!!! Don't put them down."

"Didn't she do that styling just for the pictorial shoot? Does she need to always do the same style that looks good on her? Loll She [styled herself] as Mia Wallace, the main character from 'Pulp Fiction'."

"Jennie and Rose both look prettier with longer hair and no bangs. The hairstyles that match her are kind of limited."

"She should have just done a short cut...Lol"