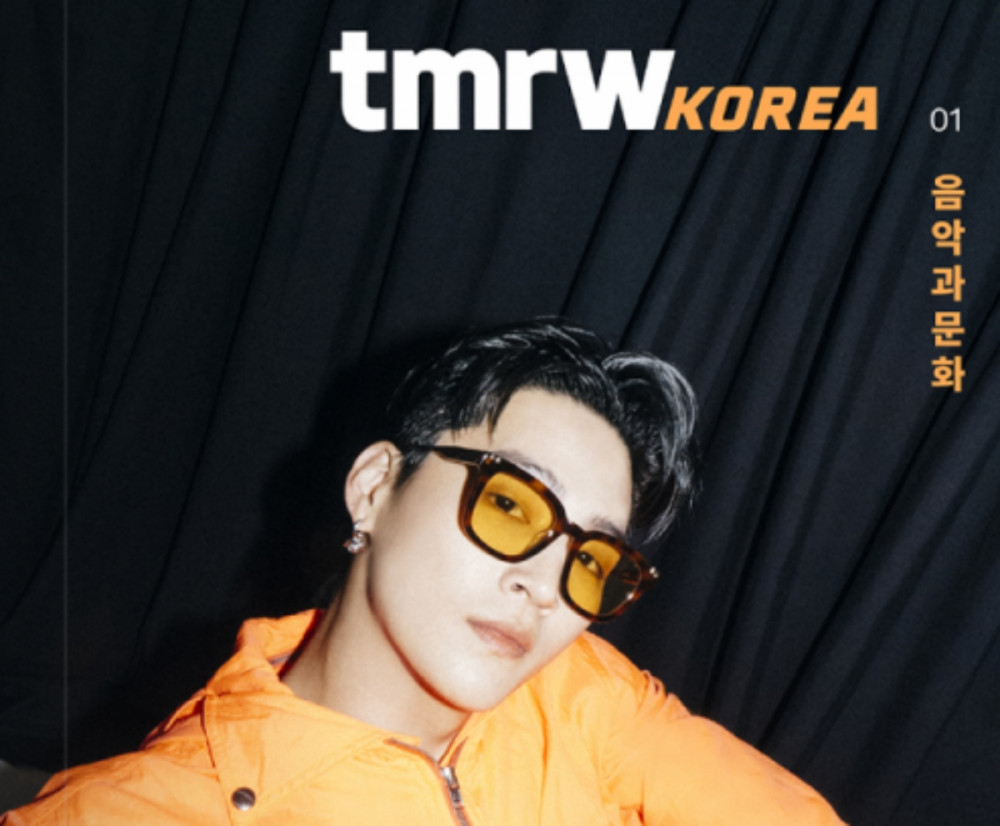 Solo artist Jay B is the first artist to grace the cover of 'tmrw.KOREA' magazine.
Jay B has been selected as the first artist to grace the cover page for the August edition of 'tmrw.KOREA'. Jay B also participated as a curator for the special magazine edition. 'tmrw' magazine, originally based in the UK, will be launched in Asia for the first time through the release of their special issue in South Korea. For their special issue, 100 pages will be filled with Jay B's photos and stories, available in both the Korean and English languages.
In addition to modeling for the cover page and interviewing, Jay B also took on the responsibility of curation, where he included photos he personally took. Thus, the launching of 'tmrw.KOREA' magazine will be much more meaningful. Jay B's honest and free-spirited charms will be included in the 100 pages in the form of daily mood photos, digital images, film camera photos, polaroids, collages, and more. On July 30, 'tmrw.KOREA' released some photos of Jay B on their official Twitter page, making many fans excited for the release date of the magazine edition. More photos that reveal Jay B's natural charms will be exclusively released in the August edition of 'tmrw.KOREA'.
Meanwhile, JAY B will release a new EP album on August 26th. His EP album will have a total of seven tracks and also includes the song "Switch It Up" (Feat. Sokodomo) (Prod. Cha Malone), which was previously released in May.