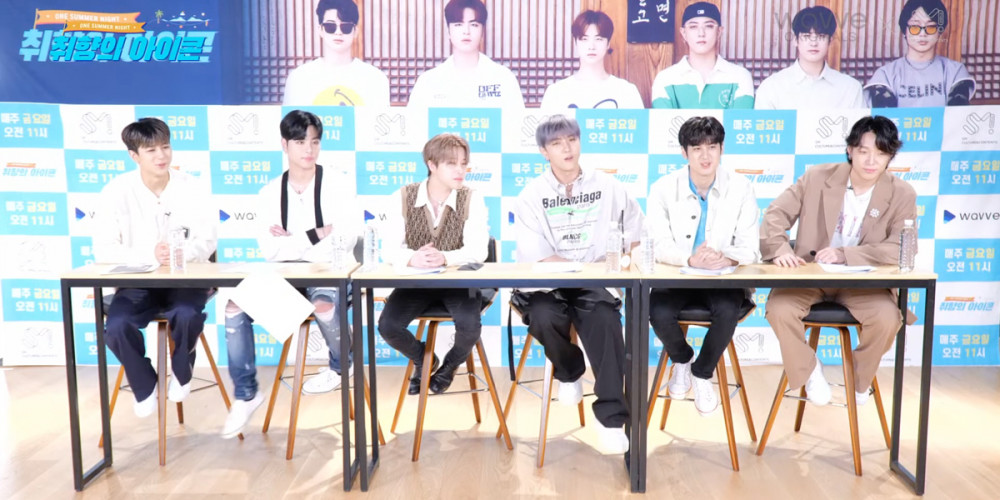 On August 20, the boys of iKON greeted fans with a special YouTube live broadcast, in light of the premiere of their Wavve-original reality series 'iKON's Type: One Summer Night'!


On this day, the iKON members opened up by stating, "This is our first time ever doing a YouTube live. But even though it's our first time, we are on the official 'SM C&C' channel. I bet some people are thinking this must be a mistake."
Here, Donghyuk clarified, "It is actually our first collaboration with SM C&C." Meanwhile, Kim Jin Hwan pointed to the monitor showing the fans' comments and said, "Look. Someone said, 'iKON is SM?' But we're not in SM of course. I think the best way to describe it is a 'collaboration'."
As the iKON members explained, the primary reason why the YG Entertainment boy group is greeting fans through the official SM C&C YouTube channel is that SM C&C participated in the production of iKON's Wavve-original reality series, 'iKON's Type: One Summer Type'! SM C&C is a production partner of the streaming platform Wavve, participating in programs like 'Boys Mental Training Camp'.
Meanwhile, the brand new reality series 'iKON's Type: One Summer Night' is meant to test how well each of the iKON members know one another, after being together for over 9 years. The members will be hanging out together, eating together, sleeping together, and more while away on a special vacation trip. New episodes will be available every Fridays at 11 AM KST, exclusively via Wavve.