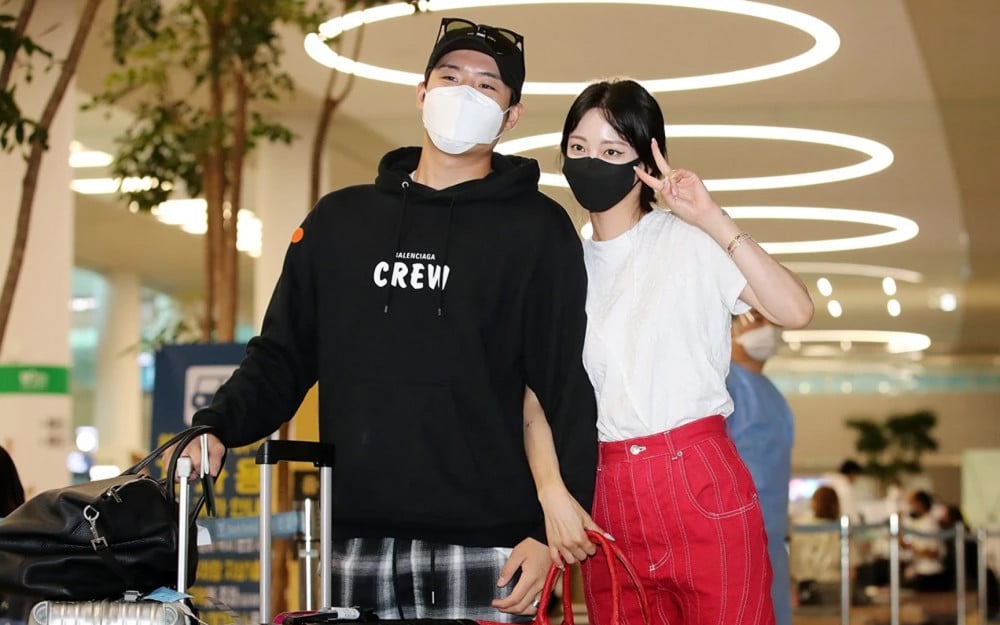 Han Ye Seul was spotted entering Korea with her boyfriend after their trip to the U.S.
On August 9, Han Ye Seul returned home through Incheon Airport with her boyfriend, Ryu Seong Jae, after completing her schedules and plans in the states. Han Ye Seul was seen wearing a white t-shirt and red pants, covering her face with a black mask. Han Ye Seul's boyfriend was wearing a black cap and a black hoodie, covering his face with a mask as well.

The two seemed to be surprised to find the reporters at the airport, but they greeted the camera with joy as they even held up their hands, making finger hearts at them. Han Ye Seul even posed with her arms linked to her boyfriend's and waved at the camera.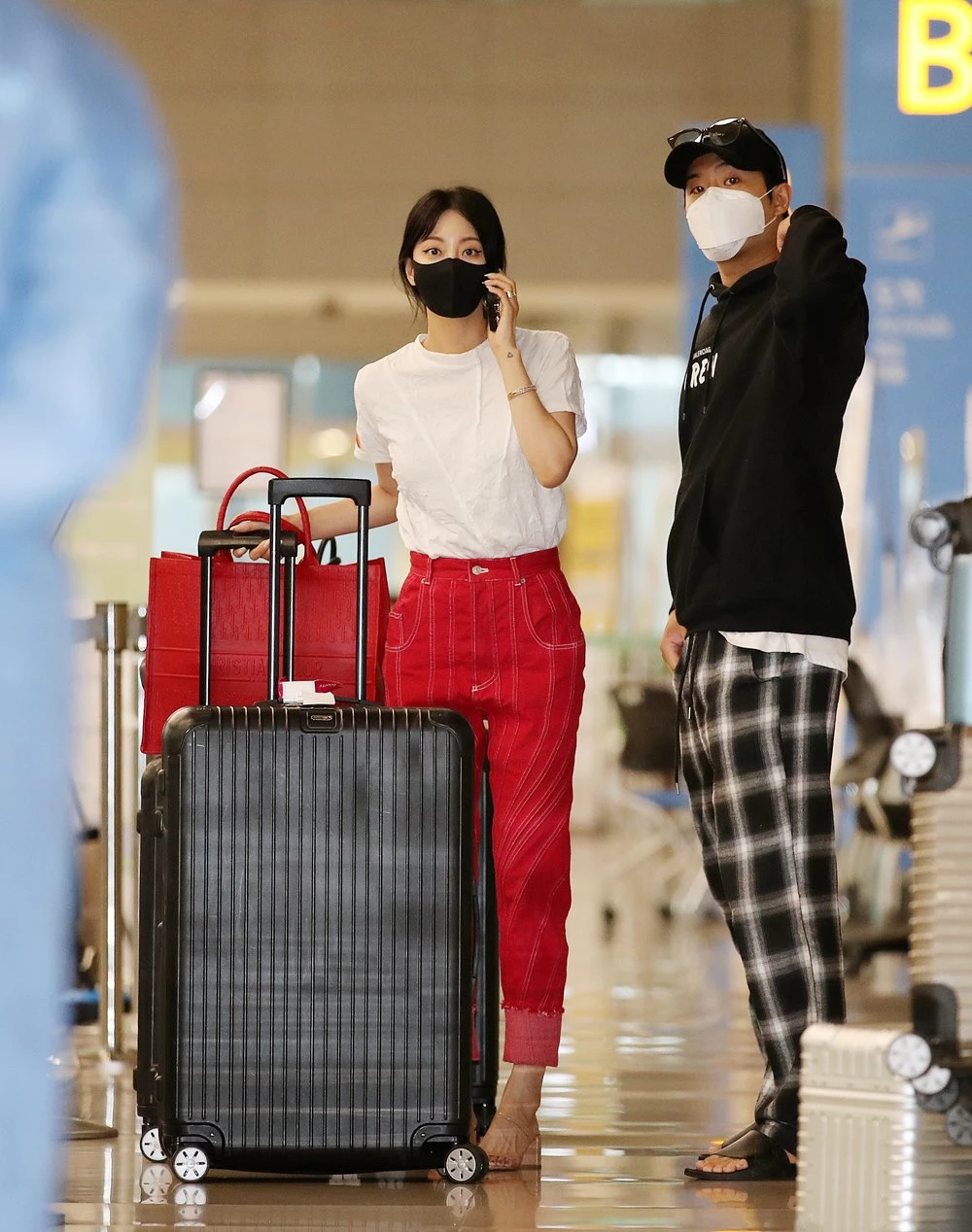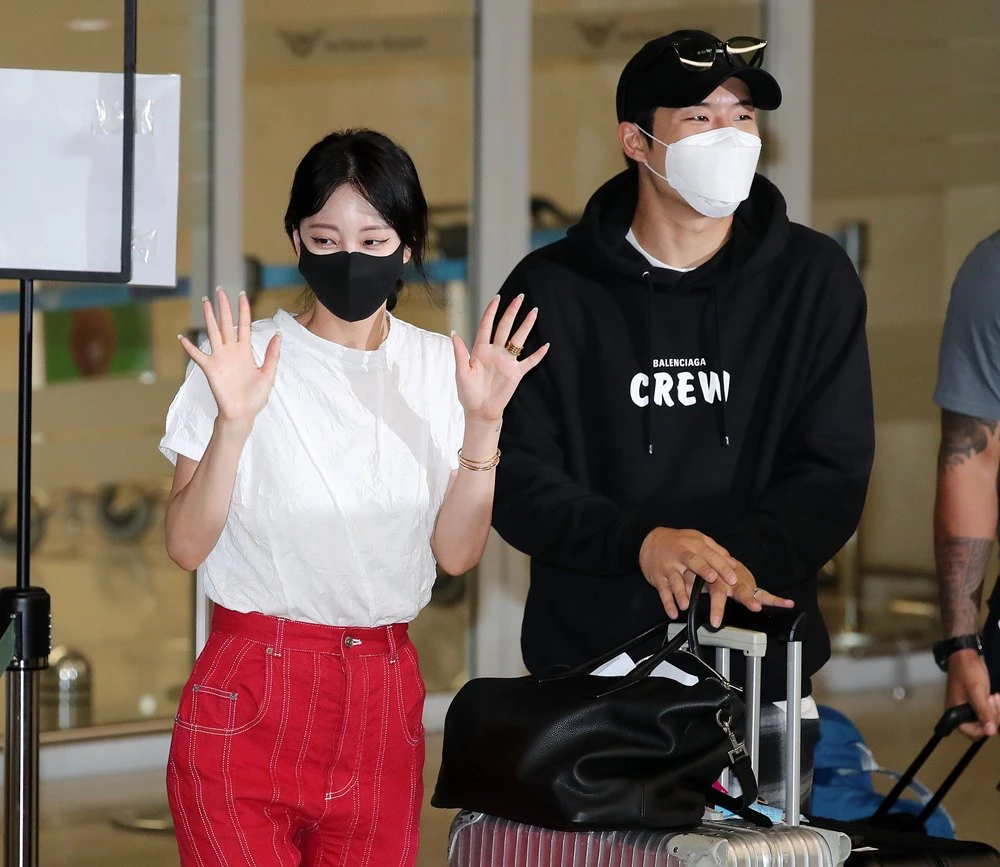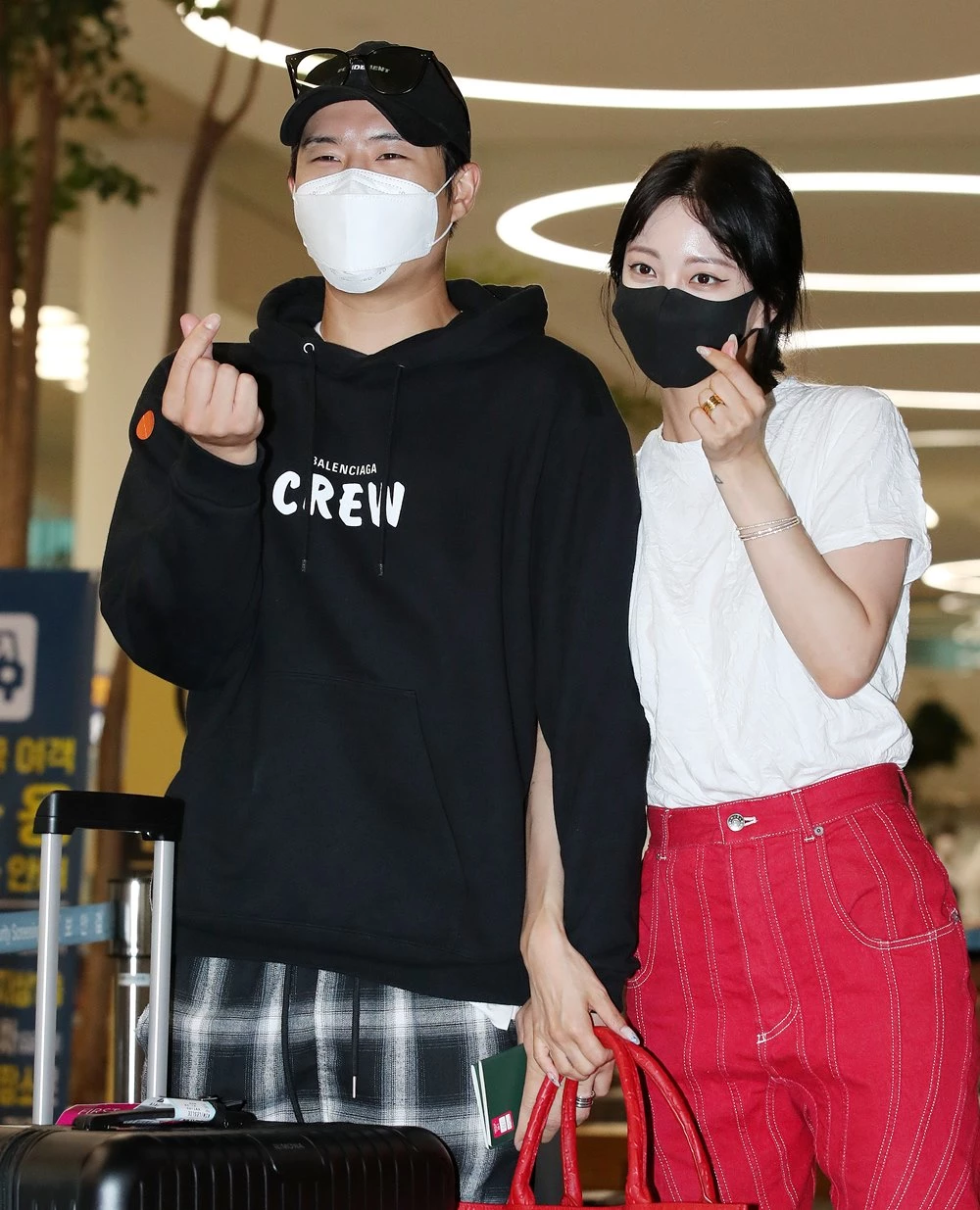 Earlier, Han Ye Seul left for the U.S. with her boyfriend on the 15th of last month. Since then, she has been updating her fans through her Instagram while posting her daily life in America.
However, YouTuber Kim Yong Ho accused Han Ye Seul of running away to the states to avoid investigation for COVID19. Kim Yong Ho claimed that Han Ye Seul ran away to the states after there was a confirmed case that appeared at the Karaoke bar where she met her boyfriend. In response, Han Ye Seul's agency explained that "Han Ye Seul went to the States to carry out her personal business that was scheduled ahead."

Han Ye Seul will immediately begin two weeks of self-quarantine with her boyfriend.