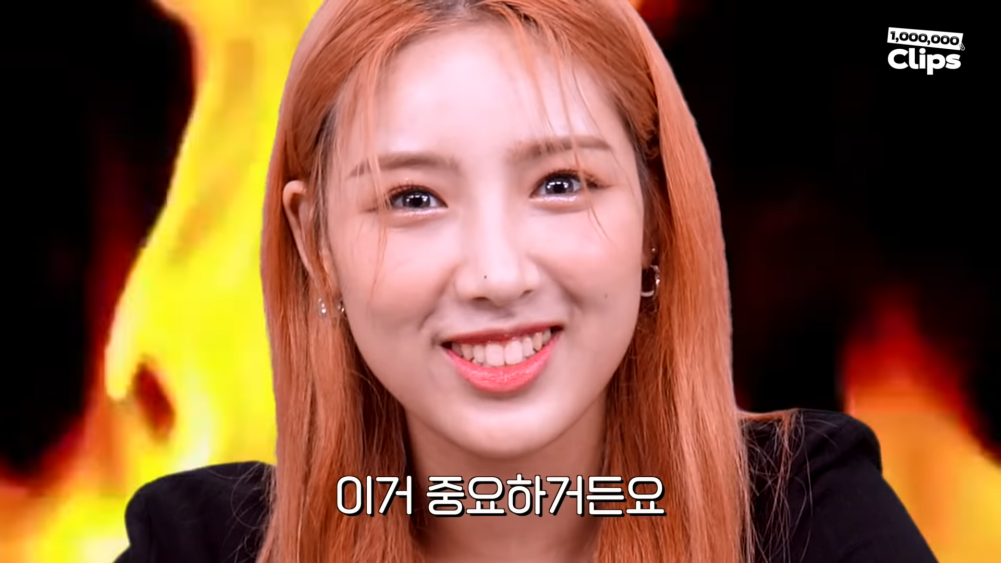 Late last year, many fans and viewers of the idol audition show 'Produce' series were brought to shock as it was revealed that the viewers' votes were rigged and a handful of contestants were wrongfully eliminated.
Han Cho Won was one of those contestants who were eliminated despite garnering attention for her strong vocals on 'Produce 48.' While being on the show, she missed the mark to debut in IZ*ONE by one spot as she ranked in 13th place overall. However, with the uncovering of the vote-rigging, it was revealed that Han Cho Won was supposed to have come in 6th place but was removed through vote manipulation.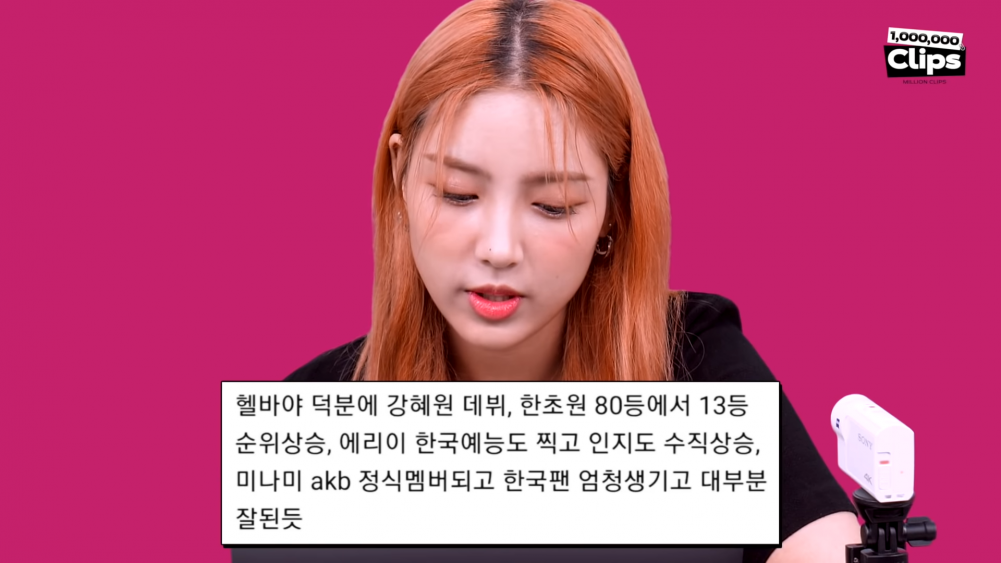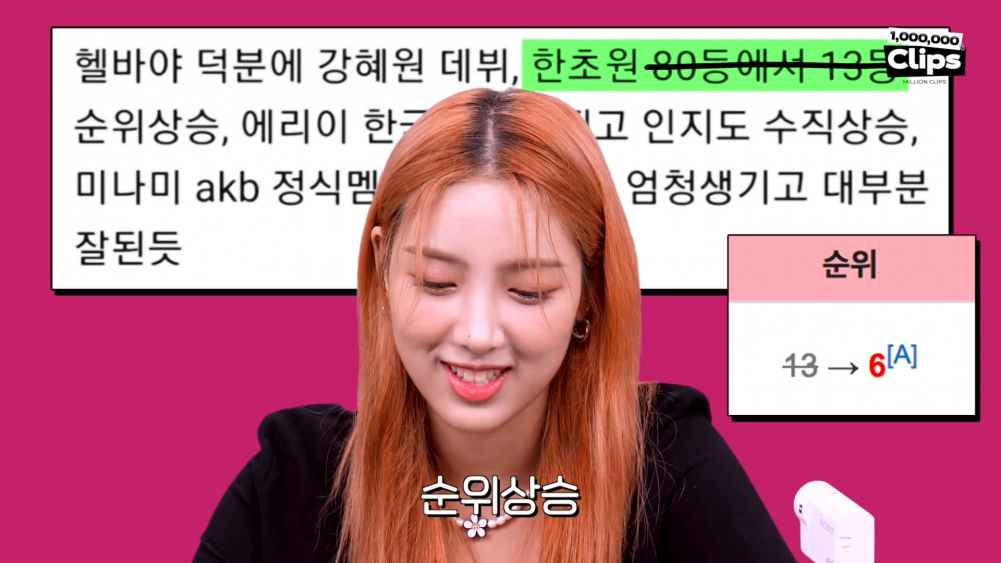 On August 11, Han Cho Won appeared on YouTube channel 'icon chips' to watch her legendary performance of BLACKPINK's "BOOMBAYAH," which gained much attention for being known as 'Hellbayah' due to the poor performance of the contestants.
However, this 'Produce 48' performance of "BOOMBAYAH" garnered 10 million views on YouTube. Han Cho Won sat down with the YouTube channel to rewatch the video and read the comments about her. In one comment, a netizen wrote, "Thanks to 'Hellbayah, Kang Hye Won was about to debut and Han Cho Won was able to go from rank 80 to rank 13." Han Cho Won immediately responded, "Please fix this. It's not 13 but it's 6th place! This is very important to me."
After seeing Han Cho Won's response, netizens gathered to an online community and commented, "I would be so mad if that was me," "We should boycott IZ*ONE, lol," "Of course she would be mad, she would have been part of that girl group and getting all the popularity," "She has all the rights to be mad because all that popularity was rightfully hers," "We should see who took her place," and "I really want to know who are the two girls who were put into IZ*ONE in place of Han Cho Won and Lee Ga Eun."