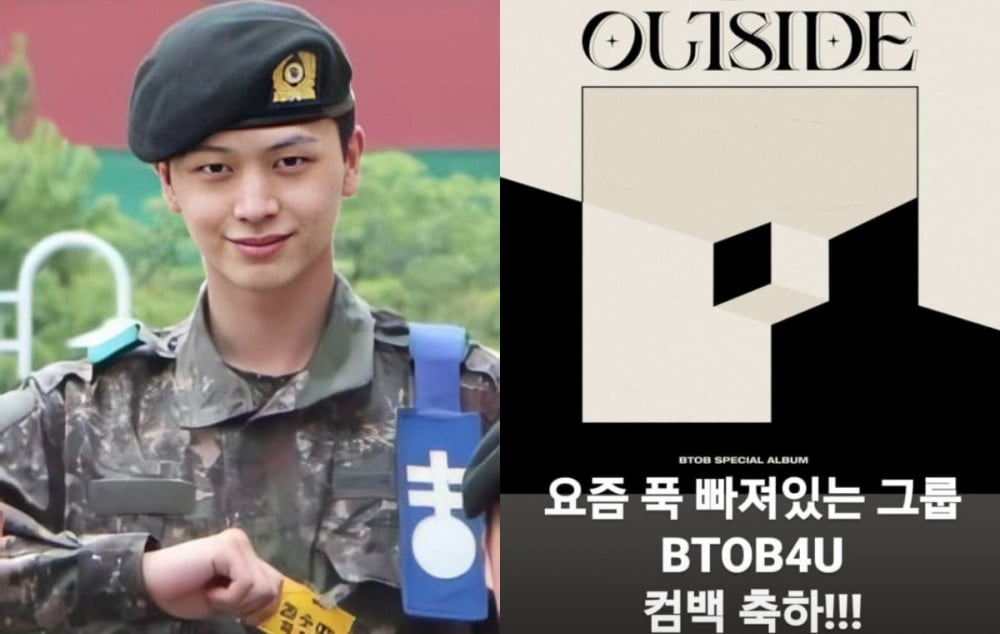 Enlisted idol Sungjae recently took to his personal Instagram account to congratulate his group BTOB in their comeback!

On August 30 KST, he posted an Instagram story that showed a screen capture of BTOB's new album '4U: OUTSIDE,' captioning the image with "BTOB4U, the group I've been into lately, congrats on your comeback! Fighting!"

BTOB4U refers to a four-member unit comprised of the group's currently active members Eunkwang, Minhyuk, Peniel, and Changsub. As previously reported, they are currently promoting '4U: OUTSIDE' and its title track "Outsider," their first release since appearing on Mnet's 'Kingdom' earlier this year. The "Outsider" music video can be seen here.

Meanwhile, Sungjae enlisted in the military in May of last year and will be released this November.
Check out his Instagram story below!