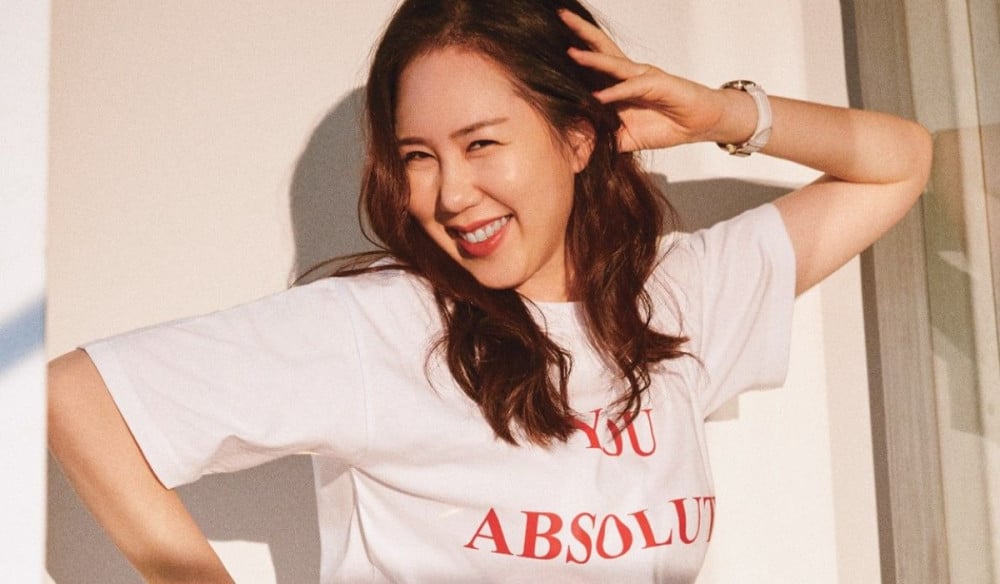 Comedian Hwang Shin Young showed off her triplet baby bump.

On August 15th, the comedian posted several pictures of herself on Instagram. The pictures show Hwang Shin Young at week 29, and she shared her excitement to be meeting the three newest members of her family in the caption.

She wrote, "Body check at week 29 of being pregnant with the triplet. I'm eating and sleeping really ~~well...? I even thought I might be sleeping too much. I'll be 30 weeks pregnant next week and now I'm seeing stretch marks on my belly. It's a little hard but I feel like it's harder on the three kids who have to stay bunched up in this small belly. I'm much relieved that both I and my babies are healthy and well. I'll push a little further for the last few weeks."
She also wrote that she is also thinking about giving birth naturally, and she is due this September.
Meanwhile, Hwang Shin Young tied the knot in 2017.