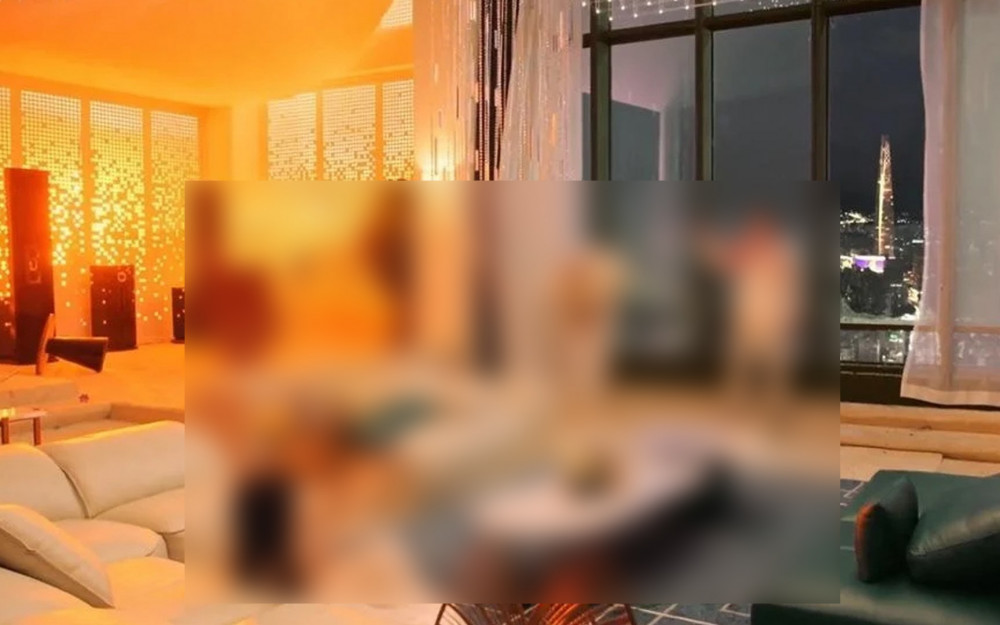 [C/W Content Warning, images of violence below.]
The SBS drama 'Penthouse' has been garnering much attention and popularity starting from season 1 with a shocking storyline and extreme plot twists with various characters being raised from the dead.
The show is running its third season with a more stimulating storyline, shocking plot twists, and more gruesome scenes. The drama truly coming to an end with most of the characters facing their demise as they were led to their downfall to their greed for money, power, and honor.

[SPOILERS AHEAD]

When netizens thought the drama could not shock them more after the last episode with Cheon Seo Jin throwing up blood after a large chandelier is seen falling on her body. In episode 12 of the third season, Joo Dan Tae is also seen facing his ultimate gruesome end. He has been the villain of the drama throughout the three seasons. Finally, he is seen falling to his death after being shot by Shim Su Ryeon. The two are seen facing off as Shim Su Ryeon takes her shot at Joo Dan Tae.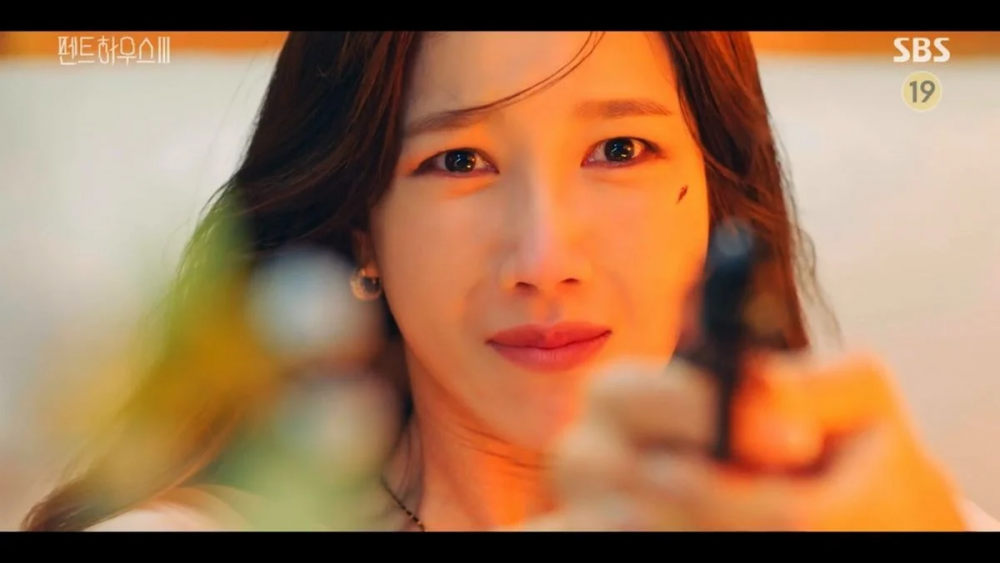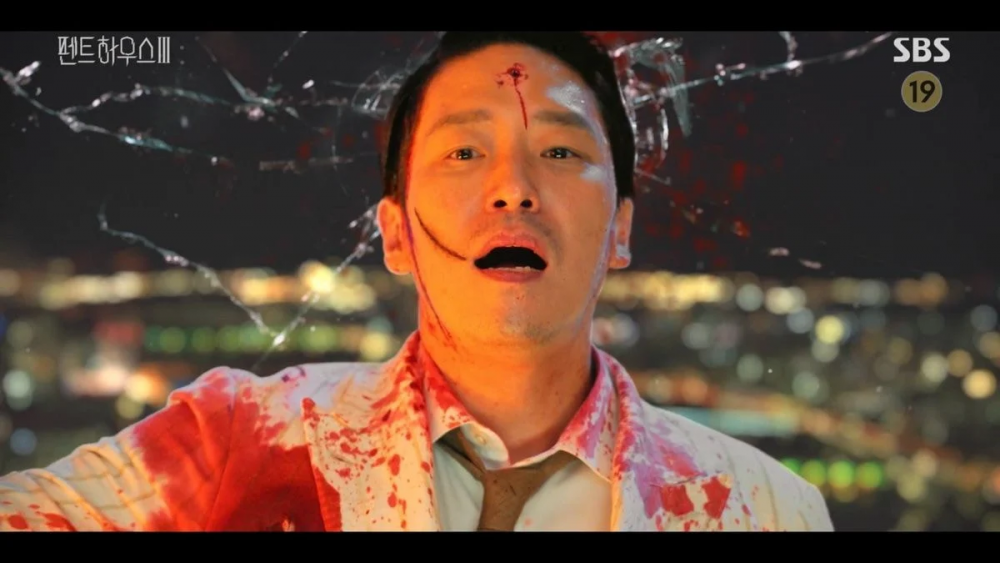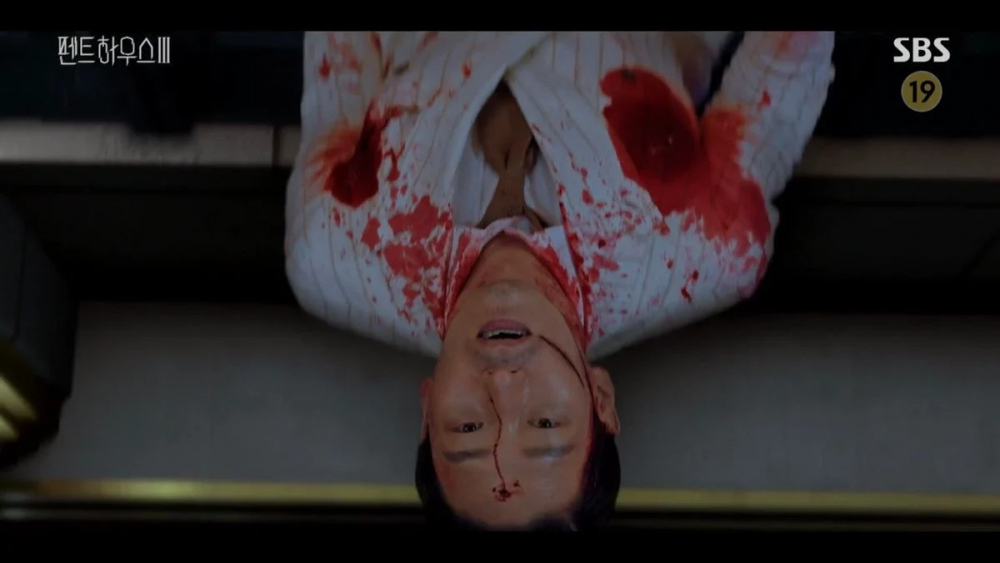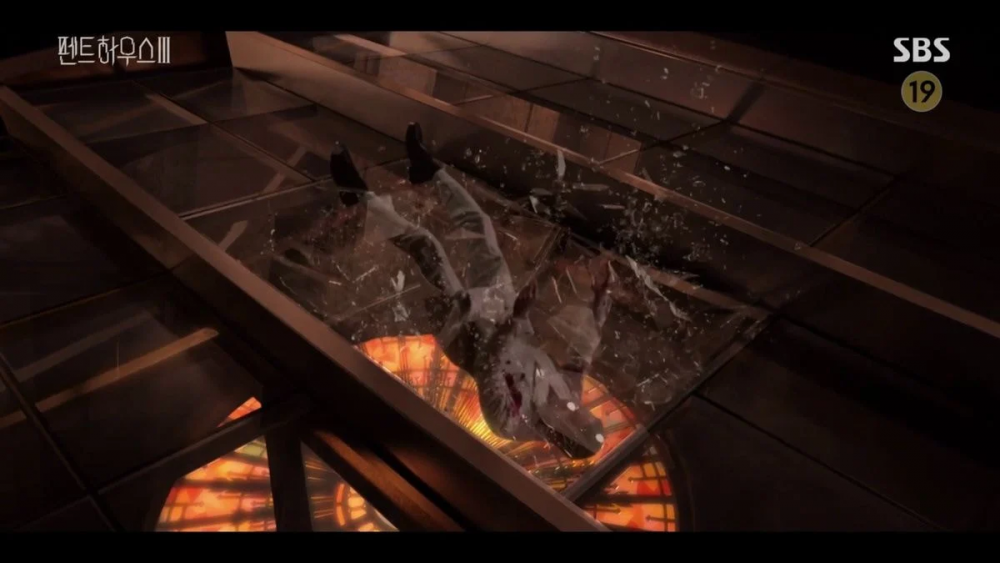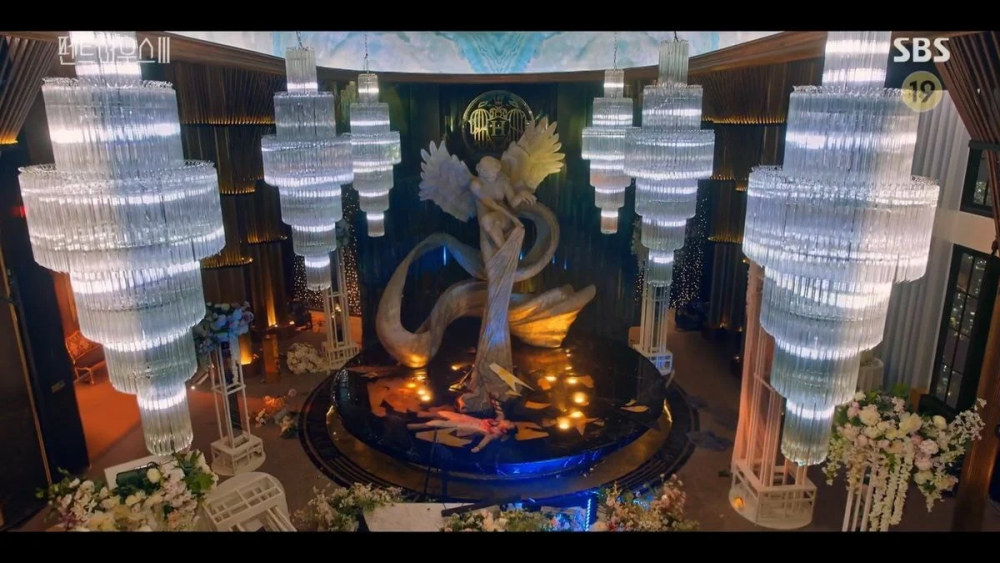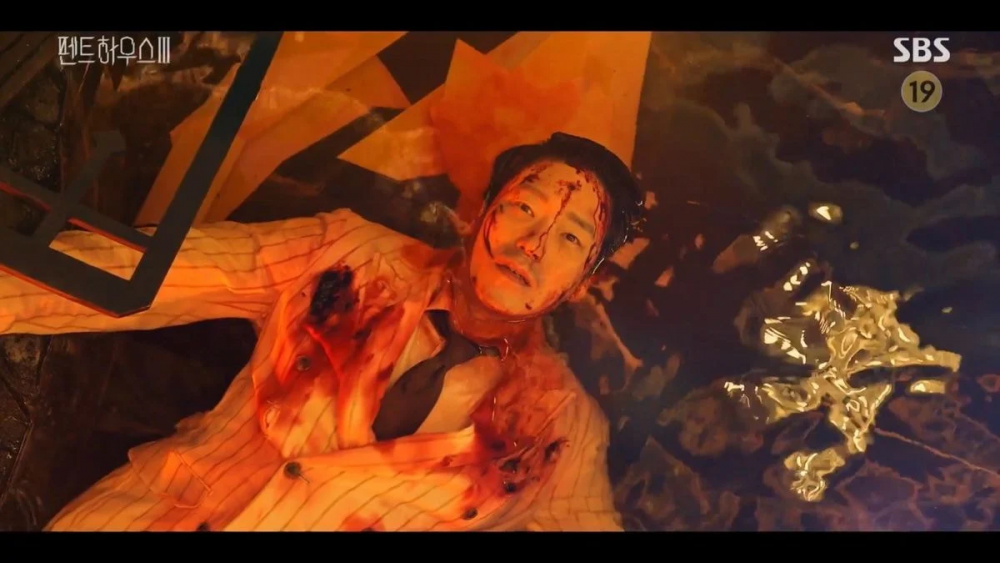 Joo Dae Tae is seen being shot in the head and falling from the penthouse to the fountain with the signature angel seen in every intro of the drama. However, to everyone's surprise, this is not the last episode of the drama, as there might be more plot twists to come in the upcoming episodes.
After seeing the newest episode, netizens gathered to an online community to share their impression of the show. Netizens commented, "You can't think while watching this drama. You have to watch it mindlessly," "I bet you he isn't dead," "I'm surprised that this isn't the ending," "Joo Dan Tae shows up two episodes later, lol," "What is going to happen in this drama?" "If they were going to kill him with a gun, they should have killed him earlier, lol," "I thought Sim Su Ryeon was dead, I guess not," and "I don't know what's going on anymore."