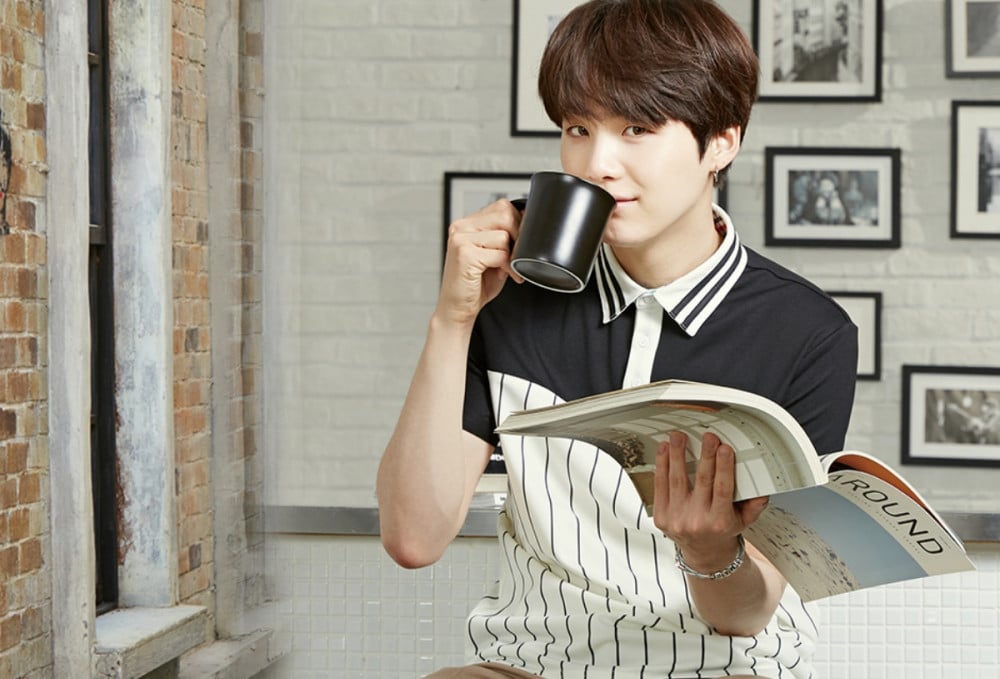 BTS member Suga has been selected as the number one celebrity who best matches reading books.
According to Idol Chart (released on August 31 KST), BTS's Suga ranked #1 on a poll asking, "Season of reading, who is the star that best matches reading books?" Here, Suga received 11,958 out of 57,678 votes made (close to 21% of total votes). 2nd place went to BTS member RM, who received 8339 votes (14% of total votes). Kim Jae Hwan was ranked 3rd place with 7580 votes.
Trot singer Jung Dong Won came in 4th place (5,476 votes), followed by Park Ji Hoon (4,551 votes), Ha Sung Woon (3,478 votes), Hong Ja (2,379 votes), IU (2,189 votes), Kang Daniel (1,774 votes), AB6IX's Daehwi (1,760 votes), Yang Ji Eun (1,749 votes), Twice's Jihyo (1,611 votes), Rocket Punch's Yunkyoung (1,553) and more.
Which star do you think best matches reading books?