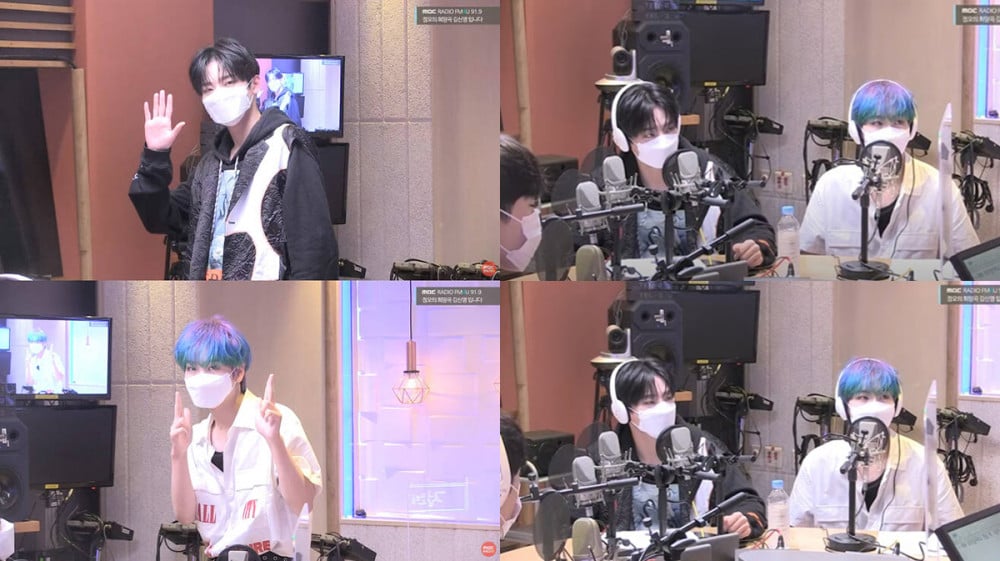 On August 31, CRAVITY's Hyeongjun and Jungmo, and CIX's Bae Jin Young and Hyunsuk appeared as guests on the MBC FM4U radio program, 'Kim Shin Young's Noon Song of Hope'!
On this day, the CRAVITY and CIX members were asked if they had a chance to meet any celebrities they've always wanted to meet after debuting. Hyeongjun responded, "I've always heard about how [Bae Jin Young] has a really small face, and I was curious. Now that I've met him in person today, I'm even more shocked at how small it is. I can't believe his eyes, nose, and lips fit in such a small face."
Jungmo, on the other hand, revealed that he has not had a chance to meet his celebrity of celebrities yet. He revealed, "I am a big fan of BTS. During my middle school and high school days, I collected all of their albums and even bought goods and went to their concerts. I especially want to meet V sunbaenim. I hope I can meet them soon."